Cosmetic rebuild after crash ...Help ..pls suggest, attach pictures
---
So I dropped my 2005 zx6R, and after almost two weeks I learnt they intended to write the bike off.
It only had cosmetic damage.. just the fairings, headlight and mirrors. Nonetheless the bike was insured for &6300.00AUD that's how much I bought it for, with 21000km on it. The repair bill with all OEM replacement parts was $7700.00, insurers wouldn't let me opt for aftermarket parts. In Australia, especially in NSW they changed the legislation last year and don't do repairable write offs anymore... everything is a statutory write off.
Since my bike had no structural damage at all, I decided to withdraw my claim and repair it myself.
I am thinking this could be an opportunity for me to do something different!!
1. Should I go street fighter with a slight cafe racer look?

2. Should I go race replica and kit it out with aftermarket accessories?

3. Return it to its original state?

I will be guided by the experts... can't wait
Whatever you do, it'll be fun and you're learn quite a bit about the bike. I'd say return it to the original state.
Member
Join Date: Oct 2011
Posts: 423
Here's some pics of what it looks like naked: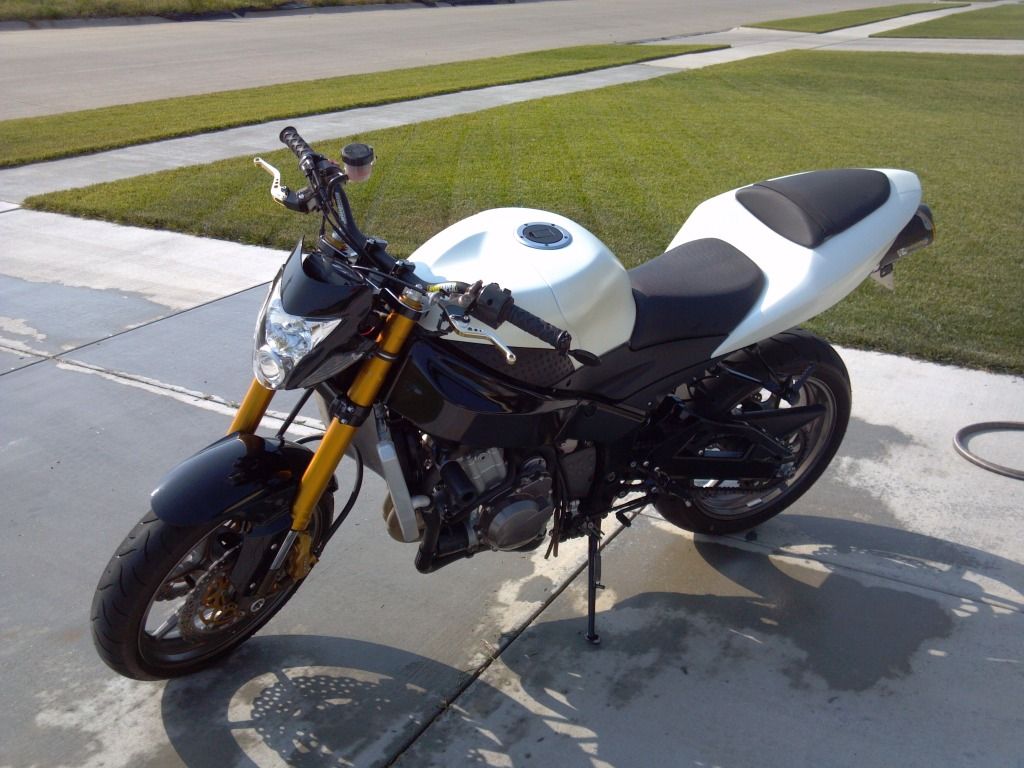 I built that bike last winter and it was alot of fun. The main obstacles with this bike are the ram air duct on front of frame which I cut for headlight clearance, and the non-symmetric subframe which makes tail swaps tricky. I kept the tail on mine because I didn't think I could make a swap look right but you can see it's a little bulky without the front bodywork on.
Awesome pics, I thought about the ram air ducts and am glad that you shared your path. You are right on the back end being bulky, the 636 sort of had that about it but a lot more obvious with the trim front... I will see what options I have on the next few days and post some pictures.... I guess if a tail swap could be done that would just make it another bike
Posting Rules

You may not post new threads

You may post replies

You may not post attachments

You may not edit your posts

---

HTML code is Off

---