Jr. Member
Join Date: Feb 2010
Posts: 10
Love my new bike

Sent from my SCH-R760 using Motorcycle.com Free App
I love your new bike! :P Much better without all the stickers. Akra is too sexy :/
---
2007 ZX-6R
Jr. Member
Join Date: Feb 2010
Posts: 10
Quote:
I love your new bike! :P Much better without all the stickers. Akra is too sexy :/
hey thanks!
yea i recently just picked this up well actually my wife bought it for me im currently deployed right now. can't wait to get back and hear it and ride it!
and im diggin the white zx6r!
Here's a newer action shot.
---
07 Factory Kawi ZX6R ARL #17
2002 Honda CRF450SMR Track toy!! ARL #17
2011 ARL Amateur Sportbike & Superbike Champion
2012 ARL Pro Sportbike Champion
heres mine how it stands at the moment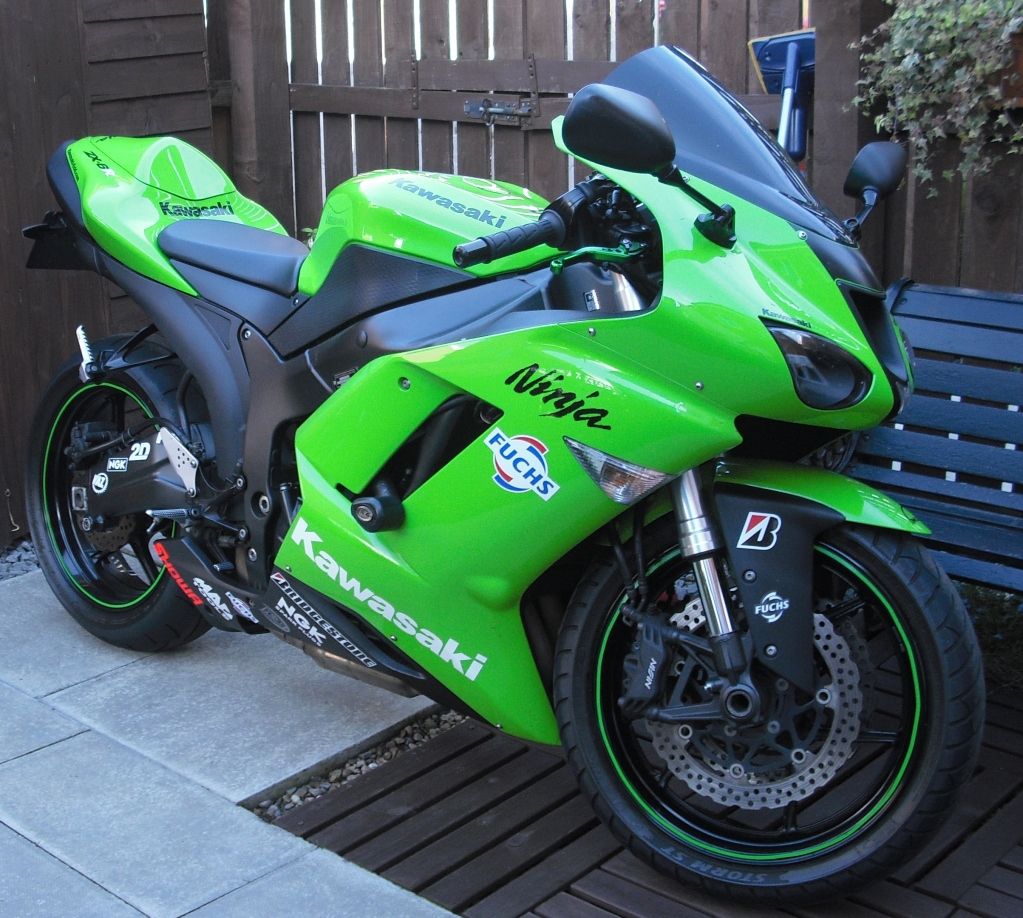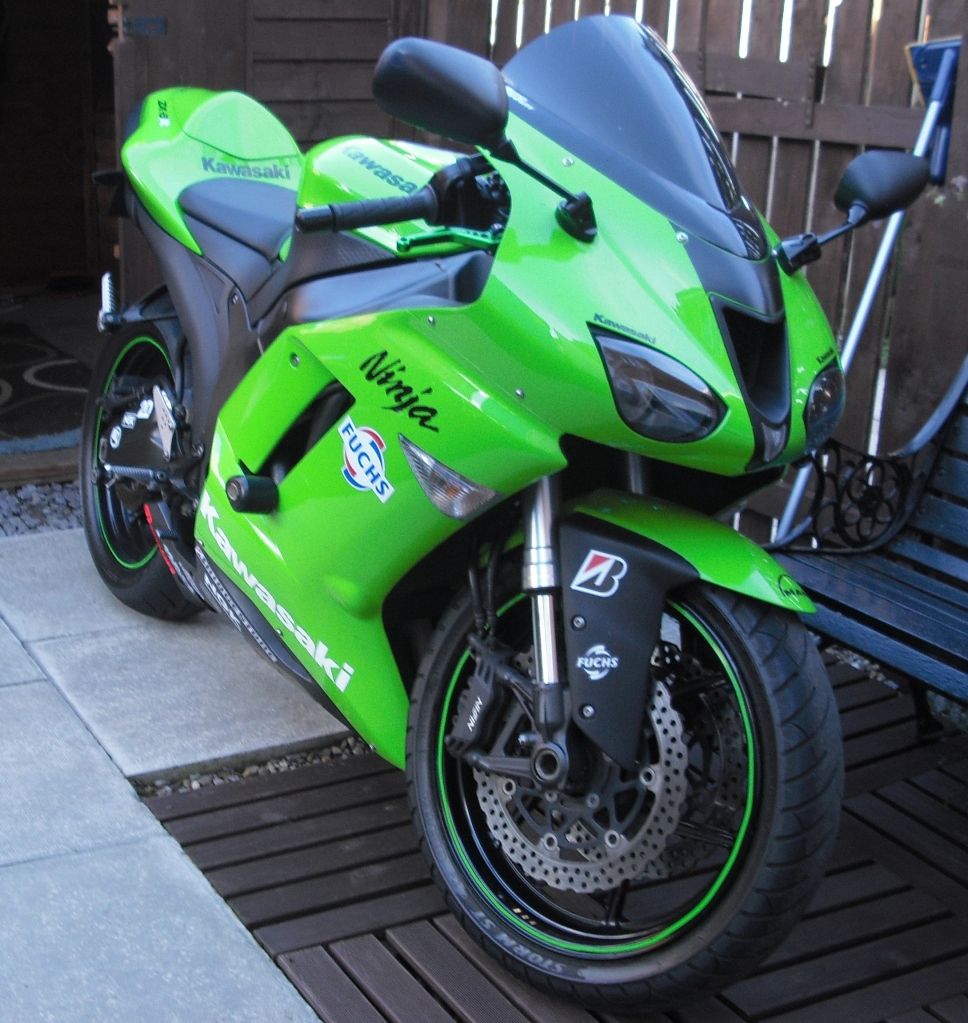 ---
GET FUCKED!!!!!!!
Jr. Member
Join Date: Oct 2012
Location: Riverside, CA
Posts: 6
OOOOOooo
---
Quote:
repost of my bike. still waiting for summer!
WOW... that bike is sexy.. If my bike ever needs a new set of fairings, that looks sweet..
-hopefully never
Jr. Member
Join Date: Dec 2010
Posts: 103
two more shots of my bike. Soon to be white, and possibly new color for the wheels. This candy blue came out nothing like i wanted.
Jr. Member
Join Date: Nov 2012
Posts: 15
Anyone know how much it costs to repaint your wheels? Also, the cost to repaint your whole bike (fairings and tank)?

Thanks,
Posting Rules

You may not post new threads

You may post replies

You may not post attachments

You may not edit your posts

---

HTML code is Off

---