Member
Join Date: Oct 2011
Posts: 423
BOTM Discussion Thread: 05 ZX6-R Streetfighter
---
Starting a discussion thread so my entry thread doesn't get too many posts. I'll whore out some more pics so you don't have to go back and forth between threads.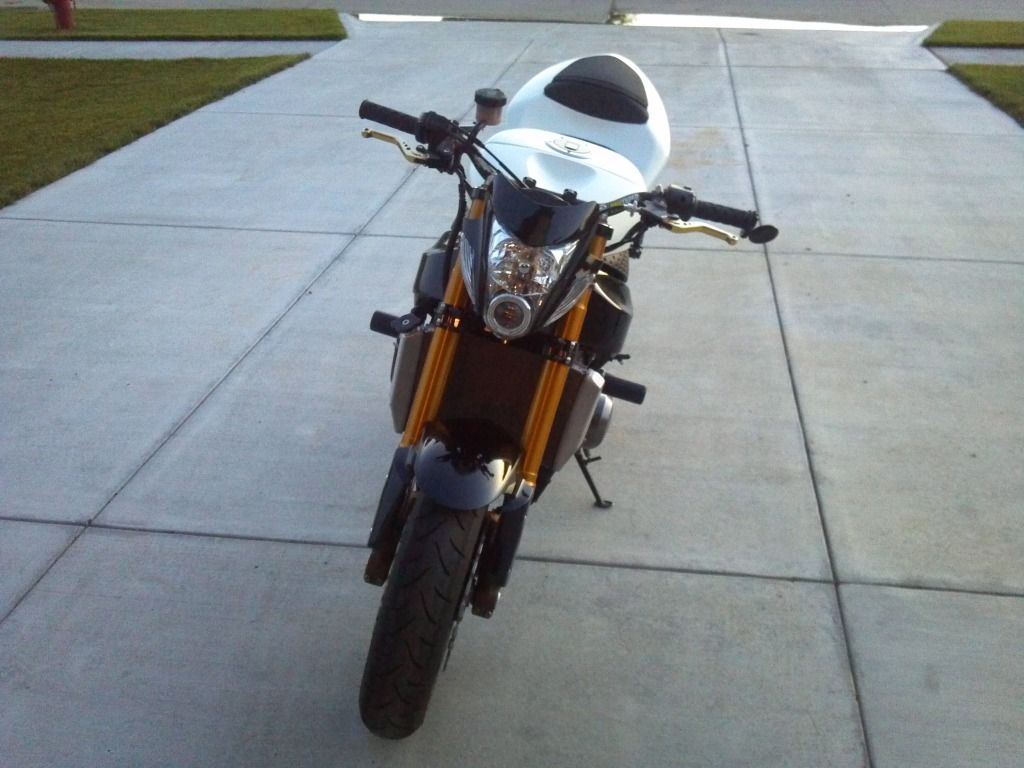 ---
Last edited by Tyler33; 06-14-2012 at

12:20 PM

.
Member
Join Date: Oct 2011
Posts: 423
Response to the comments from my build thread:
Quote:
Amazing build.
Where is the license plate?

Maybe it's just me, but the tail section looks too big now. I see why you took off the solo cowl.

Great work.
Quote:
Good looking bike, well done, but yeah...I gotta agree with the tail looking too big.
License plate goes under the tail pipes there's a bracket that comes with the two bros exhaust. I didn't have the plate at the time of that photo.
And yea I agree the tail looks too meaty with that solo cowl on. I actually scratched it up with my backpack so I don't use it anymore. I think the passenger seat looks better anyway. Thanks for the comments and questions.
I think the 05/06 zx6rs tail look to big as it is (I have an 06). Without the fairings to balance it out, it looks even bigger.

On my 04 the seat cowel looked sick but on my 06 I like the seat better.
Jr. Member
Join Date: Dec 2013
Posts: 16
I dig it. The only thing that annoyed me about when I had my 06 fightered was the ram am inlet in the front of the fram made the headlight stick too far out. I was always looking for a way you get it sucked in more. I didnt want to cut the frame so I gave up and just put the fairings back on.
Jr. Member
Join Date: Jun 2015
Posts: 15
that tail looks huge without the front cowl but it still looks nice
Posting Rules

You may not post new threads

You may not post replies

You may not post attachments

You may not edit your posts

---

HTML code is Off

---