1983 GPZ1100 Drag Bike project (I must be mad)
---
Howdy all! Haven't been on the forum in forever but thought I would share my new project. I bartered awhile back for a nice probuilt drag chassis set up for a J model motor. It has a Cal Tech +6 swingarm with built in air tank, CCR 18" rear wheel, and a ZX10 body.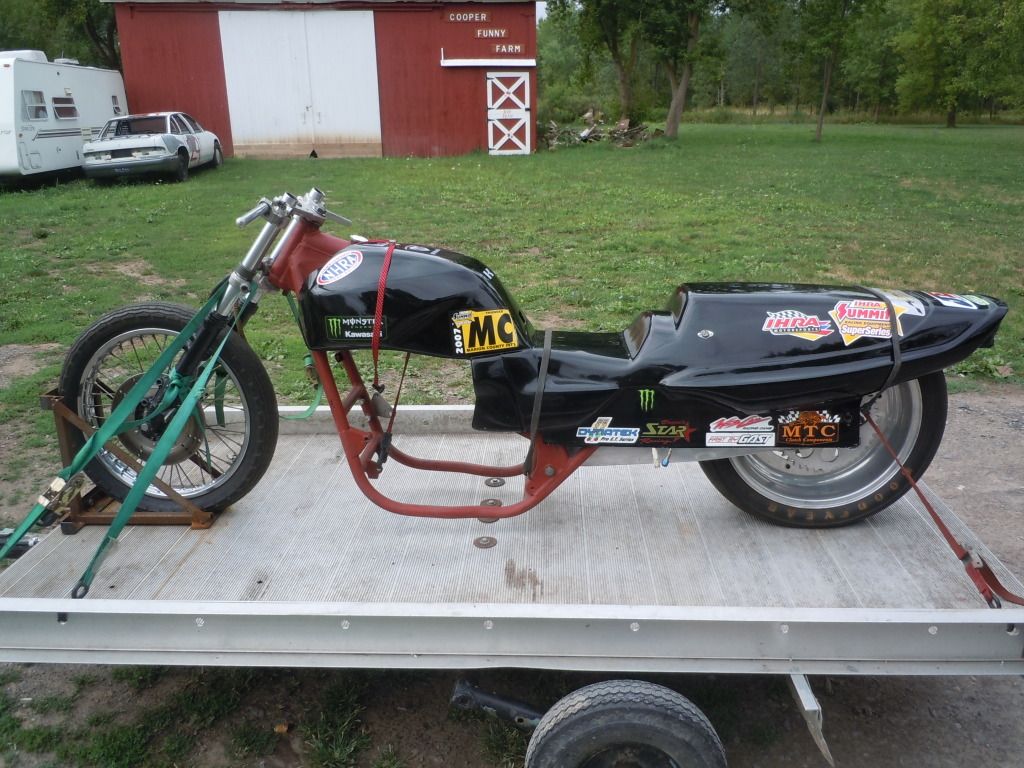 Shortly after I got the pro chassis I came across a complete 1983 GPZ1100 for cheap with no paper. The bike only has 11,000 original miles on it. The fuel injection was swapped for carbs and it has a Kerker header on it.
I got the bike running in a few hours and after a quick oil change, I went racing. So far it has run a best of 7.24 sec.@ 96.45 mph in the 1/8th. Not bad for a bone stock 30 year old bike! So now that racing season is over it's time to tear apart the donor bike and build the pro bike. Even though I think I have most everything I need to put it together there will still be lots to do. I will try and post up regular updates so you can follow along with the build and tips and advice are always welcome.
I'm also going to be parting out the remander of the donor bike so if anybody needs old GPZ parts hit me up, there will be an ad up in the parts section. Wish me luck!
Intermediate Member
Join Date: Feb 2006
Location: Oceanside, California, United States.
Posts: 3,112
For what it was ( an old 2 valver air cooled) it was quick back in the day. I remember a Kerker 4-1 ad said it did 10.7's at 122 with a pro launcher
Jr. Member
Join Date: Nov 2012
Posts: 3
a shot in the dark
---
Whats up? My name id Dale. I've got an 83 GPz1100 and was wondering how you're project is coming along, and do you still have any parts left?
Posting Rules

You may not post new threads

You may post replies

You may not post attachments

You may not edit your posts

---

HTML code is Off

---