i did have this rig, but it never had my own shit in it..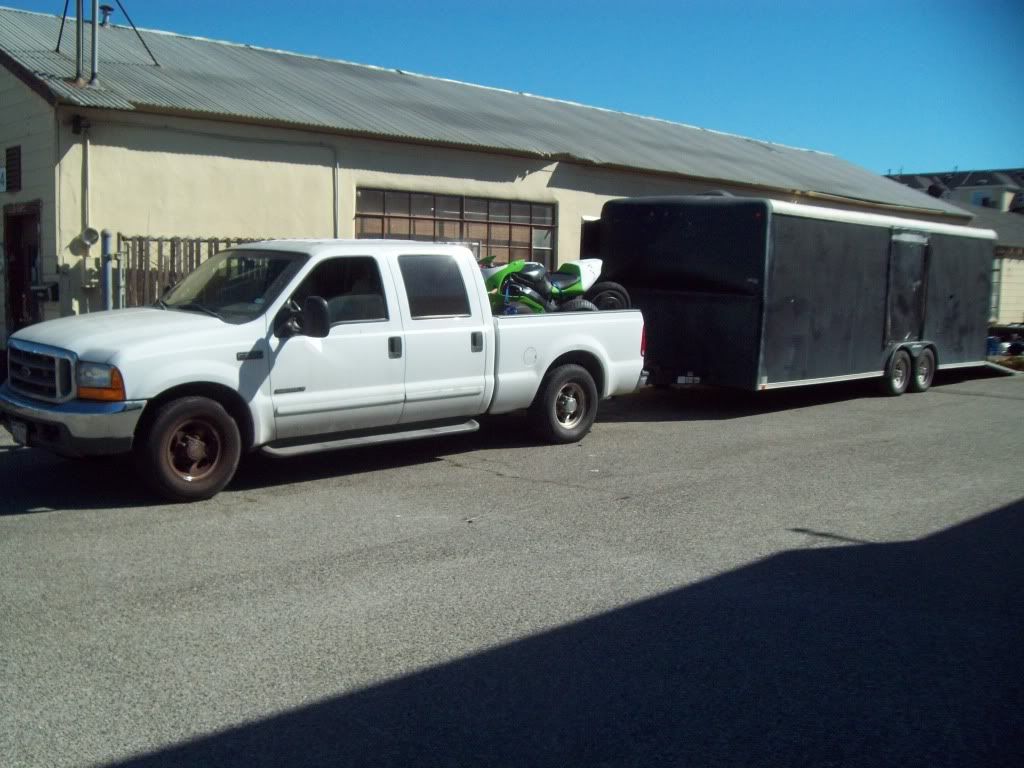 now i just pack the fruck with whatever i need.. usually the TIG welder and my bike. i normally come back with at least one bike to work on every time i go. lol
in this case, i wasn't going to the track. normally the VTR is there.. im gonna either build some sorta slick bed that drops to the ground for easy loading, or maybe build a trailer or something. i got chocks in the bed now.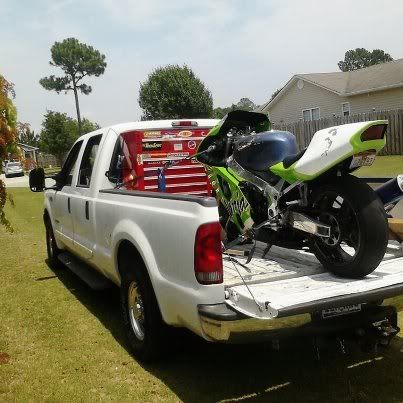 i had plans on making the 24 footer a mobile shop of sorts.. but that didnt really go as planned.. beside, i got about 10mpg with that heavy fucker attached to the truck.. and diesel isn't cheap.. worth noting is there was about 10,000 pounds of bike shit in that trailer, too.
either way, i think small and practical is best.
---
►Sept09 B.O.T.M. winner◄
Quote:
Never lick a hooker in the coin purse.
Quote:
Originally Posted by nizzmister
Bike pulls real hard and smooth, kinda like Supra's mom, but without the regret
Need A "How To"? CLICK ME!!
---
Last edited by whitehendrix; 11-25-2012 at

05:07 PM

.
Veteran Lowsider
Join Date: Jun 2008
Location: STL Missourah- 2 2007/8 Kawasaki ZX-6R's - Mods: Custom paint reduction
Posts: 20,840
While you guys are upgrading your rigs, I got a downgrade! Woohoo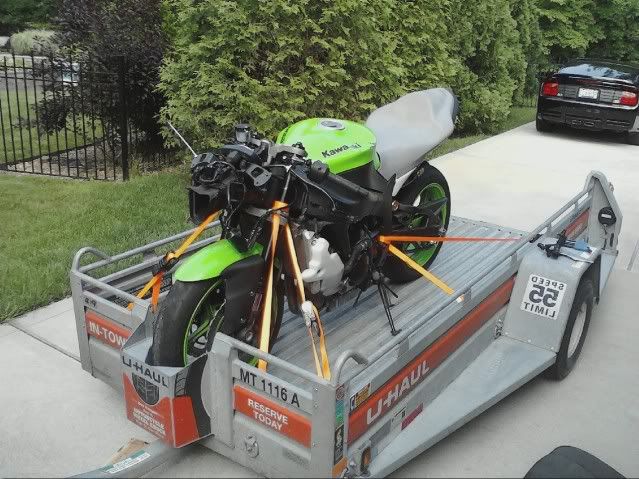 Cant beat 15 bucks a day
---
Quote:
Originally Posted by
goingtoscotland
View Post
I would get more grip out of it if I were to ride on the rim than I would with a Shinko
Until this happens.
-Cody
---
2009 ZX-6R (Track)--Akrapovic Evolution Full Exhaust, PC V, Auto Tune, Dyno Tuned, BMC Race Filter, Kleen Air Block Off Kit, Stomp Grips, GP Shift, Woodcraft Rear Sets, Sharkskinz Plastics
2009 650R (Street)--Stock
Posting Rules

You may not post new threads

You may not post replies

You may not post attachments

You may not edit your posts

---

HTML code is Off

---