You are pretty much my exact build.
I have a A* leather jacket in size 8. Enough space for a long sleeve shirt with sweater. I fit into 6 very good.
Textile I'm not too sure. My textile (1st gear ever) is L but it's better to have it fit snug rather than lose.
Just measure yourself and see if the numbers match in size 5/small. I really like the Shift. Plus they have great quality. Best bang for the buck.
My gear.
---
Last edited by zvenkruspe; 04-12-2012 at

07:51 AM

.
Jr. Member
Join Date: Jun 2011
Location: Central Jersey
Posts: 112
Thanks for all the help
love that helmet
Sent from my SGH-T989 using Motorcycle.com App
---
2008 Kawi Green Ninja 250
Stock for now
Quote:
LMAO! I LOVE that pic!
That was exactly my leather/boots/gloves set up until it got cut off me in an accident. Now I've got just a whole mess a gear - jackets, pants, full suits, etc... Any larger ladies need gear?
---
When you turn your bike on, does it return the favor?
innersuit liner
---
Kimberly says you should check out the MOTO-D Racing motorcycle riding Undersuit!
It makes sliding into your leathers much easier! The undersuit doesn't stick to your arms so you won't wrestle with it or the leathers on a hot day. When compared to separates, it doesn't bunch up or move around, and it's much more comfortable than UA.
Performance-Riding Motorcycle Undersuit (for fast boys and faster girls) from
www.MOTODRACING.com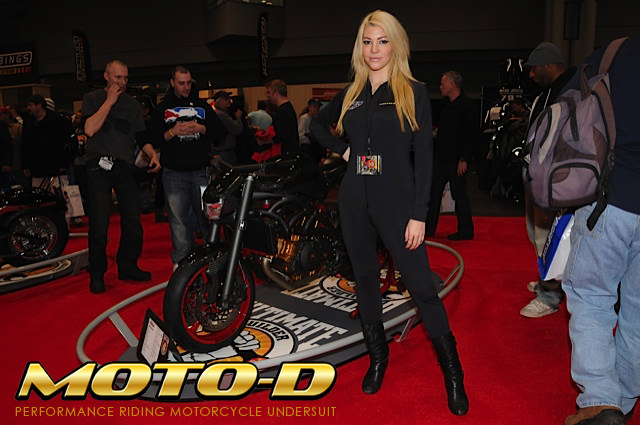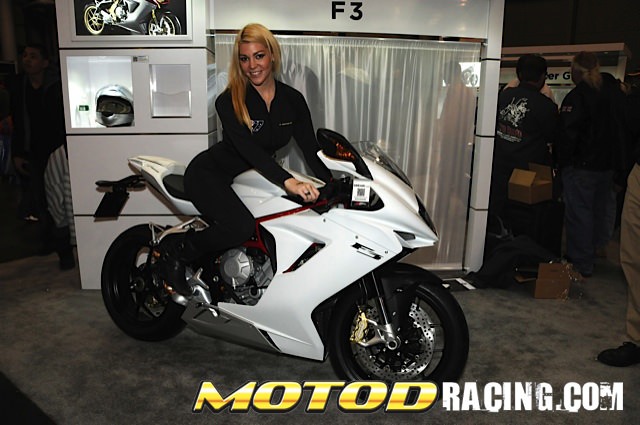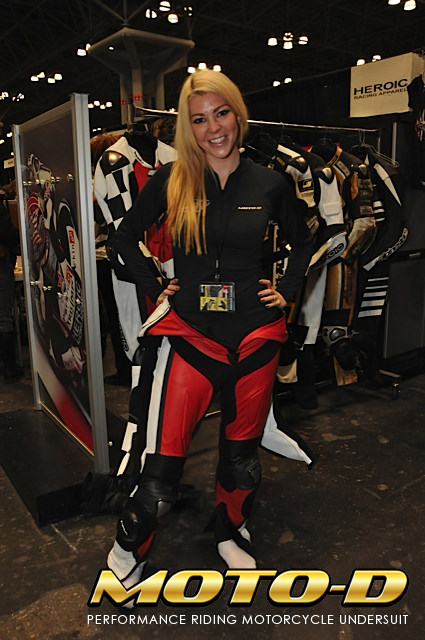 Member
Join Date: Sep 2008
Posts: 749
Not bad...but I wear a 2 piece Dainese suit or a 2 piece A* suit on the road/travel /grocery shopping for a reason... and a 1 piece undersuit kind of undermines that purpose.... Quick dry sports underwear (top and bottom) from Nike or Underarmour has worked better for me.
---
Last edited by ninja500hs; 05-19-2012 at

01:44 PM

.
I have to admit I prefer men's jackets, they feel like they have thicker armour.
me too. but moreso b/c when I lay on the gas tank at high speeds, my lower back is covered
. I have both men's and womens jackets. dainese is equally thick, either gender.
Jr. Member
Join Date: Nov 2012
Posts: 5
Quote:
Usually I wear this: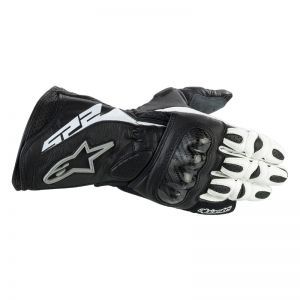 In longest trips I wear waterproof and breathable jacket:
Now I want leather jacket or chest protector, but don't find anything good
supply of it for men is wide, but for women...
This is a gread
Well done
Jr. Member
Join Date: Aug 2013
Location: Small town Nova Scotia
Posts: 5
Love my "Girly" gear
Pink HJC LASH helmet but the pic won't work in this post
Plus pink gloves, jeans and Doc bike boots
---
Last edited by spldbrt; 08-23-2013 at

06:37 PM

.
Posting Rules

You may not post new threads

You may not post replies

You may not post attachments

You may not edit your posts

---

HTML code is Off

---