Jr. Member
Join Date: Jul 2012
Posts: 2
Can someone help me? Im use to sitting position of my old kawi zx10. And I picked an 03' z1000 and
not really fond of straight up position. Short story, Im wondering if anyone knows if zx10 or zx6 upper triple
Will fit on 03' z1000 forks? i would appreciate the help
---
Last edited by SpeedInk1021; 07-14-2012 at

01:50 AM

.
Intermediate Member
Join Date: Feb 2006
Location: Oceanside, California, United States.
Posts: 3,112
Quote:
Can someone help me? Im use to sitting position of my old kawi zx10. And I picked an 03' z1000 and
not really fond of straight up position. Short story, Im wondering if anyone knows if zx10 or zx6 upper triple
Will fit on 03' z1000 forks? i would appreciate the help
Give the seating position some time to get used to it...I got an 04' Z after my 636 and at first in was like omg this feels like a giant dirtbike. But the position is actually sporty...I'm now used to it and it feels like a sportbike now
Jr. Member
Join Date: Jul 2012
Posts: 2
yea its really different for me now.. is there any shorter and lower rise bars out there for this bike?
Jr. Member
Join Date: Dec 2012
Posts: 2
My Z750
---
I'm new to the forum, here's a pic of my Z750.

Let me no what you think (:
Jr. Member
Join Date: Jan 2013
Posts: 2
I have a question, does the z750 2004 bellypan fitīs to z1000 2004 like one to one? Are the engings both outside same size?
I Hope theres someone who can give me right answer!
I'm thinking about ordering a bellypan from Ermax. Anyone here have one installed?
I've emailed them about the silver color code they use to see if it matches the US color code for the 2010 Z.
They are unsure. I may just go for it anyway!
I ordered it. They said it should match! lol I'll post a pic when it arrives.
Jr. Member
Join Date: Feb 2012
Posts: 4
Hi all, I'm new to the forum, but just did a few hours of work on my '08 Z1000, so thought I'd better put up some pics. I had superbike bars on it, but wanted to try out some clip-ons. Took some modding and cutting, and definitely some cable re-routing, but here she is. New rubber goes on next week, and then it's out onto the streets.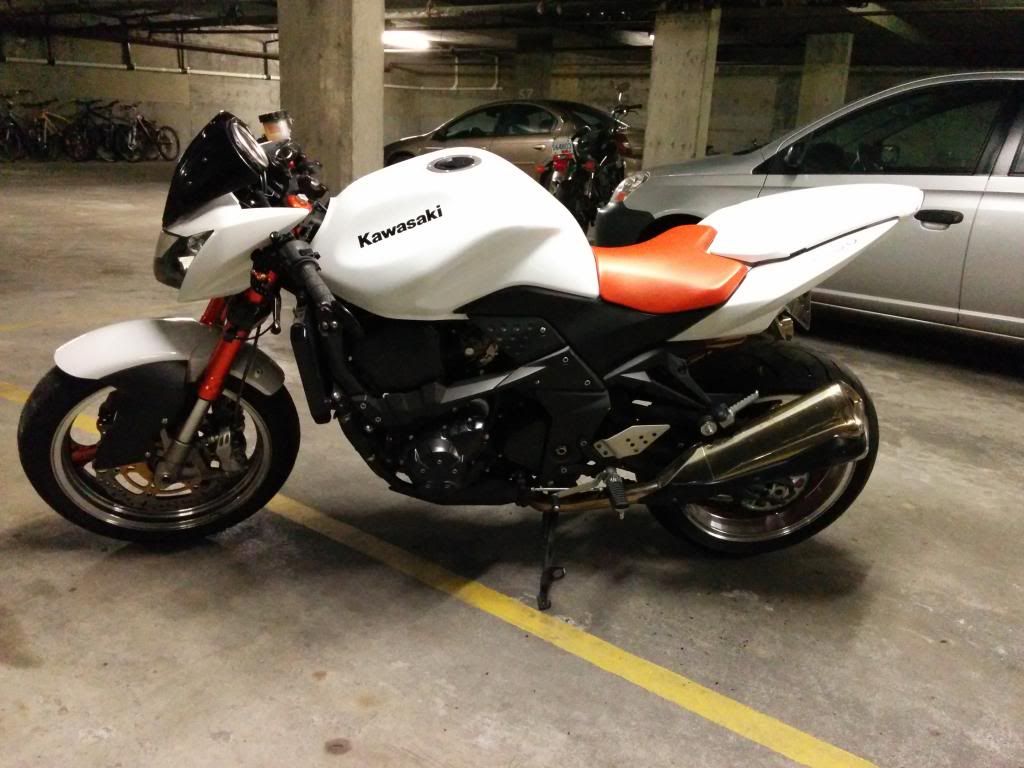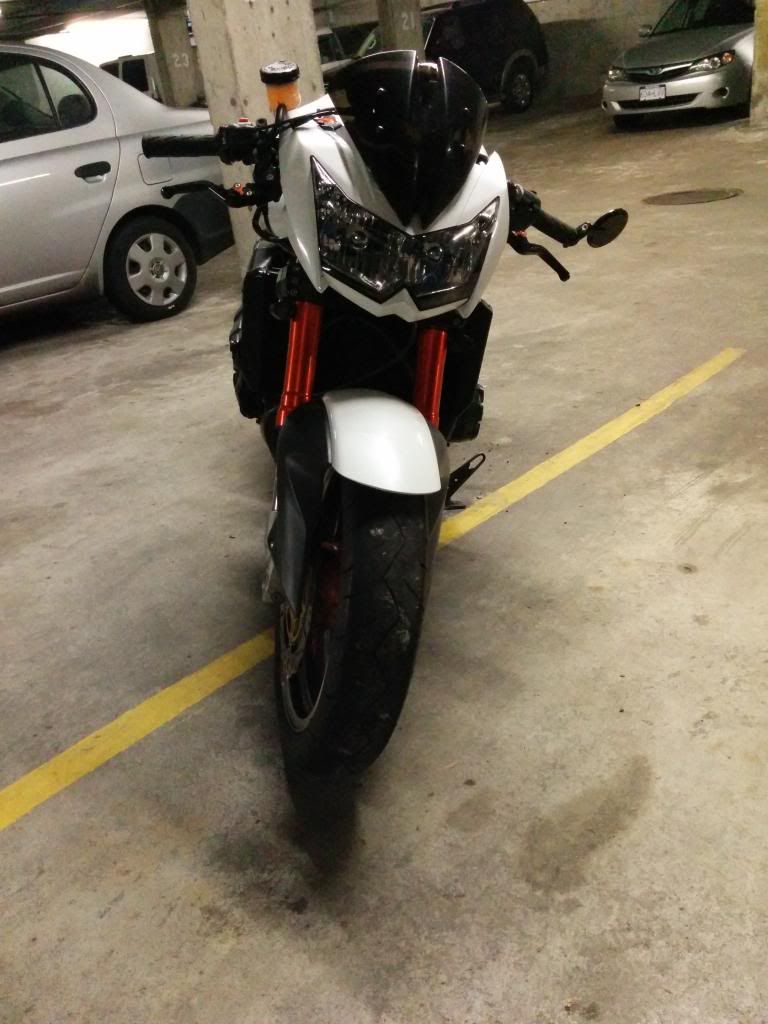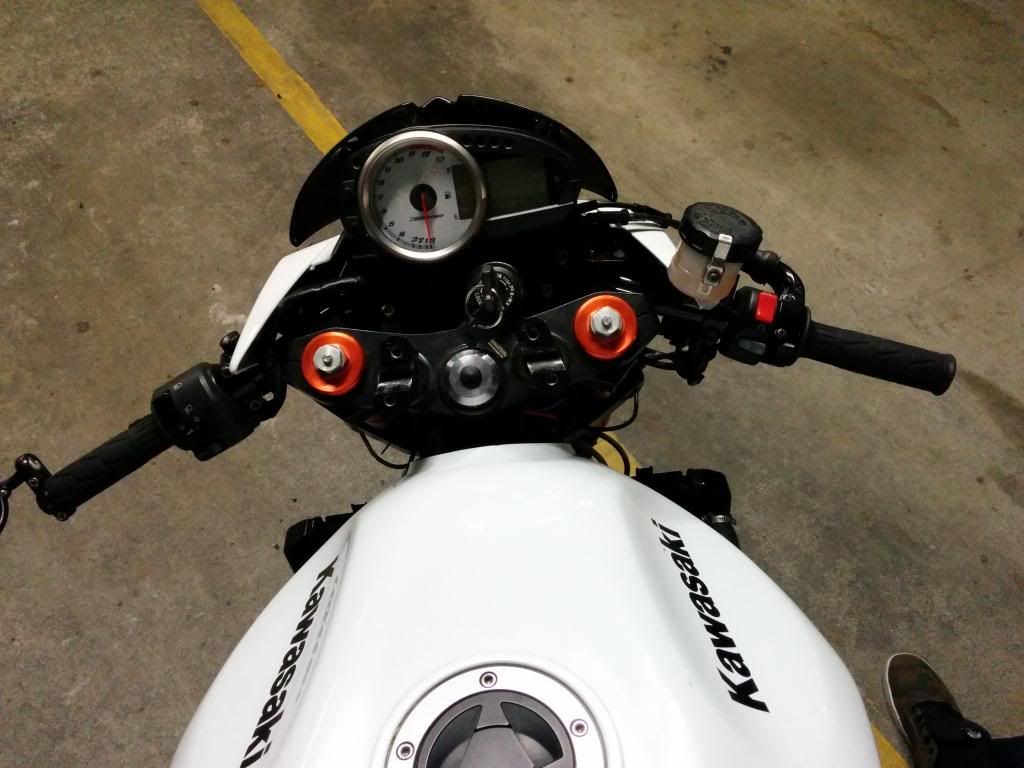 ---
Last edited by Outlaw199; 01-25-2014 at

04:57 PM

.
well, it arrived. Paint matches spot on. Couldn't be more happy with it. Ties the silver in nicely.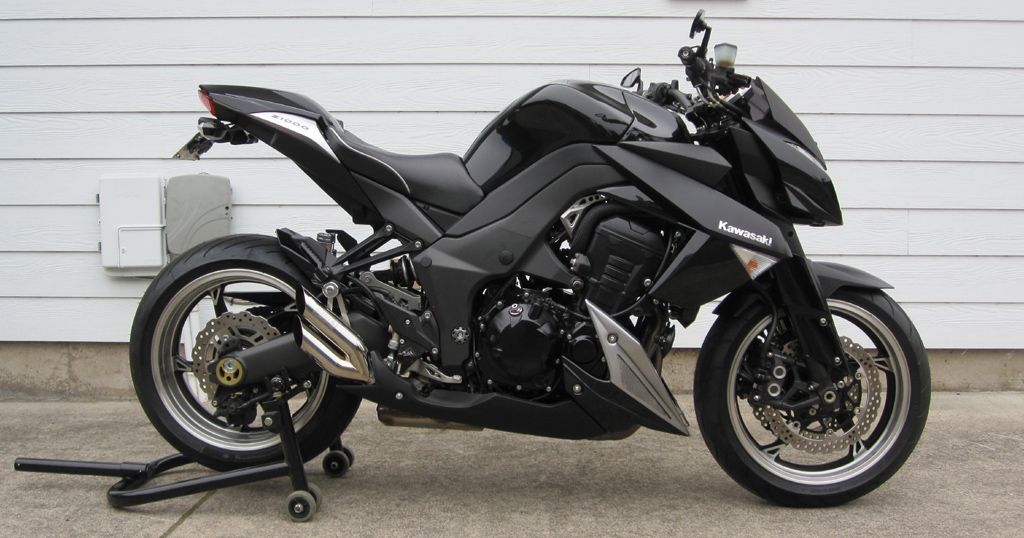 Jr. Member
Join Date: Jan 2014
Posts: 31
I have a 03 z1000 what would I need to do a 636 fork swap out on my bike can I still use my z1000 wheel
Posting Rules

You may not post new threads

You may post replies

You may not post attachments

You may not edit your posts

---

HTML code is Off

---