Awhile ago my stock taillight quit working, so bought a LED taillight. Looks pretty awesome if you ask me!
---
Kawasaki ZX6R 1998!
Hello from Nairobi, KENYA
---
What's up guys. Posting up my 07 ZZR600; not the best looking J-model in this thread but definitely one of the better ones in these parts. Hoping to get location points since I'm yet to see any post from an African resident.
Mods include the usual yoshi bolt-on, integrated tail light, semi-flush front turn signals and an MRA racing screen. I installed a 6K HID Kit from DDM tuning but the ballasts are messing with my tach so I may take those out. Should have known a $40 kit was too good to be true. I have an 08 zx6r swing arm and will probably do the swap along with the wheels some time next year.
Snapped up these pics just outside Nairobi when out for a short ride on a Saturday morning. Good weather, beautiful scenery and an awesome bike.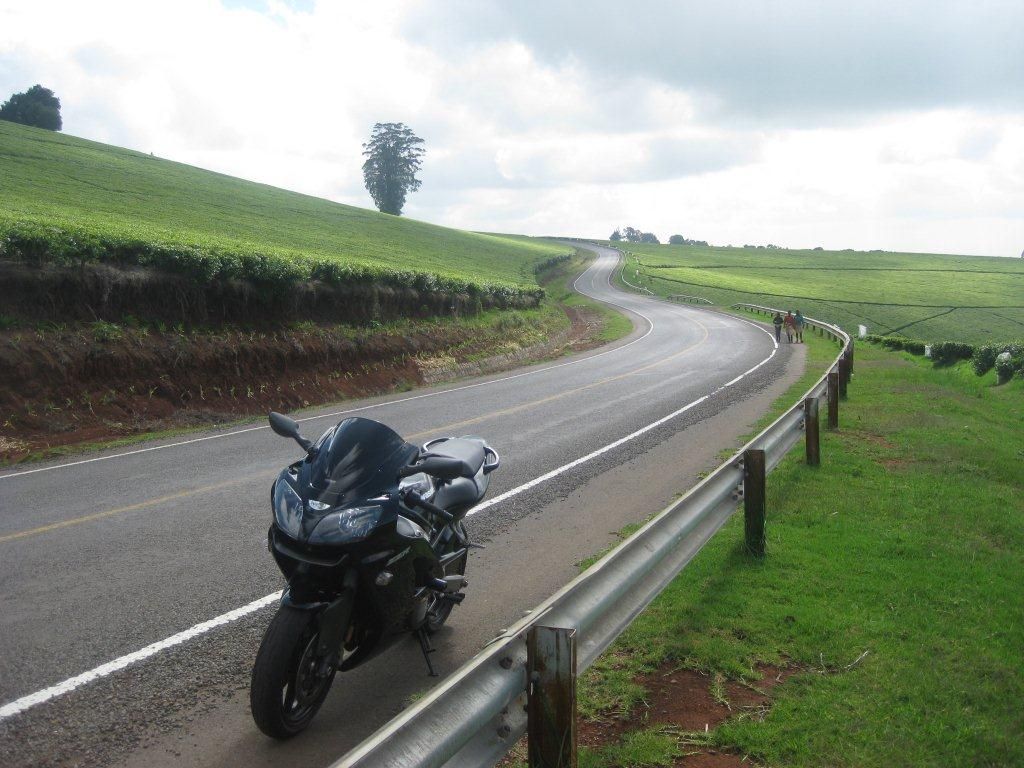 I was poking around on the hard drive and I found this picture of my old bike. It's a 2001 ZX-6R that I owned for 3 months in 2004 until someone decided to steal it. Never got around to getting another bike until a couple of months ago, but I'm so much happier now that I've got a ZX-6 in my life again.
---
'01 Ducati 748S - Woohoo!
'05 Kawasaki ZX-6RR - Yeehah!
'01 Kawasaki ZX-6R - Stolen
'95 Yamaha XJ600S - Long gone
Jr. Member
Join Date: Oct 2010
Posts: 7
Me and some friends
Jr. Member
Join Date: Jan 2013
Posts: 124
The Queen of the slip stream
---
Not posted pics of Joan in a while, Thought Id share some with you boys....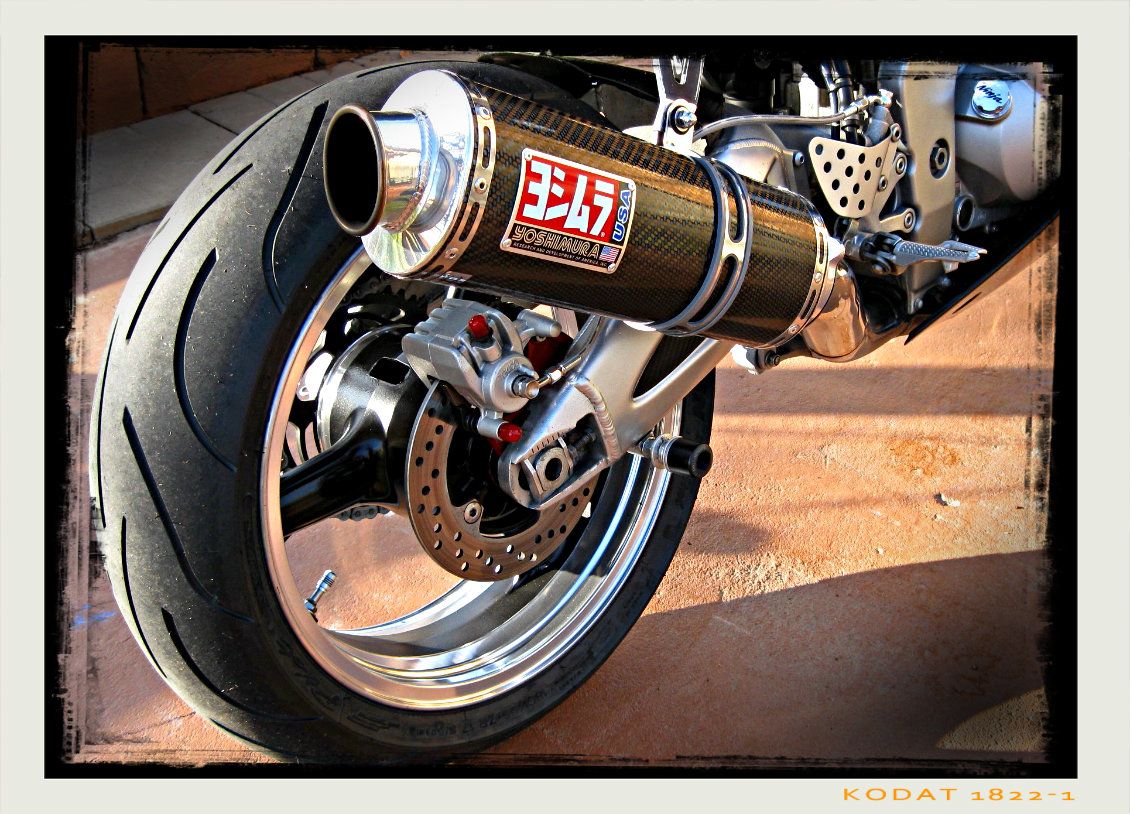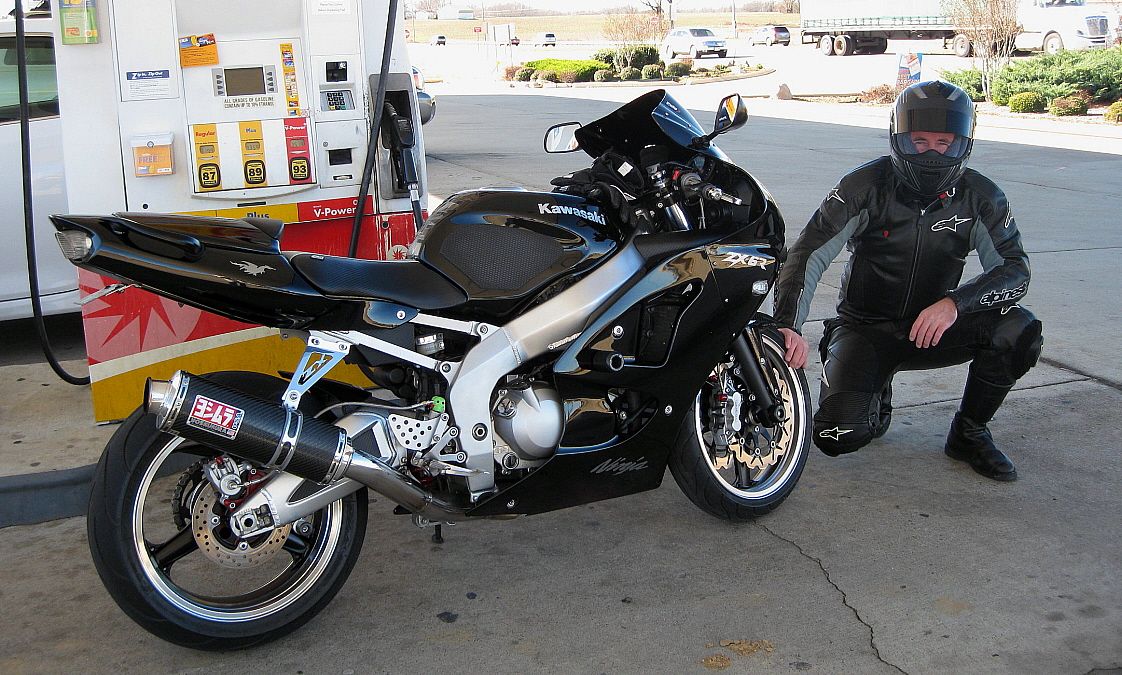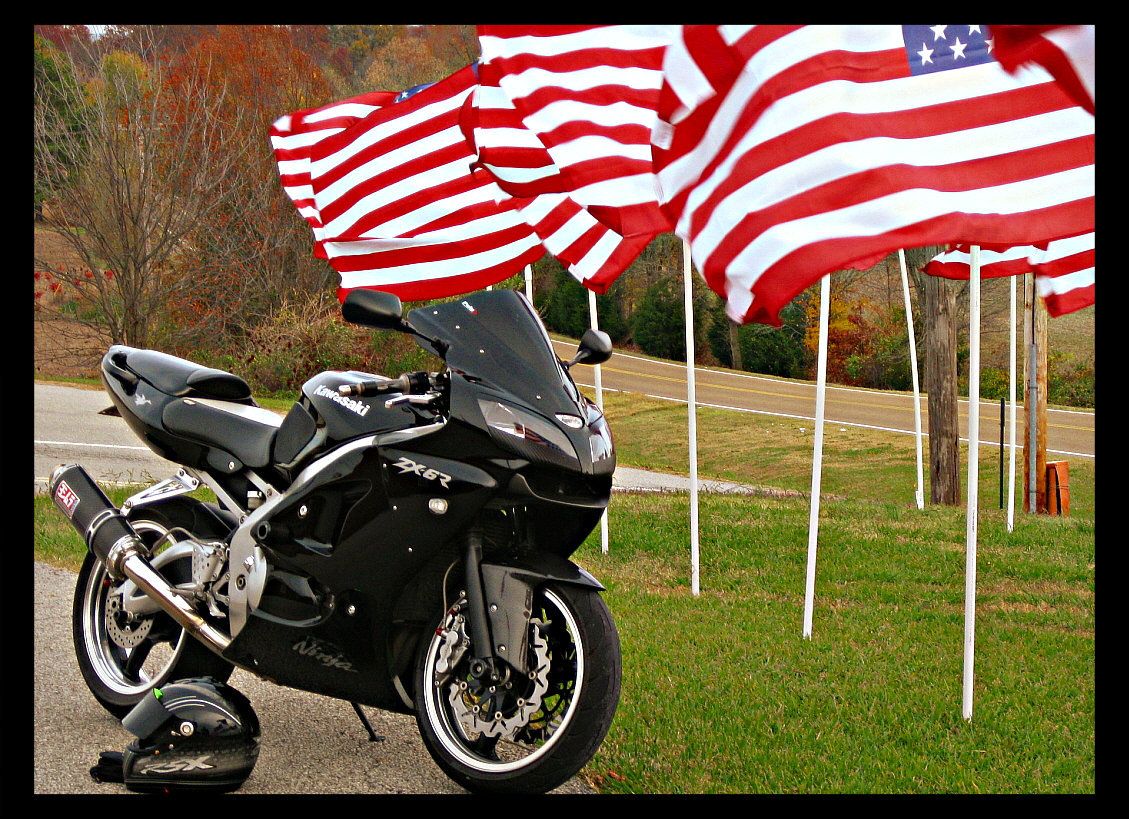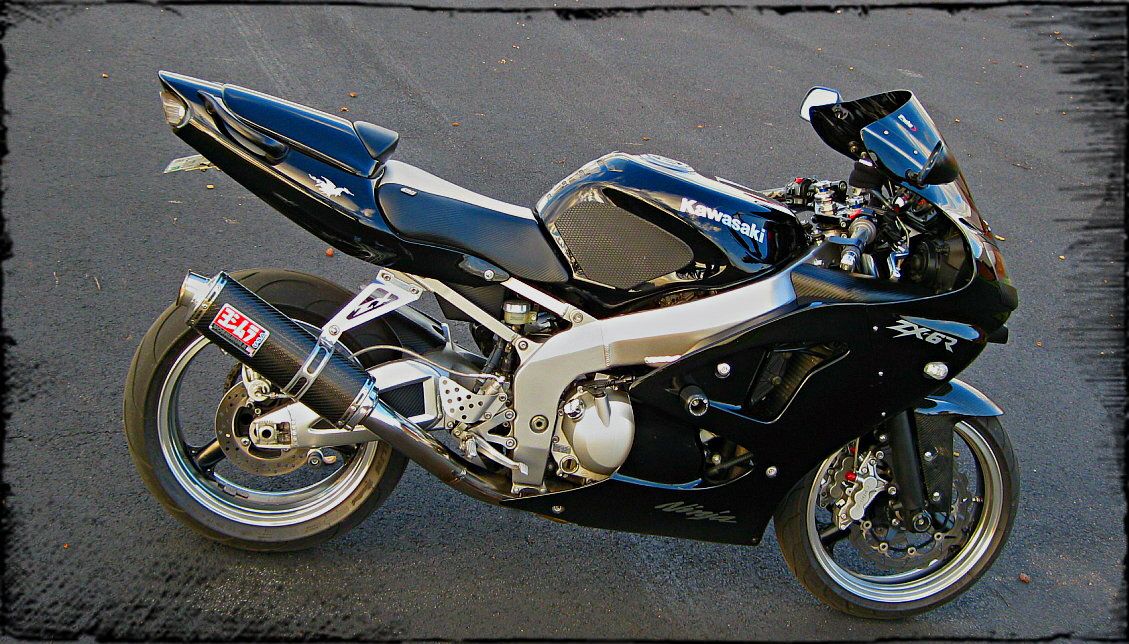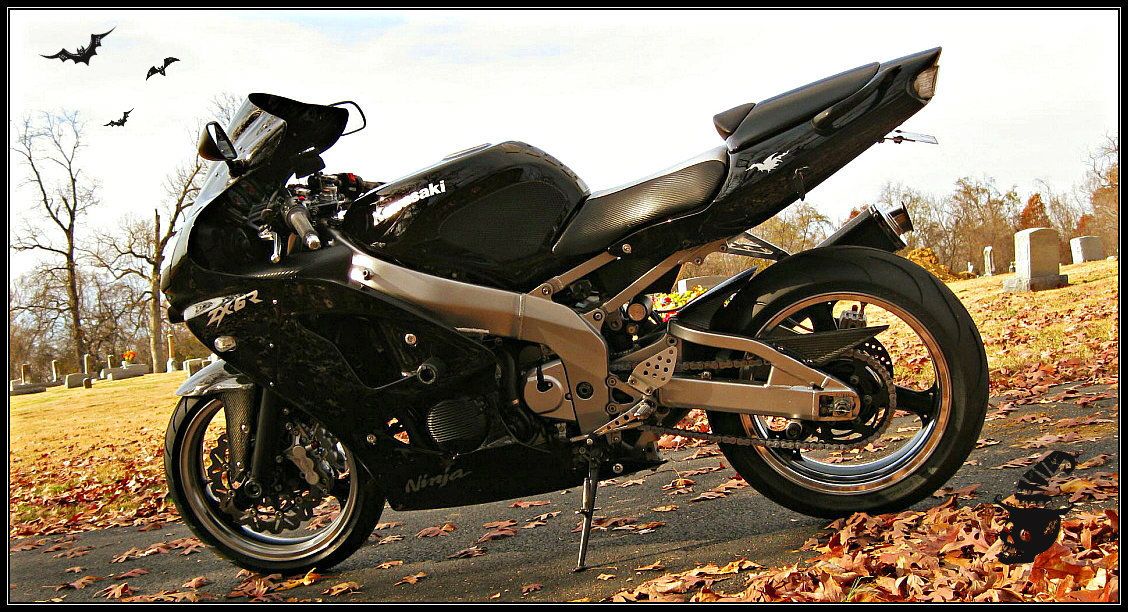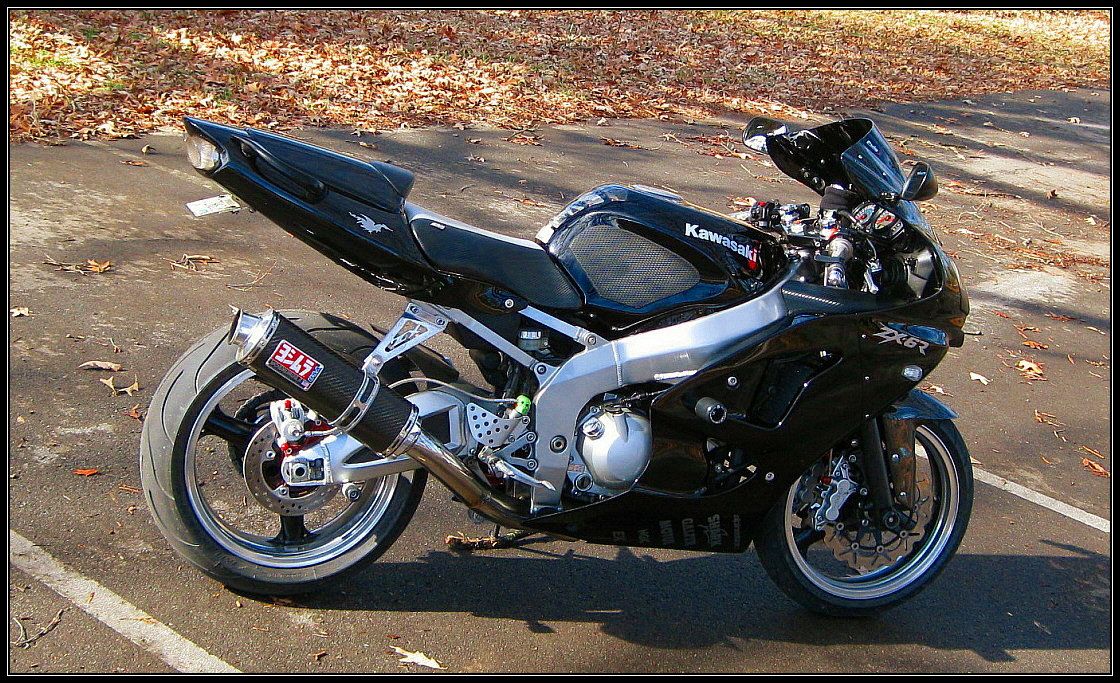 ---
"He who lives by the sword,
Will need to practice with it often."
Intermediate Member
Join Date: Sep 2011
Posts: 1,255
Quote:
Change of plan thought all black would look better
Ice the cake with some gold flake
Motorcycles always look good in black and gold
---
Honda Grom headlight • Morimoto D2S bixenon projector • DDM Tuning 55W HID kit • Yoshimura TRC exhaust • Renthal Superbike Low Bars • Corbin seat • ZX9R cluster (no speedo healer!)
My bike is REALLY confused
Re: 98-02 ZX6R and 05-08 ZZR600 picture thread
---
Here's mine the weekend i left for afghanistan, i'll be back to it soon!
Gonna get a few new treatments too...
* 05/06 636 upper, mid and lower fairing swap
* painting the frame black
* painting the wheels white with carbon rim tape
* 03/04 6R header(Arrow or Hindle if i can find one)
* DanMoto titanium GP style muffler
* DanMoto black rearsets
* euro ECU if i can find one
*stainless brake lines( still haven't settled on a brand)
*wave rotors urrywhere!
*HyperPro frame mounted steering stabilizer
* 05 rear shock
*and maybe badassjake's big bore kit!
Just a couple things, im sure i miss some.
---
-05 ZZR600-07 CBR1000RR Tail-Yosh shortie pipe-
A lot more to come!
-
---
Last edited by DudeBro; 01-23-2013 at

09:36 AM

.
Quote:
Ice the cake with some gold flake
Motorcycles always look good in black and gold
Very nice mate, very nice indeed. I had thought about going black and gold until I saw CK613's stretched out show bike and I fell in love with the colour scheme, but the black and gold still looks awesome.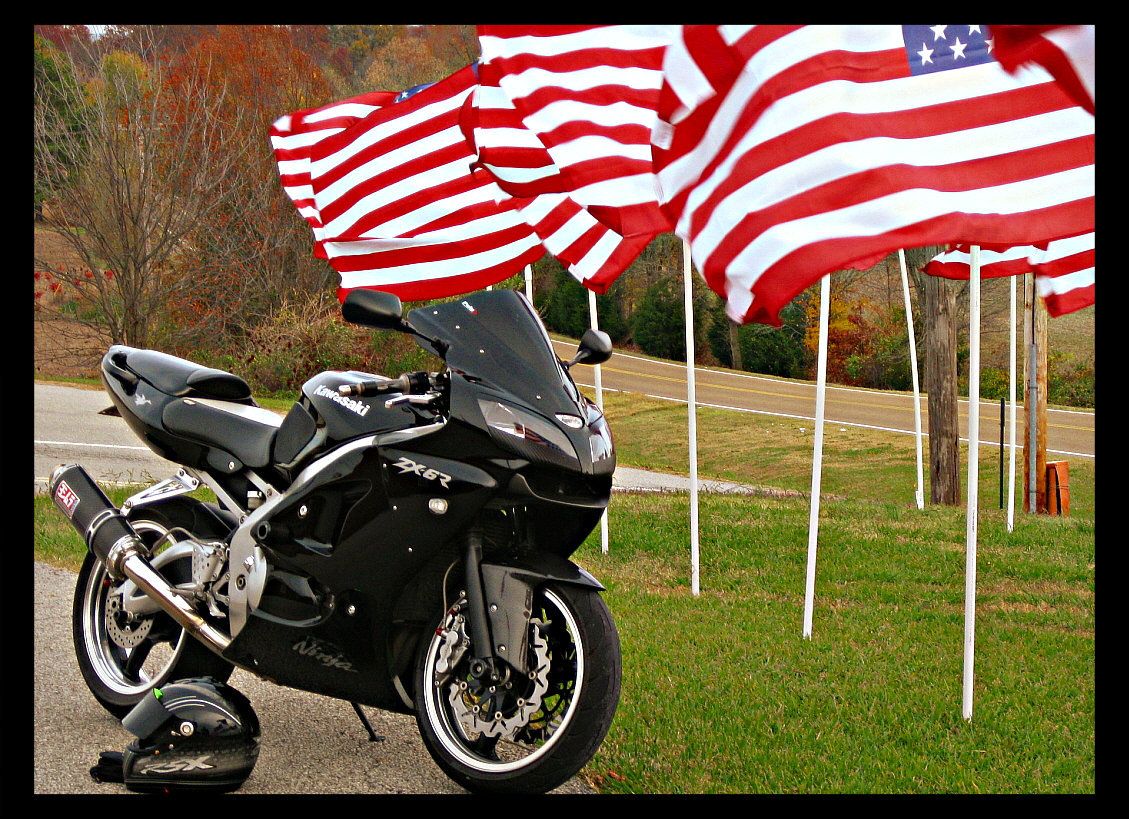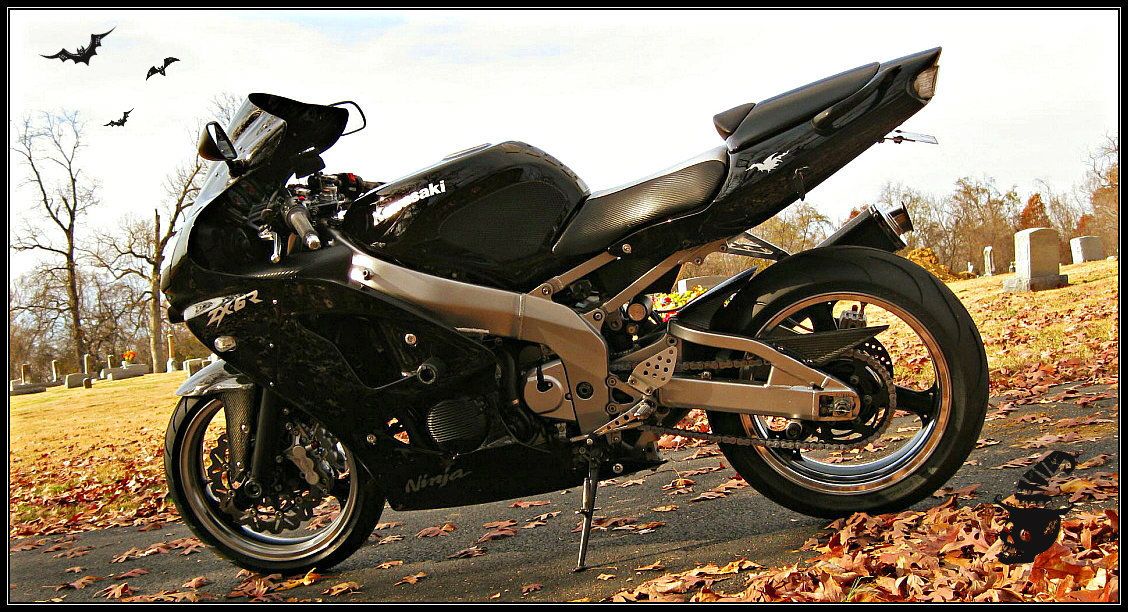 I loved these images... Having the bike standing proudly by the American flag is a great advertising motiff
Also love the one with the bats in the back ground.... its the nanananana Bat Bike! lol
---
1999-2000: Aprilia RS 50, 2000-2000: Suzuki TS 50, 2001-2002: Kawasaki KMX 200, 2002-2006: Yamaha Virago 250, 2007-2009: Yamaha Virago XV 535, 2009-2012: Suzuki GZ 250 Marauder, 2012-present: Kawasaki ZZR 600
______________________________
"Green is better, I need green!" ~ Max my 2 year old
Posting Rules

You may not post new threads

You may post replies

You may not post attachments

You may not edit your posts

---

HTML code is Off

---