EvoTech Frame Sliders & Custom parts...
---
As the official U.S. importers and distributors of EvoTech custom accessories and frame sliders, please let us know if you have any questions, or direct us to threads where you need our help and we will be happy to assist.
EvoTech is one of the highest quality, best fitting and most highly regarded custom products offered to the
motorcycle
markets, and the EvoTech cut and NO CUT frame slider designs are virtually untouched for quality and performance.
If you just want to "look around", search us online:
http://www.evotech-rc.it/index.php/l...5116d4299ee9bb
Thanks!
EvoTech has just released information on the "no-cut" Frame Sliders for the 2009 ZX-6R, photo's are below.
Our understanding is that this was a difficult kit due to the nature of the fairing design, so a few dollars more then a "normal" no-cut kit, but we are still hoping we can get these into the market around $160 for the complete kit.
Due to release in the next few weeks and be on our shelves quickly after (we hope!), get the orders in to us or your dealers as the first batches have to be spread out around the world, which means everyone gets shorted until production catches up!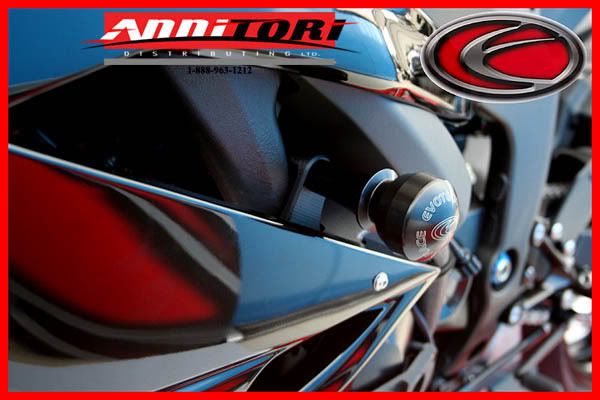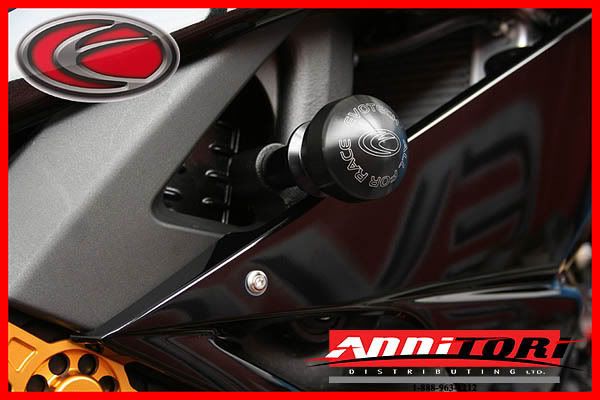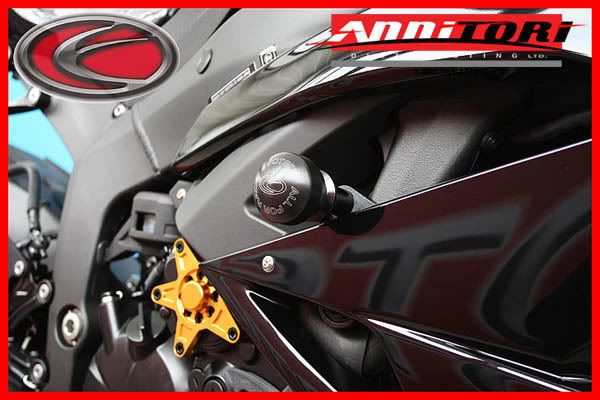 Any questions, happy to assist as best we can!
Jr. Member
Join Date: Oct 2009
Posts: 48
I bought and installed these no cut frame sliders myself. They look great and they weren't too difficult to install. If anyone has questions about the install PM me.
Jr. Member
Join Date: May 2010
Posts: 1
I have installed the left side slider, but am wondering how to install the right side slider, how to get the t bolt off the bike to install the bronze colored nut onto the protruding bolt.
Jr. Member
Join Date: Jul 2011
Posts: 2
can you get the evotech special aluminum hook frame sliders
Posting Rules

You may not post new threads

You may not post replies

You may not post attachments

You may not edit your posts

---

HTML code is Off

---