Join Date: Jan 2008
Posts: 10
Introduction to Cali Cars & Bikes
---
Hello Everyone and Welcome to Cali Cars & Bikes.
Who we are:
My name is Timothy Salmas and I am the sales manager for Cali Cars & Bikes. Cali Cars & Bikes is a wholesale and retail dealer of specific automobile and motorcycle goods. Our Mission is to provide the most desired hard to find products at reasonable prices. On the Automobile side, we offer true European imported body designs. Since this is a motorcycle forum, I will tell you more about this side of our business.
About AeroDynamix:
Cali Cars & Bikes offers AeroDynamix fairing sets. AeroDynamix fairing sets are aftermarket OEM grade plastics made from true ABS. All fairing sets are molded to match the OEM fitment as close as possible (our fitment is the best by comparison). Our paint schemes are designed similar to original colors and GP race designs.
For a complete display of all our fairing sets, please visit our website at
www.calicarsandbikes.com
.

Forum Specials:
Currently we are offering the best sale we ever had, which includes discounts up to 60%. In addition, we are also currently offering FREE SHIPPING to the lower 48 states. This sale is only for a limited time to reach high sales volume. Once we reach our sales goal, this sale will no longer be available.
After this sale is over, we will be offering forum specific specials up to 30% off. Please check back later for more details.
Competition fairings by comparison:
There is a lot of hype about people buying fairing sets off of eBay and other online companies. We cannot speak for all other fairing manufactures, but for the most part here is a break down of why AeroDynamix fairing sets are superior.
AeroDynamix Fairing Sets:
Material – OEM Grade ABS Plastic
Pre-drilled holes – Yes
Fitment – Molded & tested to match OEM fitment
Durability – flexible & durable
Competition Fairing Sets:
Material – PVC, ABS & PVC, Fiberglass
Pre-drilled holes – No or Yes but holes don't align
Fitment – Needs stretching, heavy modification, or does not fit
Durability – non-flexible, cracks under pressure, paint doesn't stick.
Contact:
Thank you for taking the time to learn about who we are. If you are interested in purchasing a fairing set, please visit our website to make your purchase. If you have any questions regarding your purchase, you may contact us at:
CALI CARS & BIKES
877-CALI-123
Timothy Salmas
714-352-6866
[email protected]
You can also PM me through this forum
Thank you,
Timothy Salmas
Cali Cars & Bikes
Steve Mcqueen Wannabe!
Join Date: Aug 2007
Location: Hermosa Beach, California,By way of England.
Posts: 36,924
will u have 03/04 ZX6R sets in?
---
05 636 * K&N Air * SS Goodridge frt T-lines * Arata Rearsets * PCIII * Akro Slipon-micron headers* GPR V1 Damper * Michelin Pilot Ones* Elka Triple shock *Nissin calipers* Ohlins 20 mm forks* Keyless entry*
what Bikes are about
Join Date: Jan 2008
Posts: 10
We are working on adding more models and years to our product list, i would say in the next month or so.
Banned
Intermediate Member
07 race plastics? painted or not
Join Date: Jan 2008
Posts: 10
Sorry, but no race sets as of yet.
As far as one of the most desired, hard to find products here States side, the R&G Sliders for 98-02 ZX6Rs. They are either expensive, hard to find, take months to get, and so on.

You guys have these available?
I believed i've sent u guys e-mail b4, but when will you have kits for 07-08 ZX-6R?!
Would be great to have some spare or even better different color..
Thanks
---
Go Fast! Stay Safe!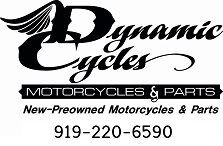 No 7r fairings....booo on you
---
Quote:
I have a few sores like that, mostly near my mouth and on my lips and they seem to be spreading. I don't think my mouth was near my hand grips, but maybe......
www.myspace.com/furyofnick
WTF... I want fairings...i want fairings... I want fairings...
---
Go Fast! Stay Safe!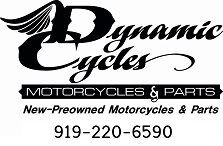 Member
Join Date: Dec 2007
Posts: 278
Do you know when your gonna have the 2007 zx6r plastics??
Posting Rules

You may not post new threads

You may not post replies

You may not post attachments

You may not edit your posts

---

HTML code is Off

---