Evil swing arm...
---
Anyone own one? I just purchased one and am a lil skeptical about it... I've never stretched a bike so I don't know if my lack in swing arms is geting the best of me... But I bught a Evil Swingarm and have a few questions about it... I'm going to call the manufactuor tomorrow but didn't want to sound like a dumb ass or accept any bullshit they tell me.. This is what I bought:
-Evil swingarm 6-10" "chromoly" (Matte black to match frame)
-3 hole adjuster block
-Under brace "chromoly"
-Nitrous tab
-Bent to fit under tail exhaust
I have questions, maybe u guys here with streched bike can tell me if I'm over reacting and it correct OR the manufactor made an error?
1. Welding... Is this normal weld?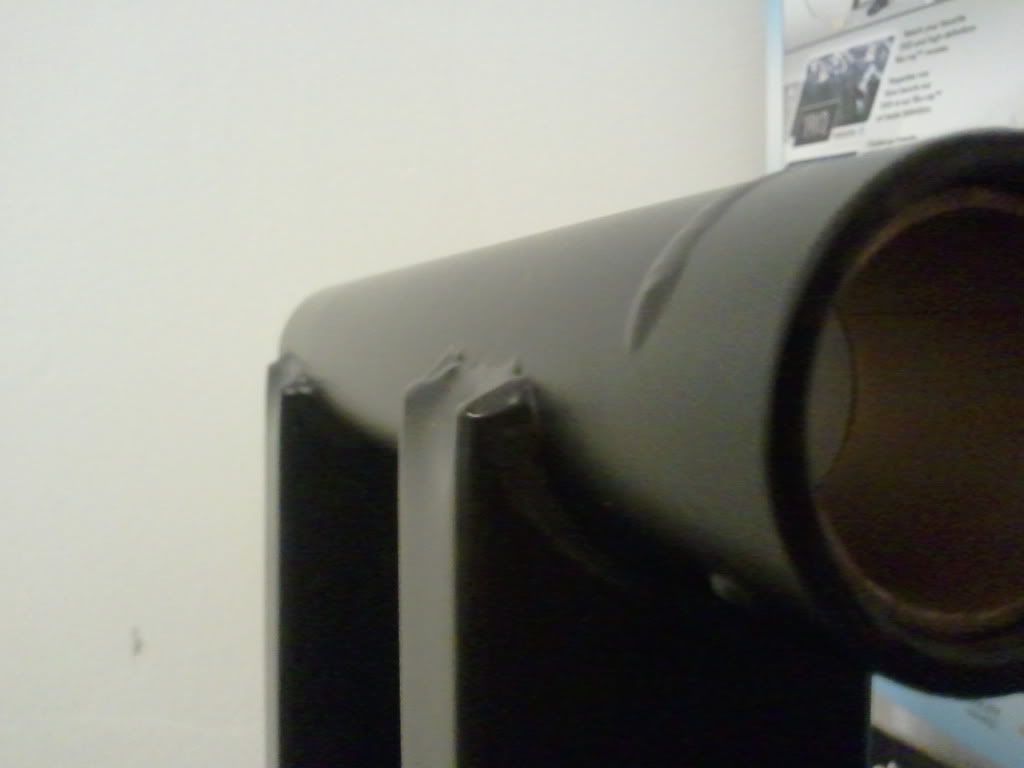 2. Shouldn't there be a bracket to mount the brakes?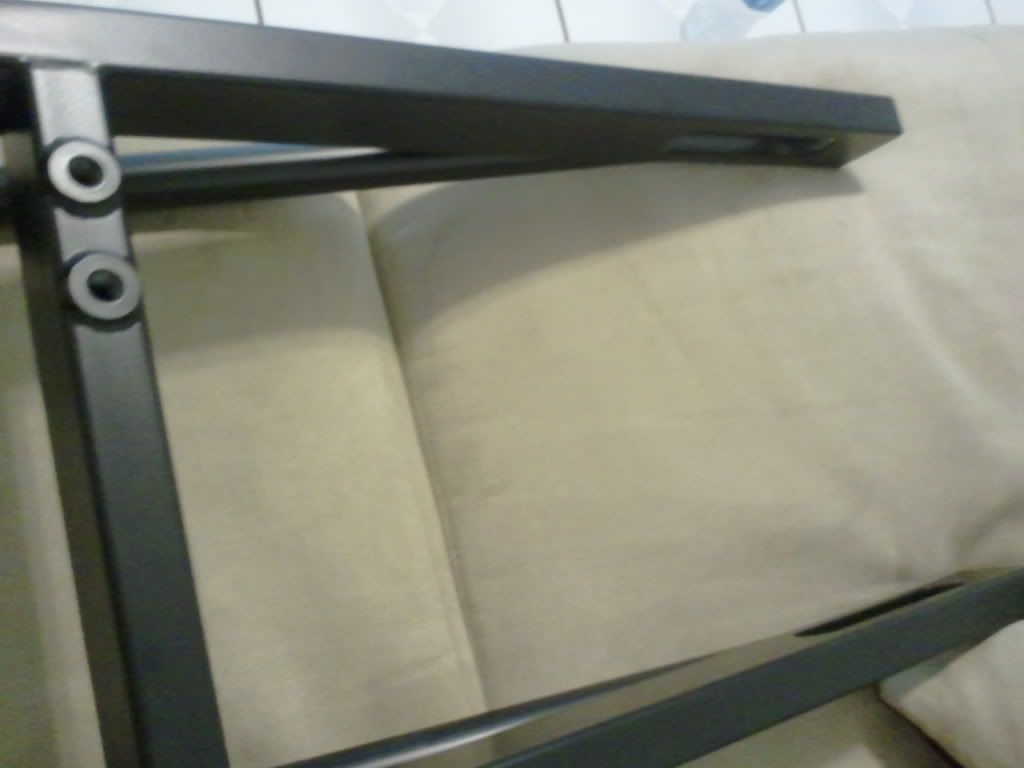 3. Bends... They have huge dimples and they look really thin in the bends, is that normal?
4. Adjusters... The peice on th left prevents it from sliding in, but what prevents it from sliding back out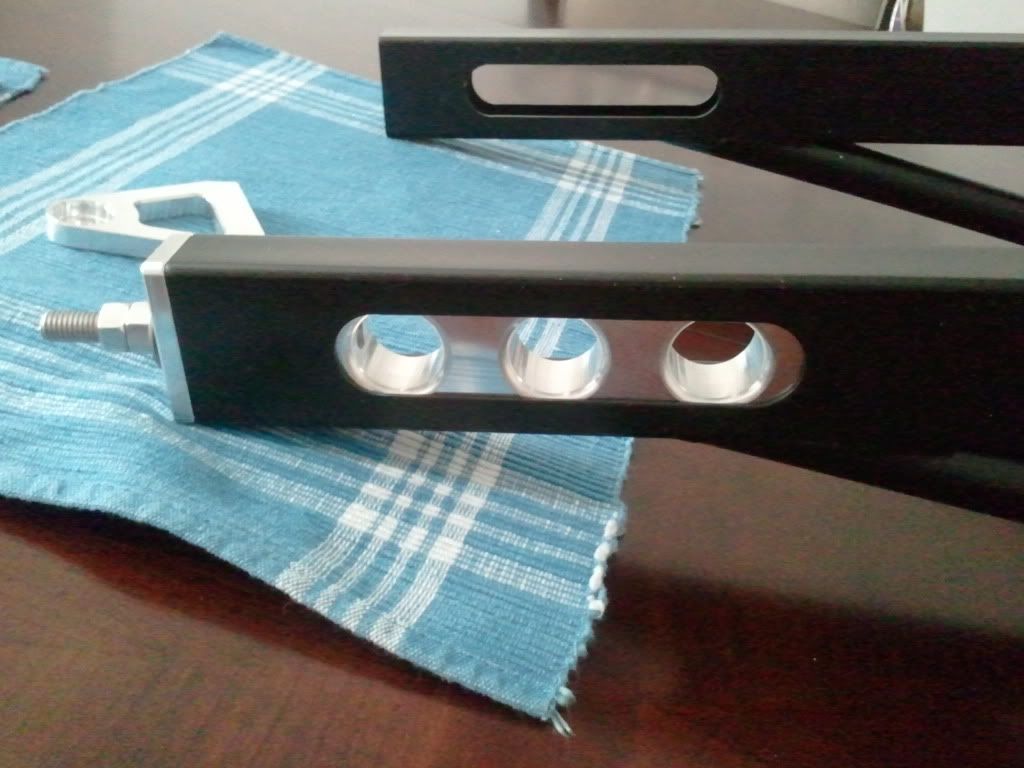 ---
Two Bros. Dual / -1/+2 Vortex / K&N Air & Oil Filter / Jumper Mod / PC3 (JDGun Map) / Iradium Laser Spark Plugs/
1. Yes, not sure what the extra beads of weld are for tho.
2. Brackets are bike specific, call them about that.
3. NO, just a different way of making them.
4. Chain, axle goes threw the holes squeezing the wheel into place.
@Blink... Thanks
I went to the shop I'm having my bike done at... And they explained to me that the bends are completely normal and everything was there they even showed me where the bracket was and explained that there is a connecting rod to where it is bent and the under brace which give the extra support to the bend... They also showed me a "Hardcore swingarm" as well as an "Adams swingarm" and they are 98% identical... So I left with some relief, he also showed me that my swingarm was a 1/8 inch thicker then the "Hardcore" swing arms so... I gues that's the way its made
P.S. He didn't sell me it so there is now reason for him to lie
---
Two Bros. Dual / -1/+2 Vortex / K&N Air & Oil Filter / Jumper Mod / PC3 (JDGun Map) / Iradium Laser Spark Plugs/
the welds are usually to tweak the pipe straight or add metal in what was deemed a high stress spot via finite element analysis.
very common on turbo headers.. weld the pipe, the flange warps a bit. run the tig torch across the thing in certain spots and the thermal expansion causes the flange to lay flat again.
---
►Sept09 B.O.T.M. winner◄
Quote:
Never lick a hooker in the coin purse.
Quote:
Originally Posted by nizzmister
Bike pulls real hard and smooth, kinda like Supra's mom, but without the regret
Need A "How To"? CLICK ME!!
Posting Rules

You may not post new threads

You may not post replies

You may not post attachments

You may not edit your posts

---

HTML code is Off

---