member
Intermediate Member
Join Date: Dec 2008
Location: Charlotte, NC OHLINS_MASTER_DEALER
Posts: 1,905
Ohlins shock blow out sale - don't miss out !!!!
---
Its that time of the year.
Out with the old, and in with the new.

Ohlins TTX GP Shocks Retail - $1550 ... BLOW OUT SALE PRICE - $1195

Hard Racing is a Certified Suspension Center. Selling Ohlins for 16 years.
So you can be confident your shock will be custom setup for you before we ship it.
And we fully support our customers with any technical help they may need after the sale.

This is a big purchase. You want to feel confident in who you are purchasing these from.

For more details Click here >> Ohlins <<


We also have specials on Ohlins Dampers, Ohlins Fork Kits, and Ohlins R&T Forks.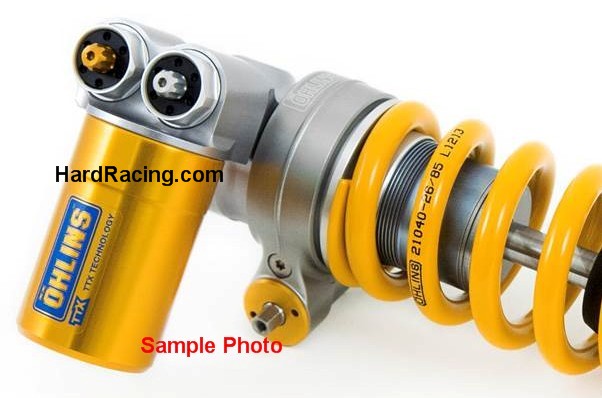 .
---
HardRacing.com
-
704-799-2192
OHLINS
Premier Dealer_Great Prices, Tech.Support, Full Staff of Sales Reps, Fast WORLD WIDE Shipping, Large Inventory and Excellent Customer Service.
Become a FAN

&

And get Exclusive SMOKIN' Deals..
Celebrating our 16th year in business