Here Are My Updated Pics
---
white looks great. thanks for posting.
---
2008 Green
"Any fool can criticize, condemn and complain and most fools do." (Benjamin Franklin)
Jr. Member
Join Date: Aug 2008
Location: Rancho Santa Margarita, CA
Posts: 23
y put a Hurley sticker?
everything looked good until that
yeah i know ....but that is pretty much the only style of writing that I like that had a new lookin "H" which stands for my last name. when i find a much better looking "H" will more likely change it. yeah kinda sucks because everywhere igo they ask.."why a hurley sticker?"...is the reflective part on the H too much???
Quote:
white looks great. thanks for posting.
Yeah, white really looks good on Ninja 250, I wonder why Kawasaki is not offering white.
next mod is to get get a diff exhaust that is way shorter..maybe cut and weld type of pipe..not sure yet but i have a nice idea what i might put on it..and maybe making a led brakelight with intergrated turn signals the only thing holding me back right is the funds($$) and time
Quote:
Nobody's got the old body style on this forum?
I guess everyone thinks the Ninja 250R is the new one. . .lol
So ill post my OLD Ninja 250R (Naked)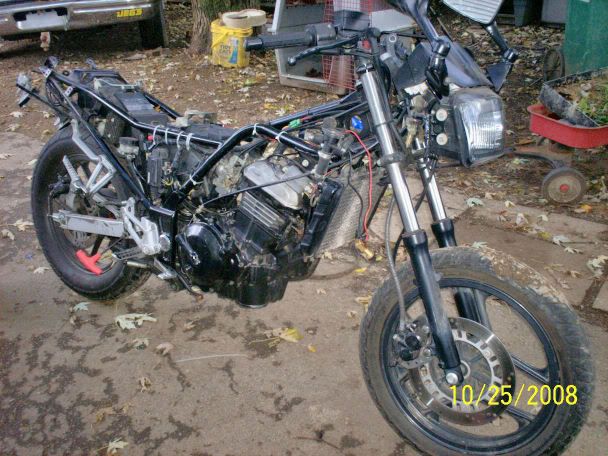 lol J/K
Going streetfighter and new paint
Next stuff will be Clip-ons, and indicator mirrors
Member
Join Date: May 2008
Posts: 720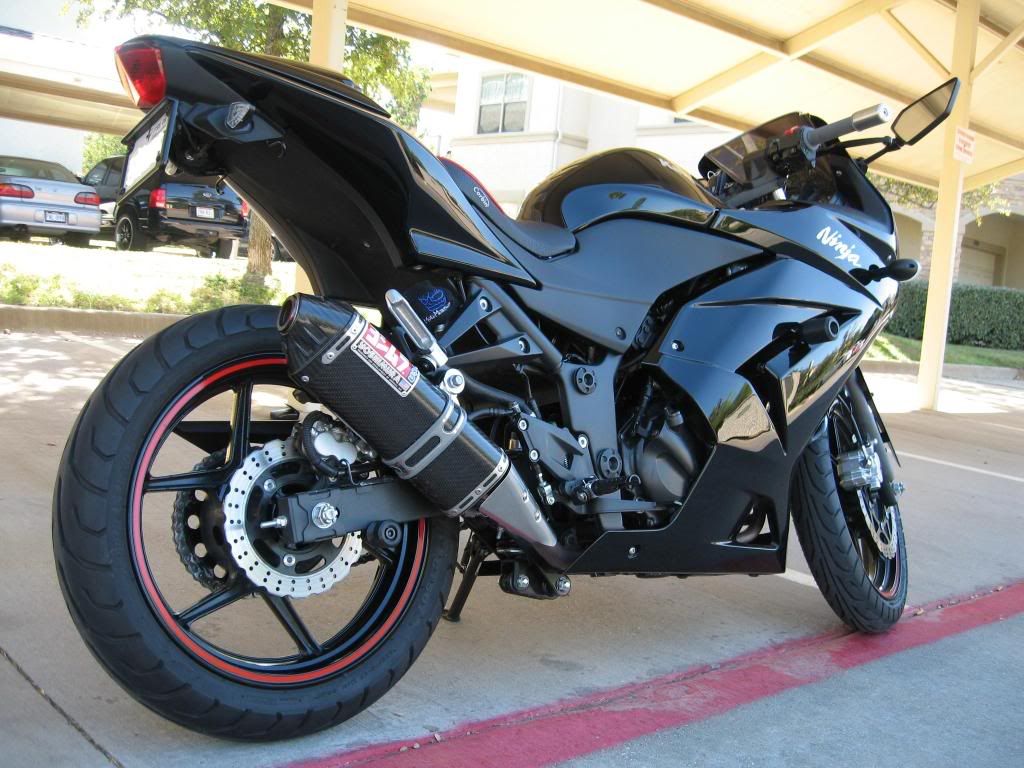 ---
Carburator sucks potato balls!!!
2008 Ninja 250R - Passion Red
---
It is a blind fool who would trade away their rights and liberties for the perceived notion of a better quality of life.
Posting Rules

You may not post new threads

You may not post replies

You may not post attachments

You may not edit your posts

---

HTML code is Off

---