Would rather rise a slow bike fast, than a fast bike slow...
Going fast in a straight line, but hitting the turns like a grandma in a stationwagon.

Go on a track day with a top rider on a 250 and let me know how often you get passed in the turns - anyone can go fast in a straight line.
Vex,
You said everything that I've been muttering in my helmet the last few months. Especially the peer pressure thing. Great post.
I bought a 2010 Ninja 250 after selling my 2006 Honda 599 that I had been riding for the last three years.
That's right, I went from an inline four 600 to a parallel twin 250 and I'm happy.
I do mostly city riding and got tired of holding back the reins on the 600.
I did have to adjust to the more frequent shifting, but I'm really enjoying being able to wring it's neck through the corners.
I love my Ninja.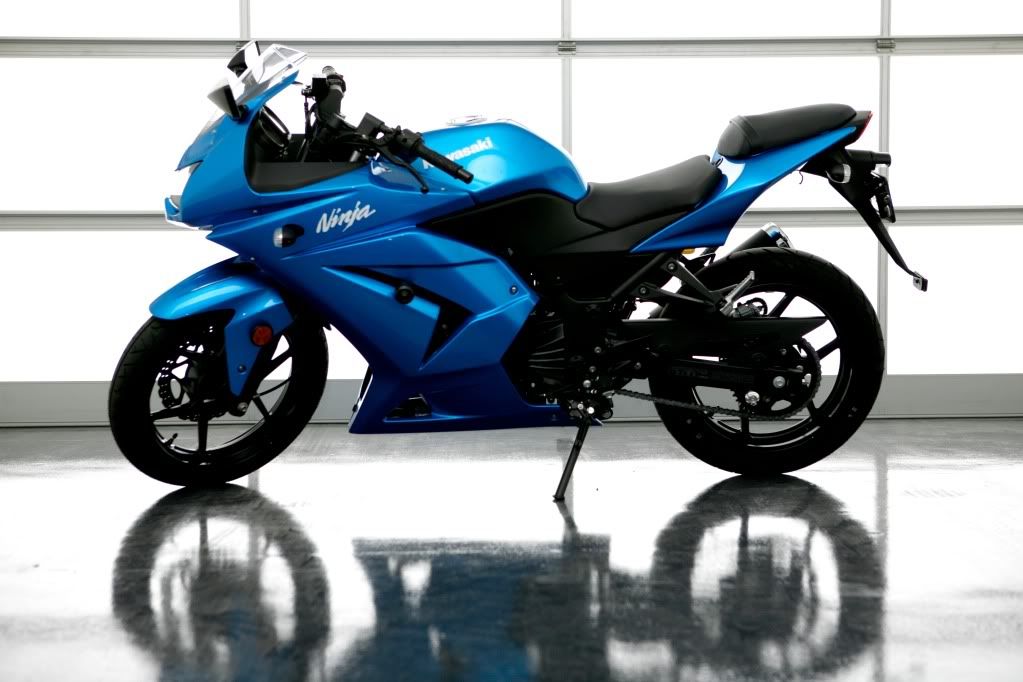 great write up! thats why we love the EX250R and thats why i aint upgrading til im damn nice and ready for a Dodge Viper, i mean 600
---
09 Ninja 250R
---
Thank you Vex,

*Now forwarding thread link to all known S.Q.U.I.Ds*
---
~Absum Exceptio~
1994 Honda Prelude (2006-2009)
2009 Kawasaki Ninja 250r (2009-)
-No Inhibition-
---
Last edited by SpartaSanks; 07-02-2010 at

09:56 PM

.
---
Geez Vex!
No one could have done a better job of explaining.
STICKY THIS PLEAAASE.
---
Pinoy Ako. Ikaw?
---
Last edited by Dr.House; 07-03-2010 at

01:40 AM

.
The 250 section was much cooler when the bike just came out and all us '08 owners were DIY'ing, testing, and innovating new mods, fixes.
---
Quote:
Originally Posted by Valentino Rossi
If you don't hang your balls out there and just do it, you'll never know what might have happened.
so my question to you is, should I buy one?
---
git a brian, moran.
-Kurosaki
yeah, sell your viffer. damn honduh has no business in your garage
---
2005 ZX-10R Street and Track Whore
Posting Rules

You may not post new threads

You may not post replies

You may not post attachments

You may not edit your posts

---

HTML code is Off

---