Jr. Member
Join Date: Feb 2011
Location: UT
Posts: 47
Flat Black Coatings
---
So, I like the flat black look, yet wanted a little bit of a rugged durability to it. This thread is for anybody looking for options on getting that look yet wasn't sure of what product to go with.
I test three different products:
Rustoleum Truck Bed Coating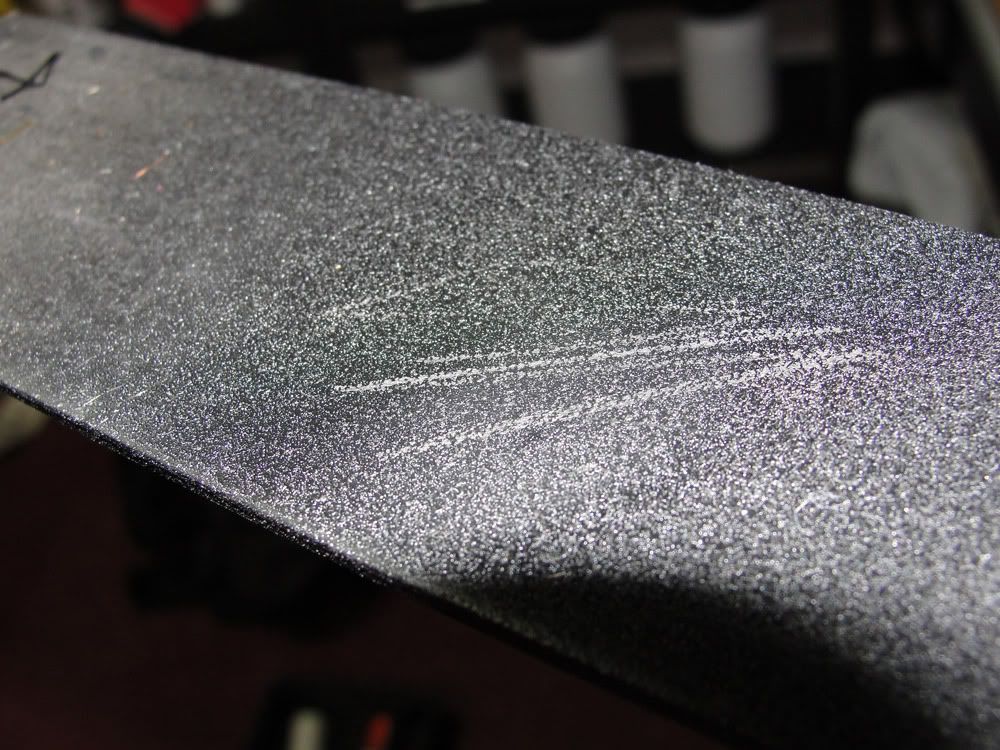 Duplicolor Professional Undercoating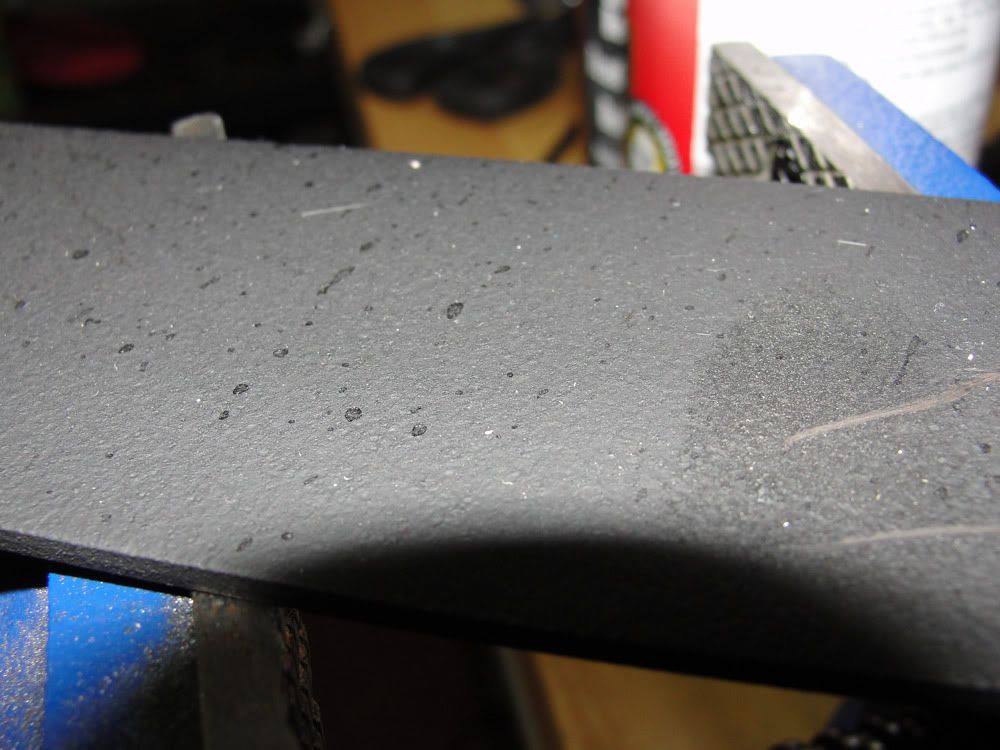 Rustoleum Undercoating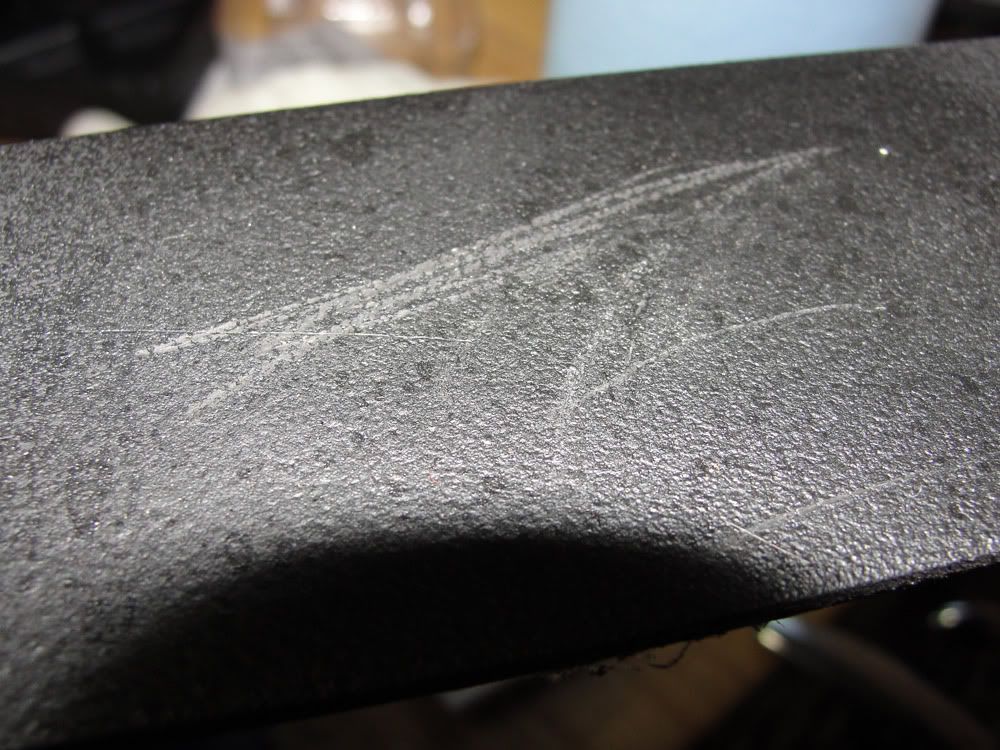 You'll see some scratching on each one, as I did some durability and abuse testing with each one.
The passenger grab handles have received the Rustoleum undercoating several months ago and have held up quite well. The only problem I'm getting is that it doesn't stay super black yet has held up to several helmet bangs, and plenty of passengers.
I decided to paint the fender and knee fairings with the truckbed coating. It has the feel of 1000 grit sandpaper and is impossible to paint on unevenly. It dries in about 3 minutes and is super low maintenance: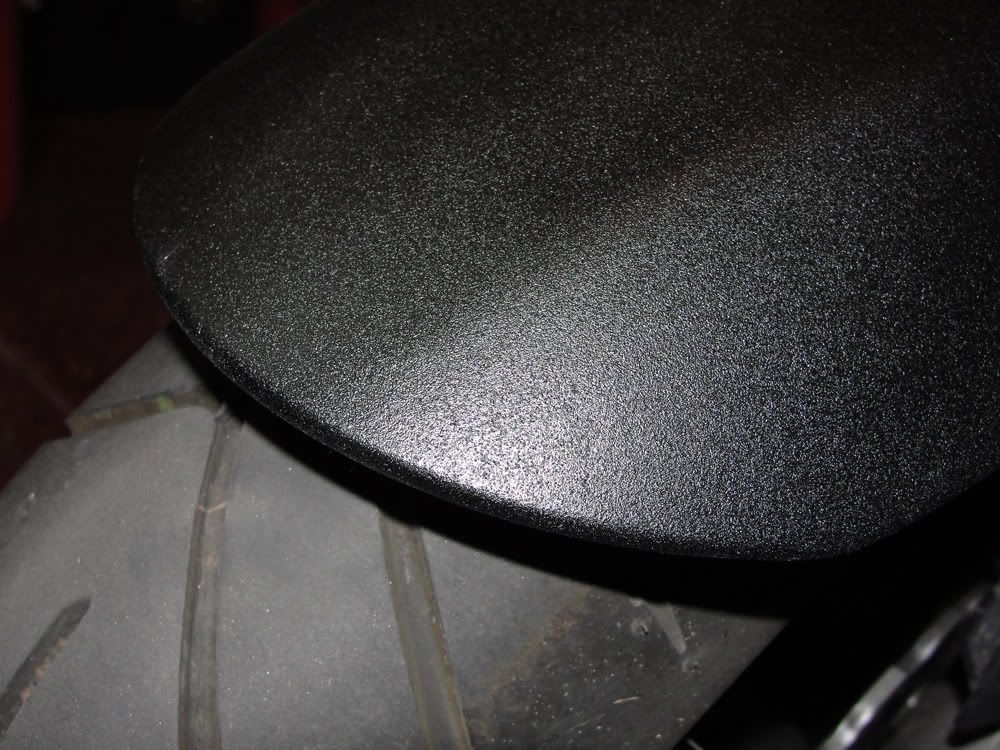 The Duplicolor Professional Undercoating is just that: undercoating. It is fluffy and rubberized, yet scratches off quite easily even after it has been cured.
Jr. Member
Join Date: Feb 2011
Location: UT
Posts: 47
Next, I'm going to mix up some Herculiner and brush it on some test pieces to see how it holds up to some abuse (and gasoline?).
Jr. Member
Join Date: Jun 2011
Location: Texas
Posts: 166
Im not a fan of herculiner. It just feels like thick paint.

I'll have to buy the three youd test. I want to add the same thing to my smooth throttlemeisters. They are the smooth and I like the looks of the ones with the black texture.
Posting Rules

You may not post new threads

You may not post replies

You may not post attachments

You may not edit your posts

---

HTML code is Off

---