Received my bike from Orient Express in Long Island.
Here are the results: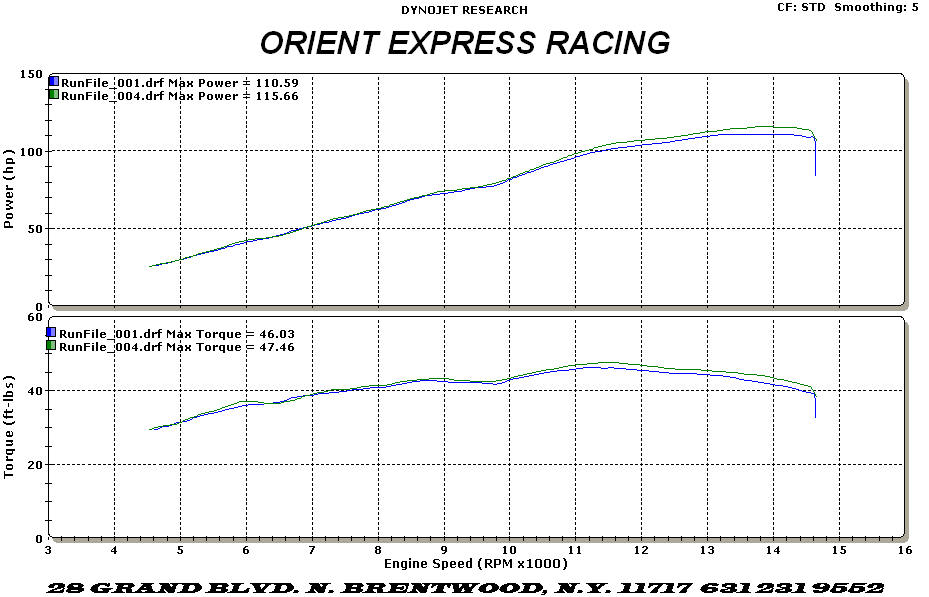 I did do a spark plug change just before. However I didn't do an oil change which was long overdue. And I also forgot to put gas before bringing it in the shop, so I hope that wasn't a problem lol. Bike feels great though.
Performance Mods I have:
Full system Titanium Nassert Beet, PC 3, KN Filter, Ivan's Pair block off plates, 0, -2 sprockets
If you go to Orient Express, ask for Joe.
- Great guy, great service. I did an tire change along with the dyno. He checked, adjusted, lubed chain. Fixed a small crack on the black trim fairing below the seat as well which he didn't have too. Very nice of him. And he supports the military, so thats just a plus haha.
Here's their site, if you want some more info:
-I bought sato front axle sliders from here.
http://www.orientexpress.com/