Just as the title says, here are the 09 CRB 1K Tokico monoblocks.
It has been said that these perform on par with the Brembo monoblock M4's.
I was able to pick them up cheap and adapt them to the Kawi forks relatively easy.
I used a modified Honda 5mm spacer. Part # 51497-MEL-D20
It's somewhat dark in my garage so forgive the shadowy pictures.
On with the pics:
1. Tokico monoblocks off an 09 CBR 1K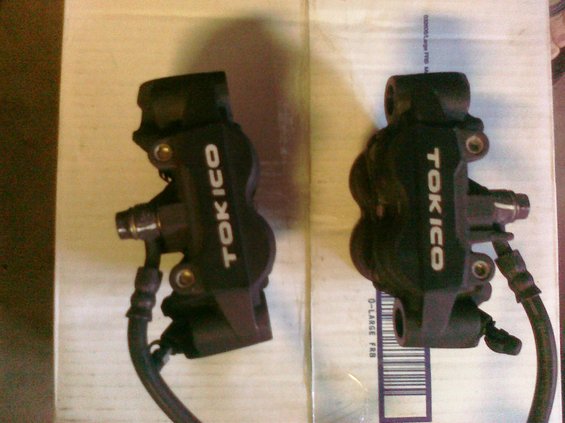 2. Calipers mounted with 5mm spacers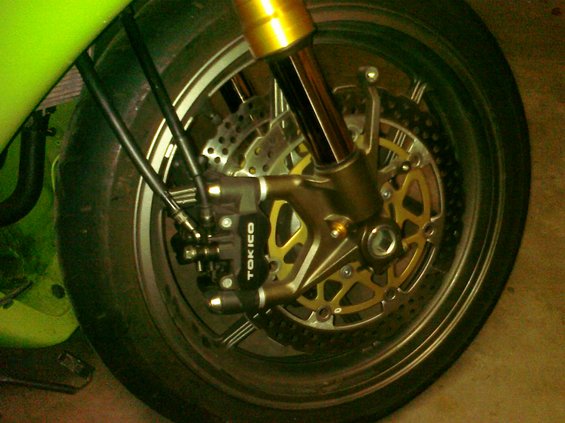 3. Black rear caliper off 08 ZX6 to match fronts, and relocated rear MC reservoir(completely hidden with plastics on)