Hey All-
I'm posting up and ad with pics for my buddy Jeff who is selling his bike. He just got out of Air Force bootcamp and has (for some damn reason), decided to sell his bike. I've ridden with him countless time and it has never been abused, raced or anything of the sort. It's been meticulously cared for, and for lack of a better term, its been babied.
2007 ZX6R
11,909 Miles
Oil changed every 2,500 miles (With Maintenance Records) Semi-Synthetic with Microguard Filters
Valve Cover Gasket already changed with updated parts
Zero Gravity Windscreen
Includes Rear Seat Cowel (Not Pictured)
Aftermarket Footpegs (Anondized Black)
Polished Wheel Lips
Kawasaki OEM Sliders
K&N Air Filter
There is a Conti Road Attack on the Front with a Dunlop ST on the back 80% tread life on both.
*** Includes two Jackets: Joe Rocket Matching Leather and Alpinestars Textile
*** Includes Two Helmets: Suomy Ventura (LG) and A Shoei (LG)
PM me for any other details, HI RES pics, or contact info. HE IS WILLING to negotiate the price.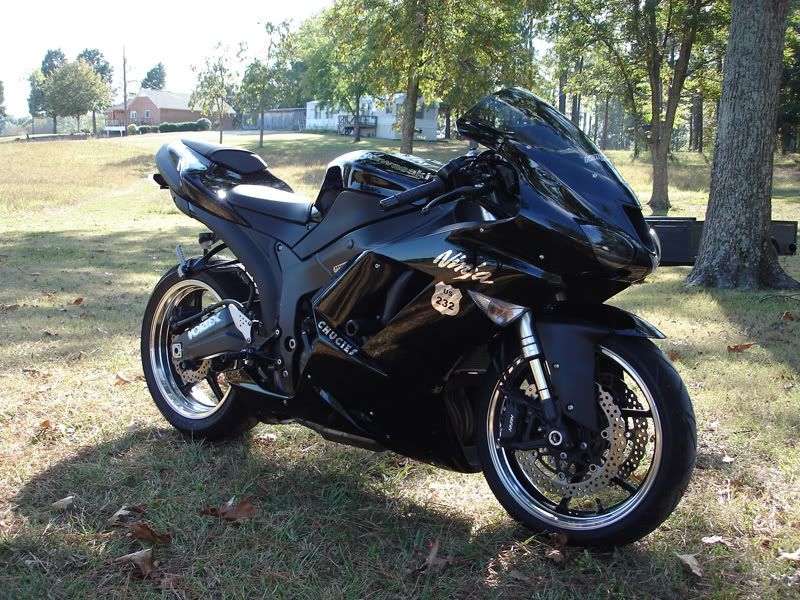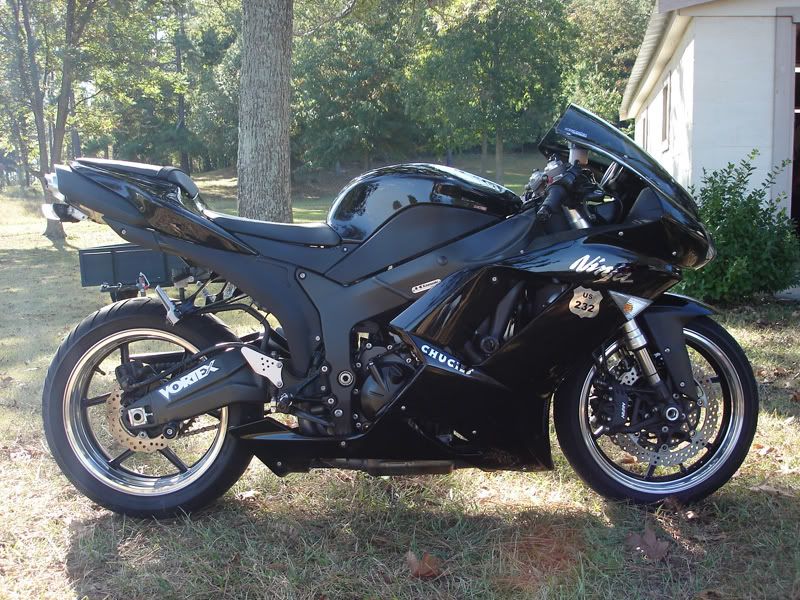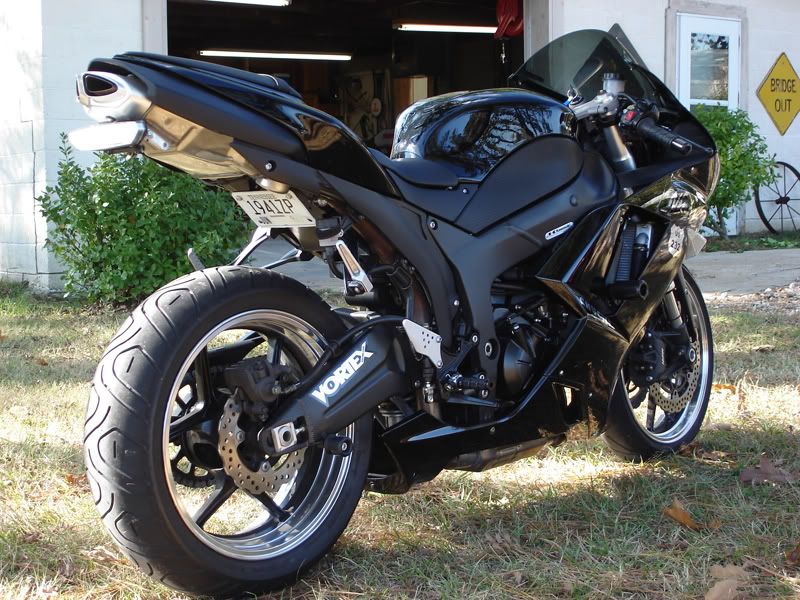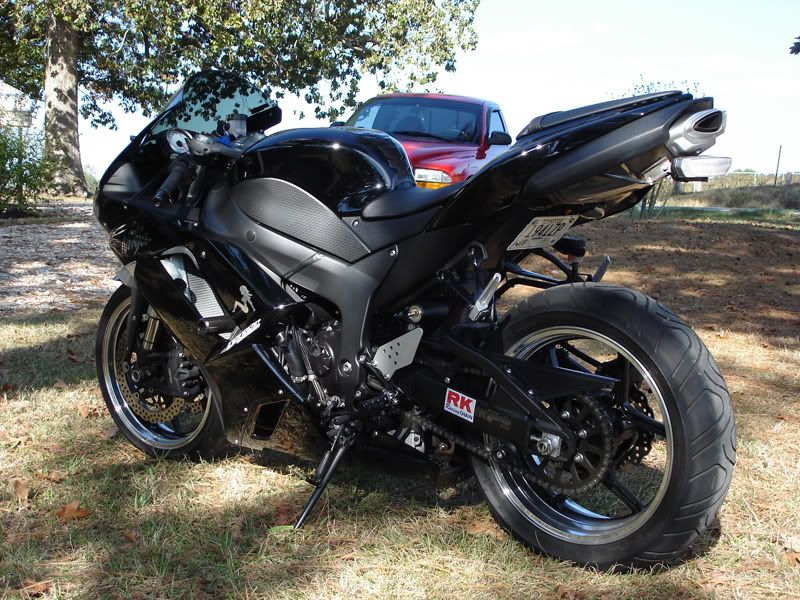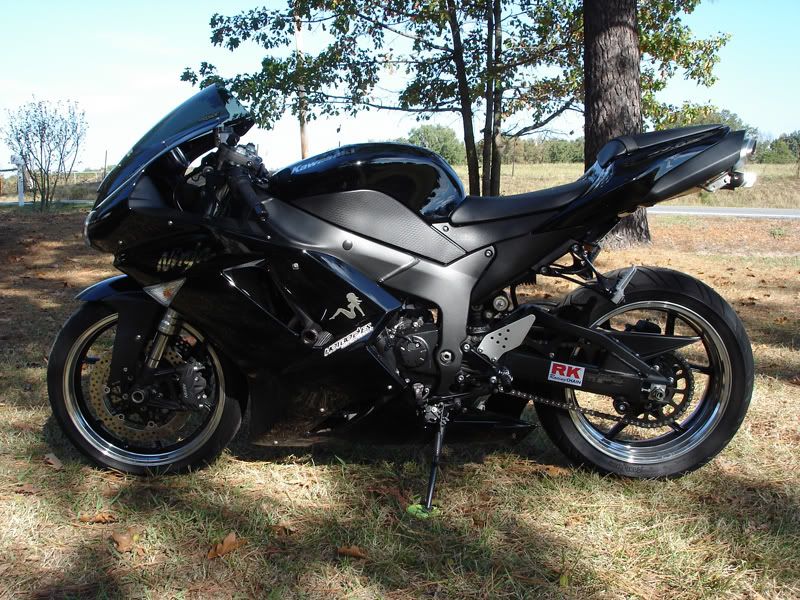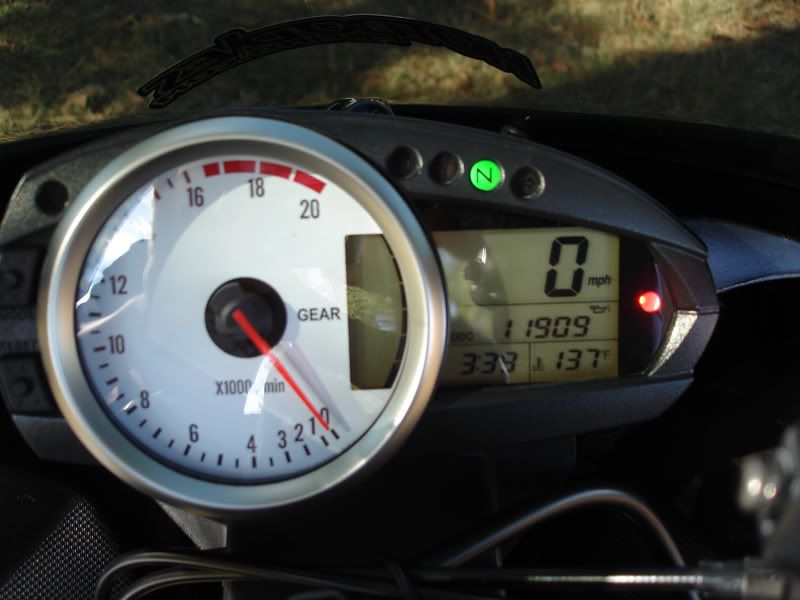 Jackets: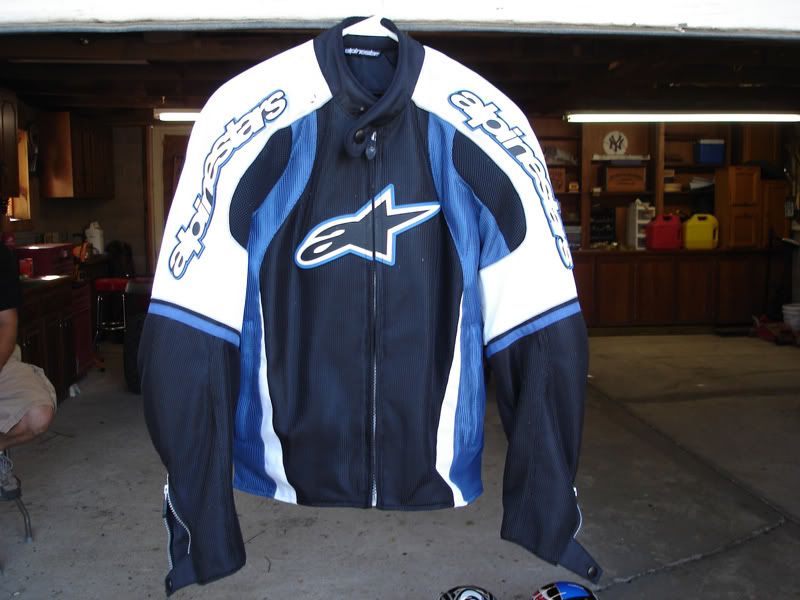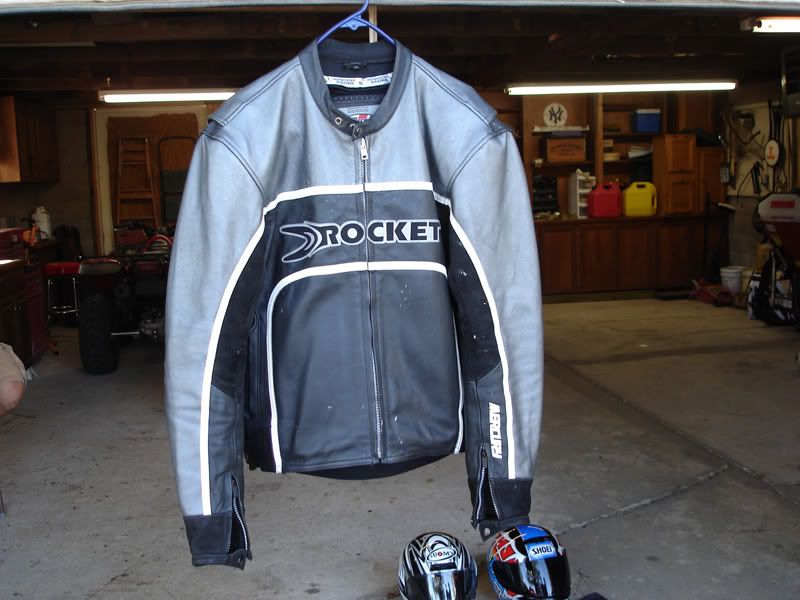 I should note that it does not have mirrors. There are no cracks, scratches or flaws anywhere on this bike.