My recollection is that they don't fit. I purchased my rear sets from a company in Thailand. I have also bought a second set from Valter Moto.
There may be other places to get some these are just the ones that I know of that's available. The Thai ones are cheaper and the Valters are eye watering.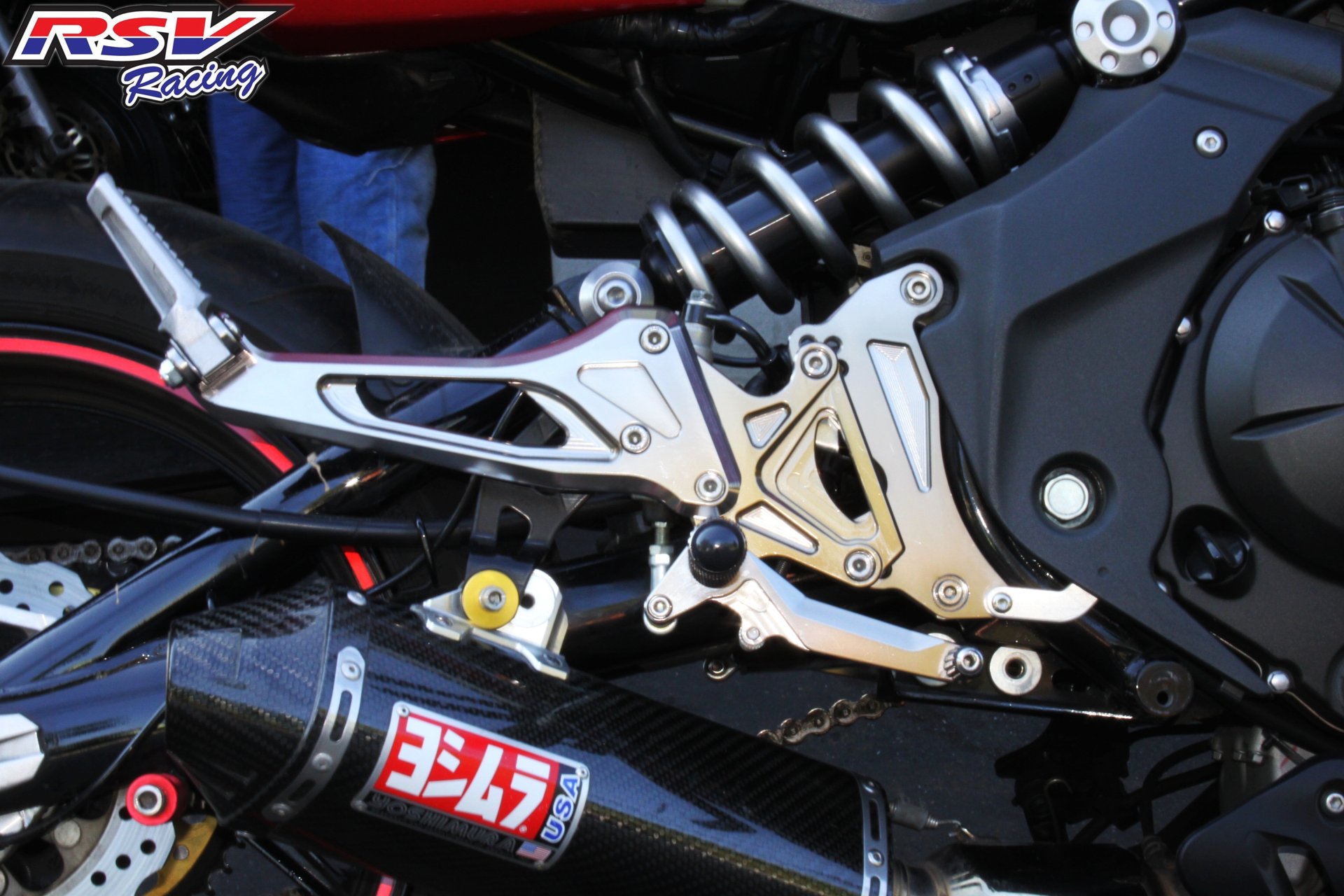 made form great billet by CNC machined. Durable Tested from the racetrack. There are many colors that can choose black,gold,silver,red,gray,blue,titanium anodized finish

www.rsvracing.com
Fix rearsets Valtermoto Type 1 black for Kawasaki ER6N 2009 2011, PEK080NT10A 00 0001, PEK080NT10A 00, Footrest footpegs, Frame parts, by Valtermoto, Rearsets Valtermoto kit Type 1 Standard gear shift - Code PEK080NT10A 00 Valtermoto Type 1 rearsets ar...
www.omniaracing.net