We just got a small shipment of the ALL NEW Ohlins damper for the 2013-2014 ZX6R
PM, or POST UP for Special pricing.
This is for a Limited time only.
This bike desperately needs a Steering Damper.
If you haven't had a tank slapper, or head shake yet... consider yourself lucky.
It's only a matter of time.
A steering damper can be the difference between, NO Tank Slapper, and winding up on your but sliding down the road at 60 mph.
Don't be fooled by the damper that Kawasaki sells. It's inferior design........ Compared to the Ohlins SD042 pictured here.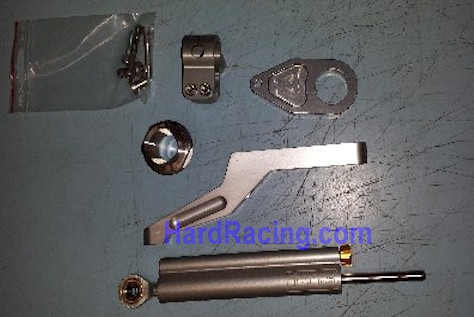 What's a Tank Slapper.? See video Clip >> <<
It can happen on any bike at any time. Even a big heavy bike like this video below.
>> <<
.