Discussion Starter
•
#1
•
I'm swapping an '03 636 fork onto my 650, and I figured there might be some people on here that hadn't seen that done or might want to know how to do it themselves. I'm going to be doing most of this tomorrow, more pictures will be coming. The '03-'04 636 triples are supposed to be a direct fit, you can use the tubes and brakes from any ZX6R from 03-08. The 650 and the '05-'08 ZX6R use a 300mm petal style rotor, while the '03-04 use a 280mm rotor. I am planning on using the 300mm rotors by using 10mm spacers to space the calipers out to clear. I am planning on keeping the 650 wheel. The 650 and '05-'06 have an idententical wheel, besides the bearing sizes. The 650 uses a 42mm od, 20mm id bearing and the 636 uses a 47mm od, 25mm id bearing. The 636 uses a 25mm axle. To use the 650 wheel on the 636 front end I am going to use a 42mm od, 25mm id bearing. Both stock bearings are 12mm wide, while all the available 42/25 bearings are only 9mm wide, due to the fact that they use a smaller ball. To compensate for this I made some 3mm spacers out of 1" schedule 40 aluminum pipe. It has an id close to 25mm and the spacers should hold the bearings tight in the wheel along with the stock 636 collars.
The 636 bearing is on the left, the 42/25 is on the right: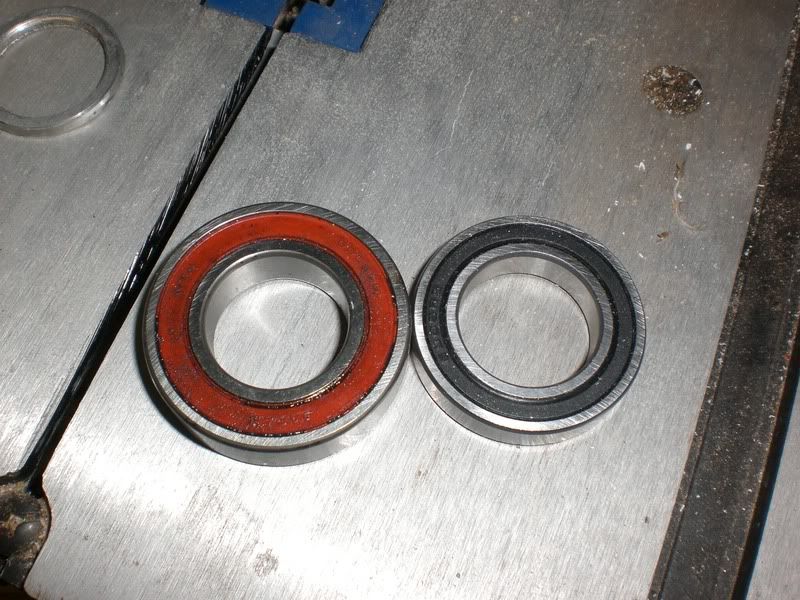 Here is the spacer I made, along with the stock bearing and the new bearing with the spacer: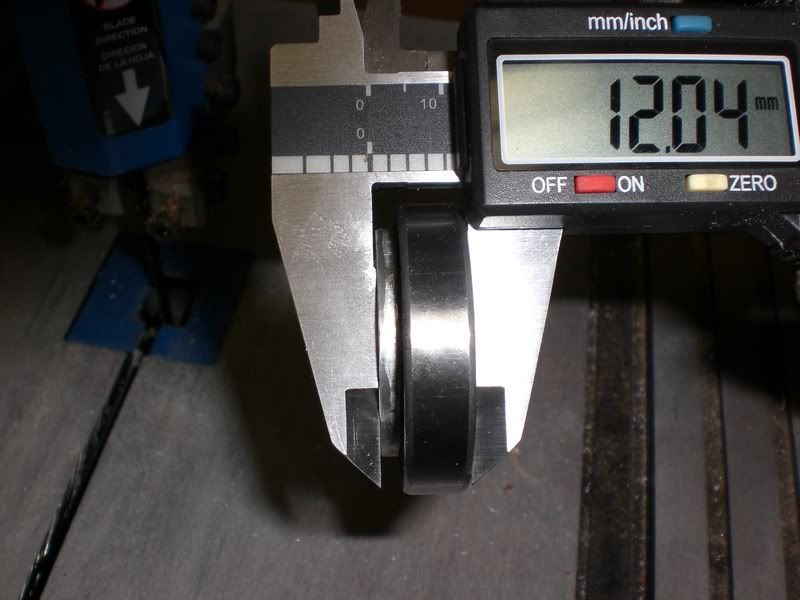 Here is how the stock 636 axle and hardware fit together:
Here is how it fits together with the smaller bearings and the spacers:
I should have more pictures and info tomorrow, hopefully everything goes together as planned!