Discussion Starter
·
#1
·
Tools needed
Pull the side plastics down and out from the rear edge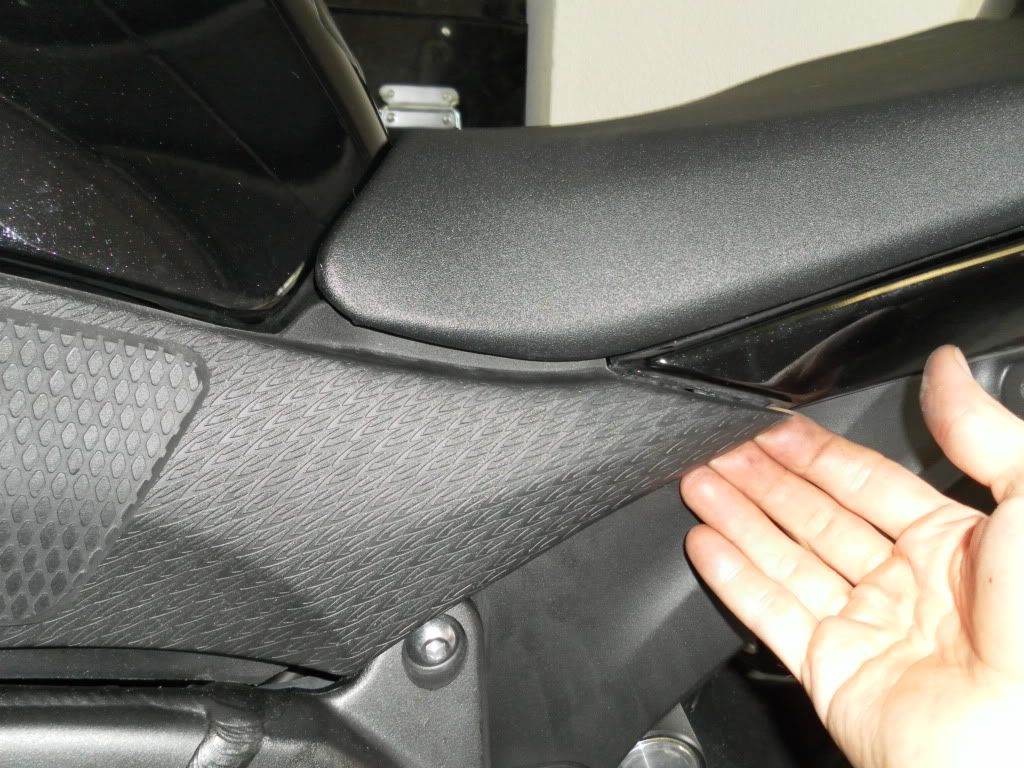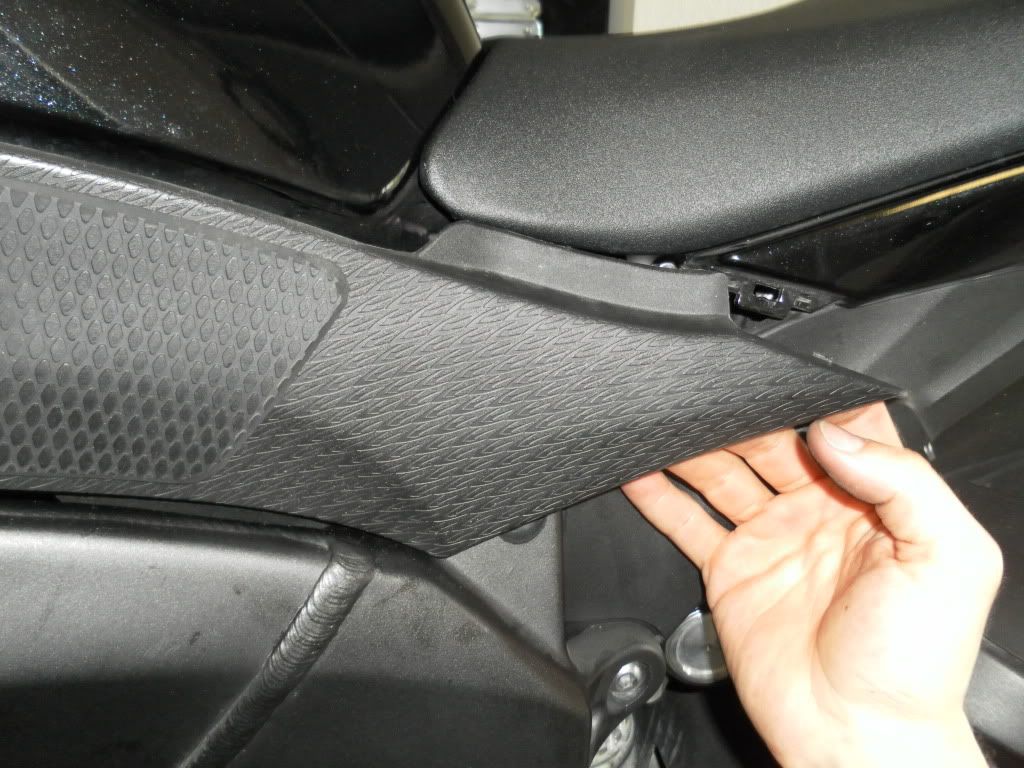 Remove the allen bolt at the front of the side plastics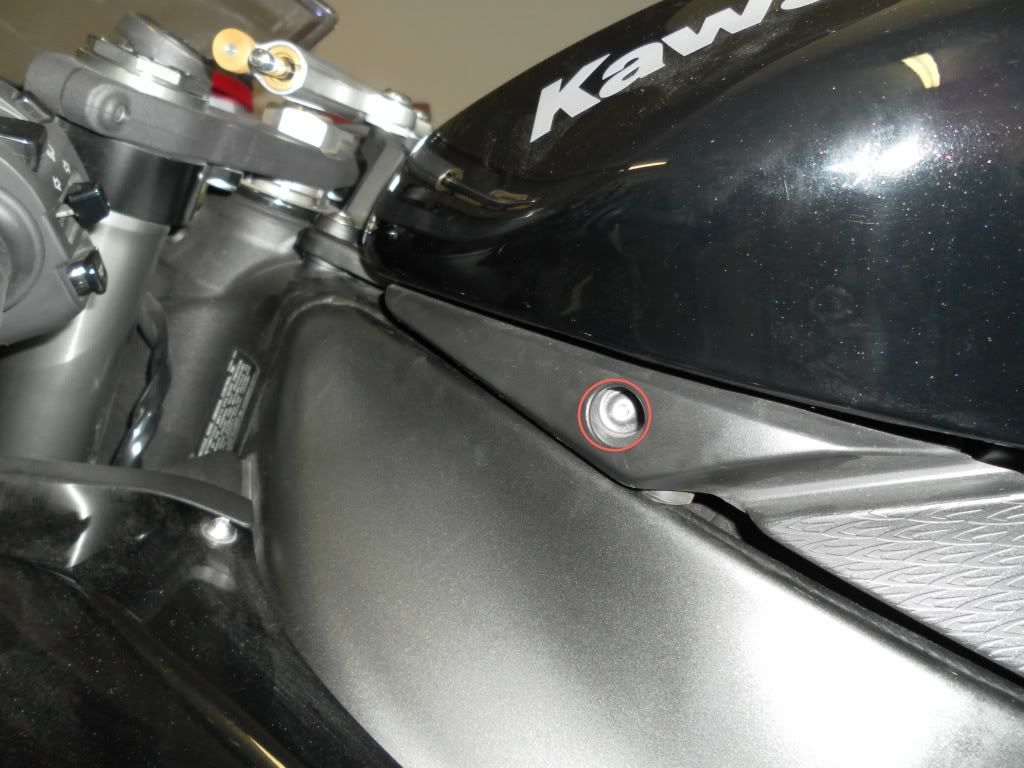 Remove the allen bolts holding the seat on, one on each side.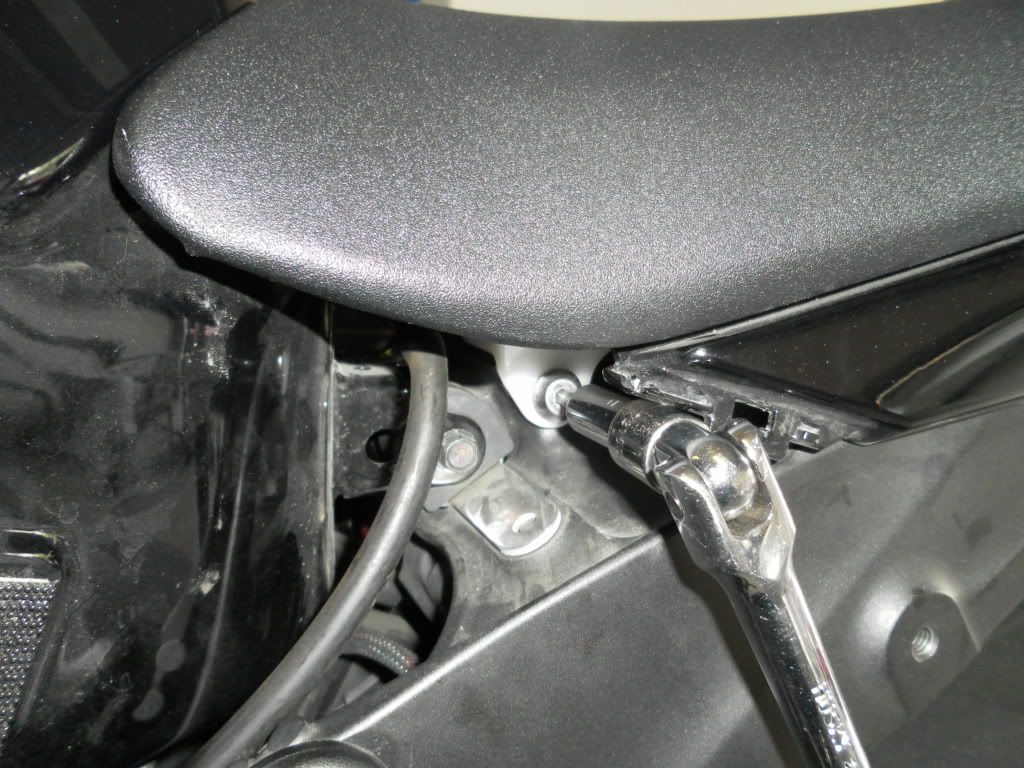 Remove the two allen bolts that hold the steering damper/tank in place
Prop the tank up with something....be creative.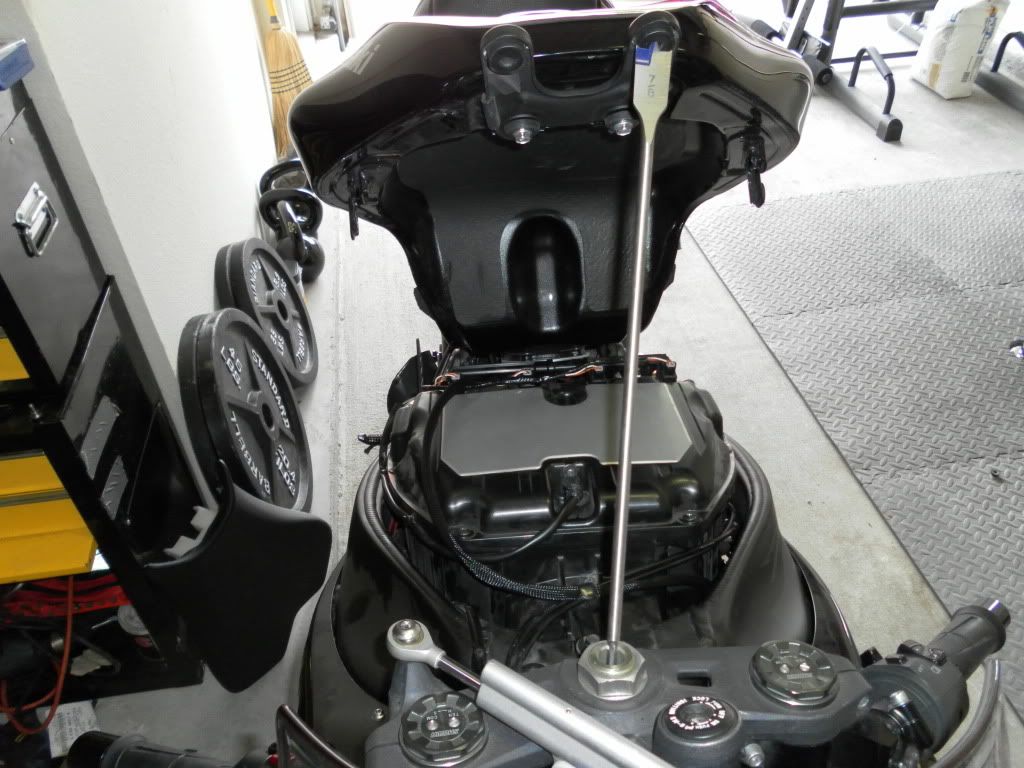 Remove the hose at the rear of the fuel rail.
You need to in order to get to the rear most screw on the air box.
You can see it's a split style clip that does not come all the way off the fitting.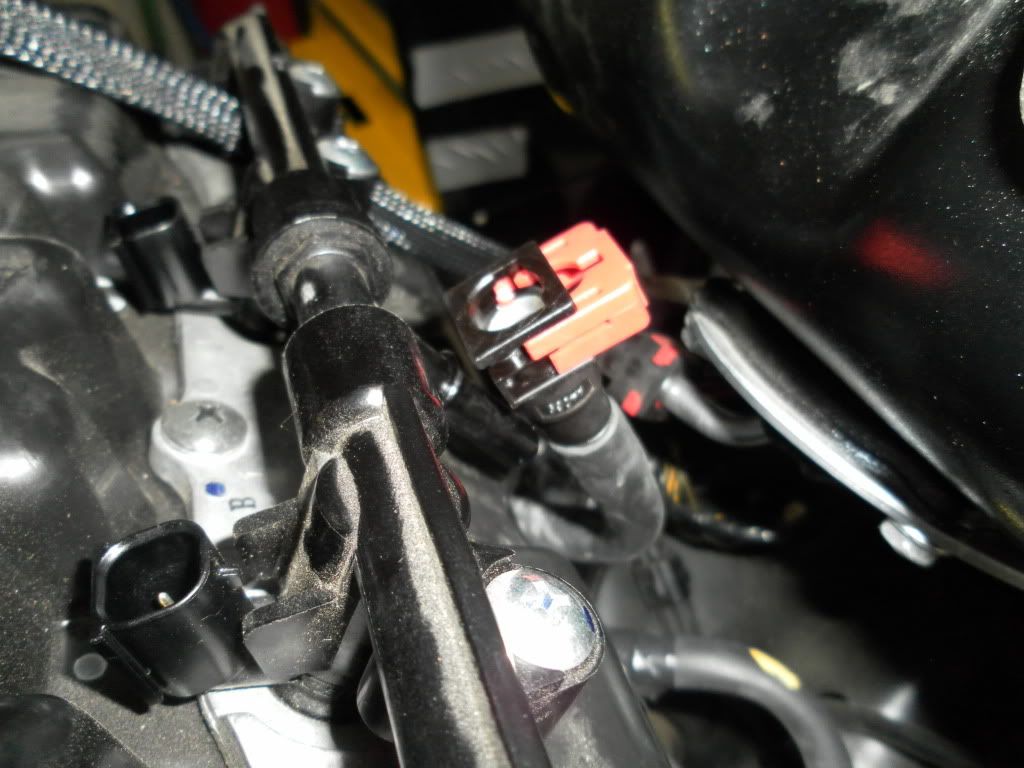 Remove the clip at the front of the air box and the 4 injector clips.
I don't have a pic of this step, but they're just clips…you should be able to figure it out.
If you can't, stop now and take your bike to the dealer.
Remove the screws on top of the air box. There are 8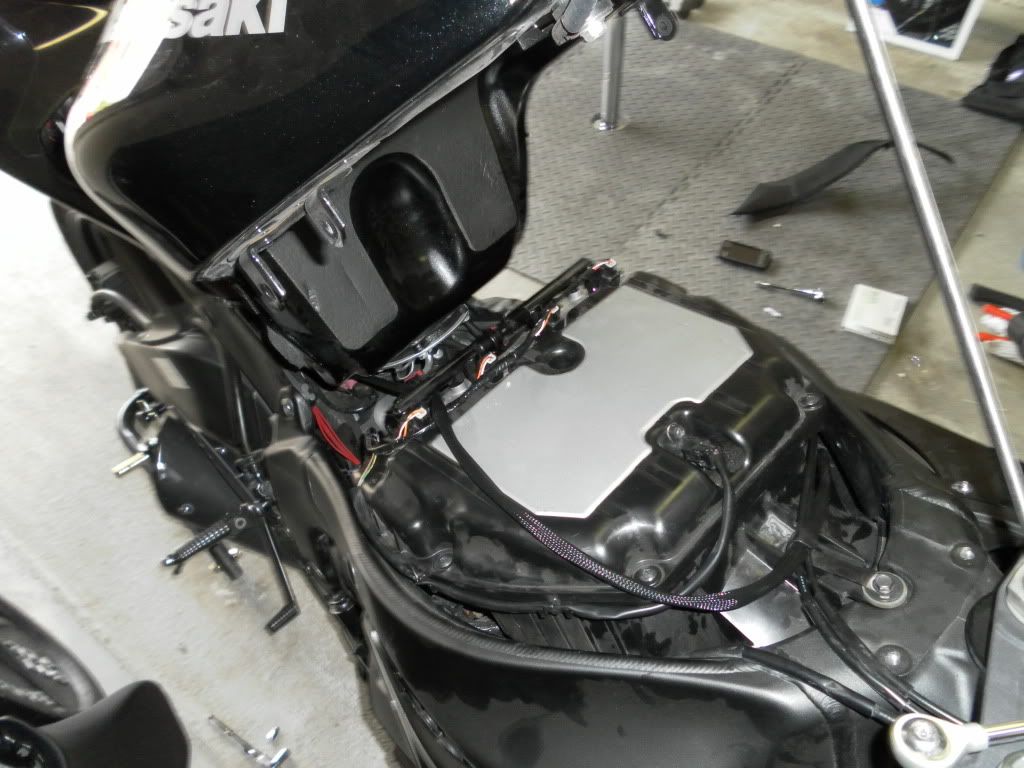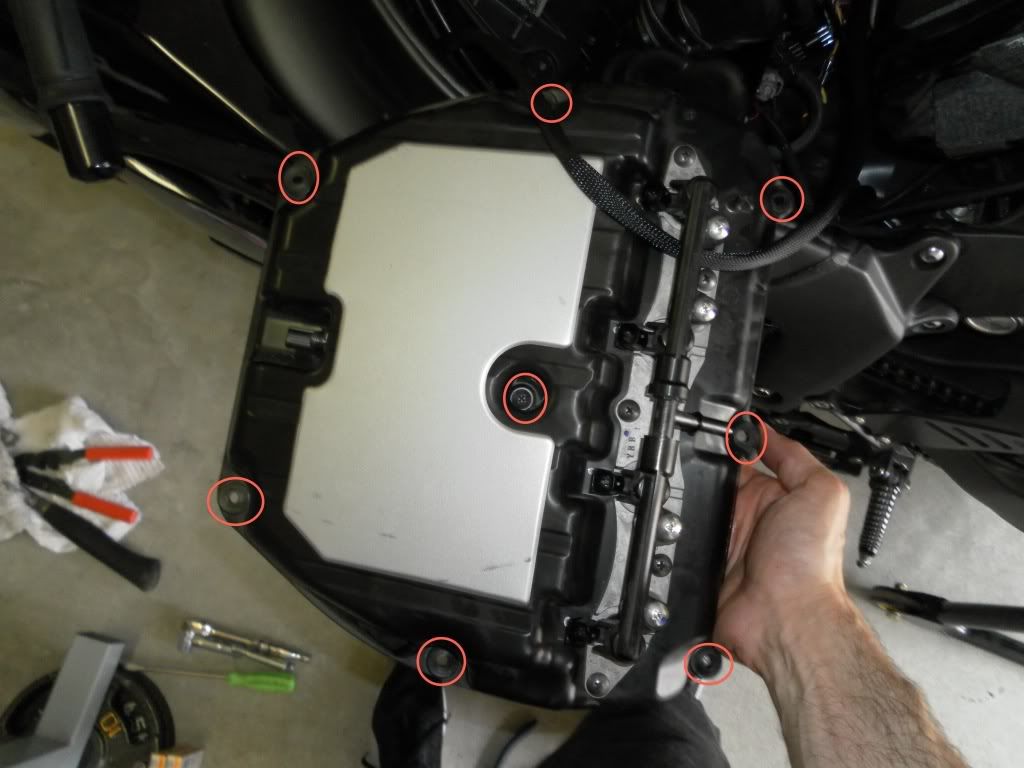 At this point the filter is exposed, lift it out and replace with the new one.
If that's all you are doing then reverse the steps to put it back together.
If you are doing plugs as well, then follow along....
Remove the 10mm bolt holding the front of the air box to the frame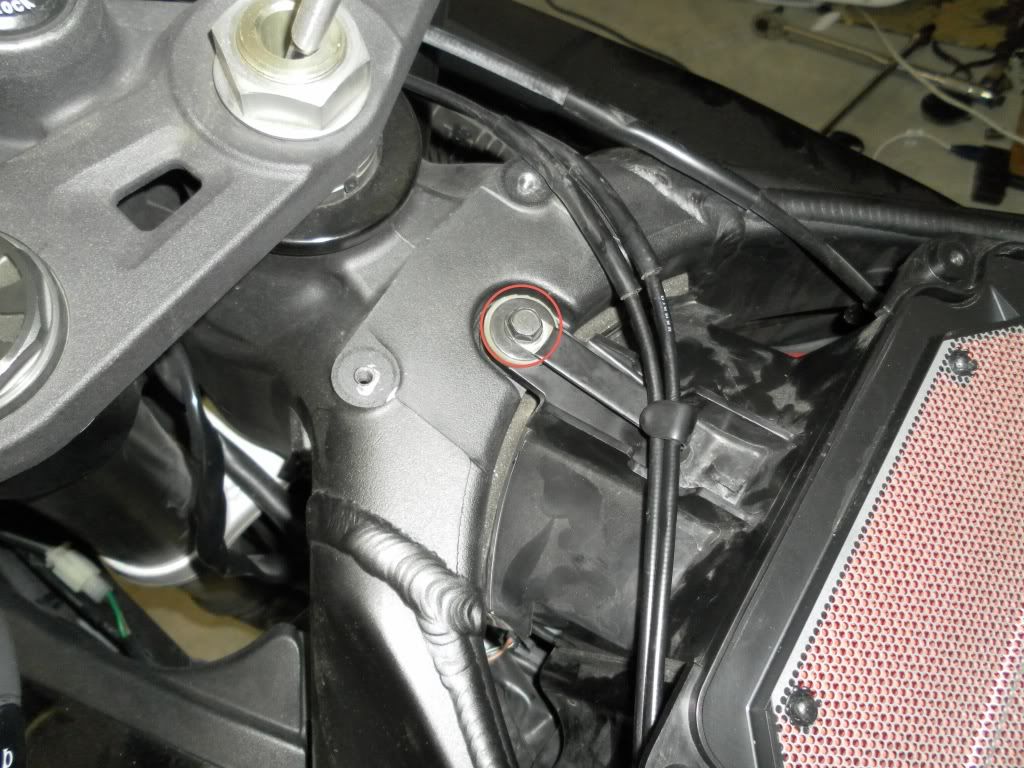 Remove the two hoses on the rear left corner of the air box.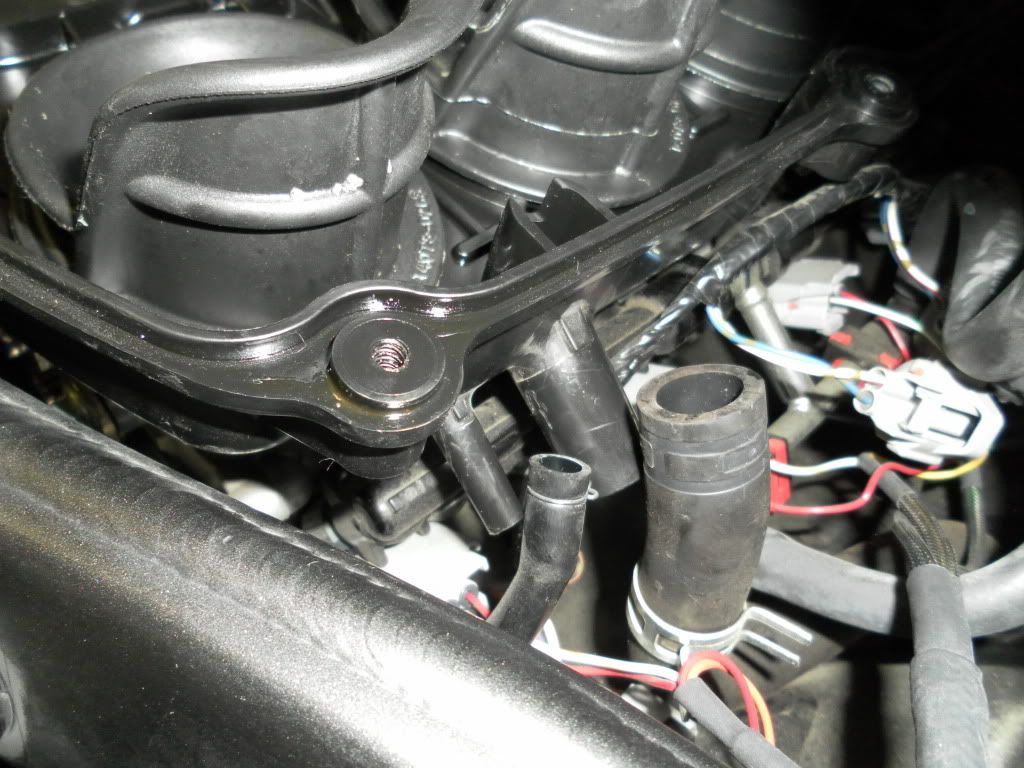 The next part is the tricky part.
The allen bolt pictured holds the air box to the top of the motor.
There's one on each side of the air box that you have to get.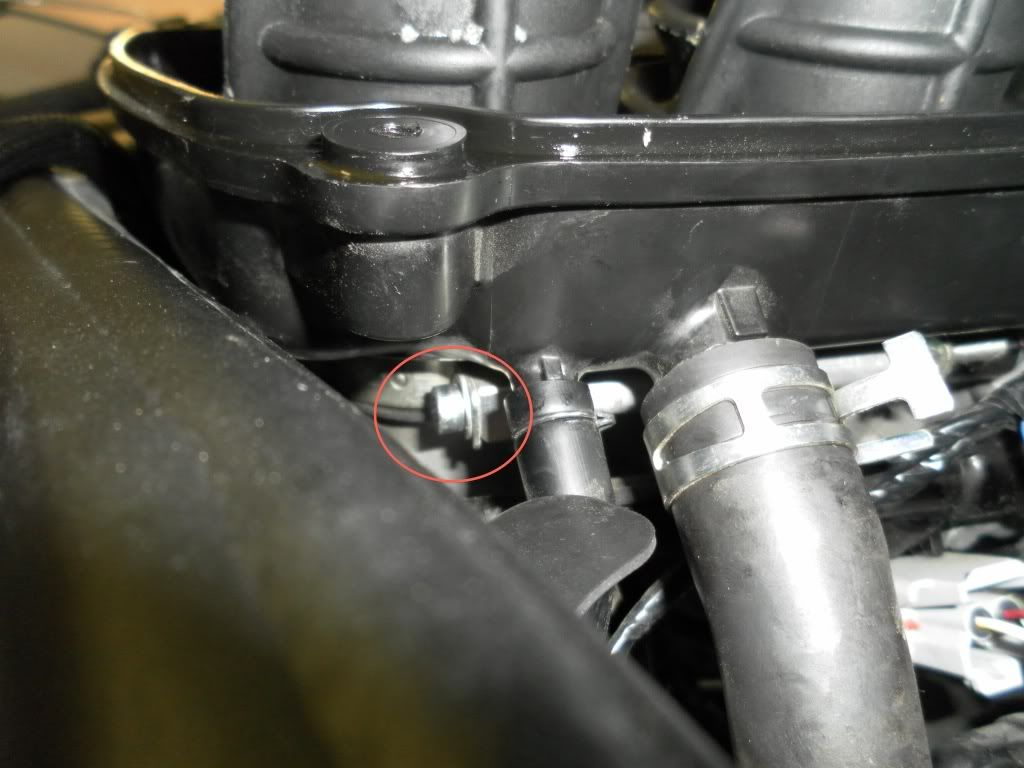 I used this tool with a T-15 star bit to get them...didn't have an allen bit small enough.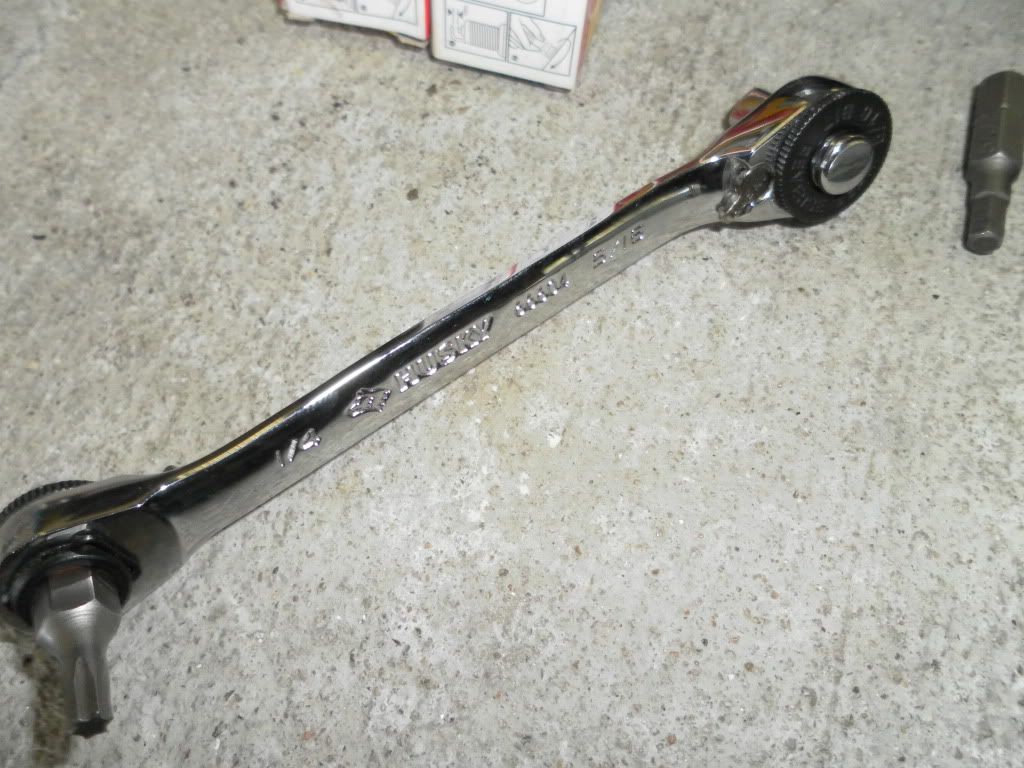 Here you can see the ratchet wedged between the frame and air box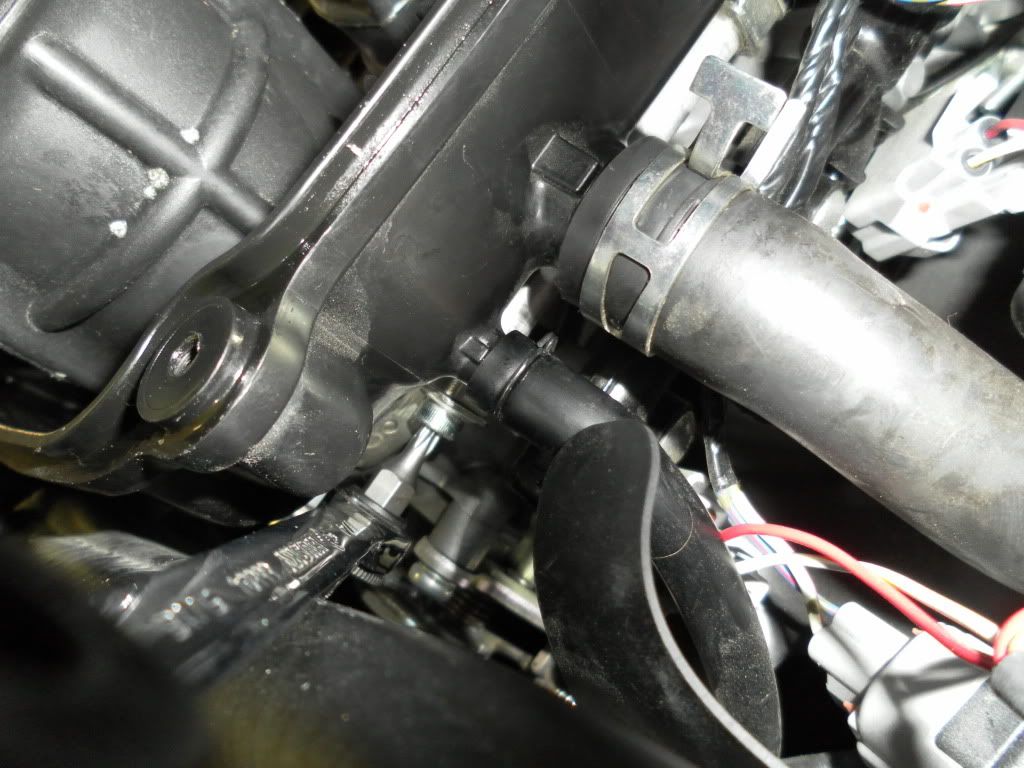 Once you have both sides loose you can work the air box base off the top of the motor.
There is a hose that runs off the bottom of the air box base, so don't try yanking it out.
You can see how I propped it up here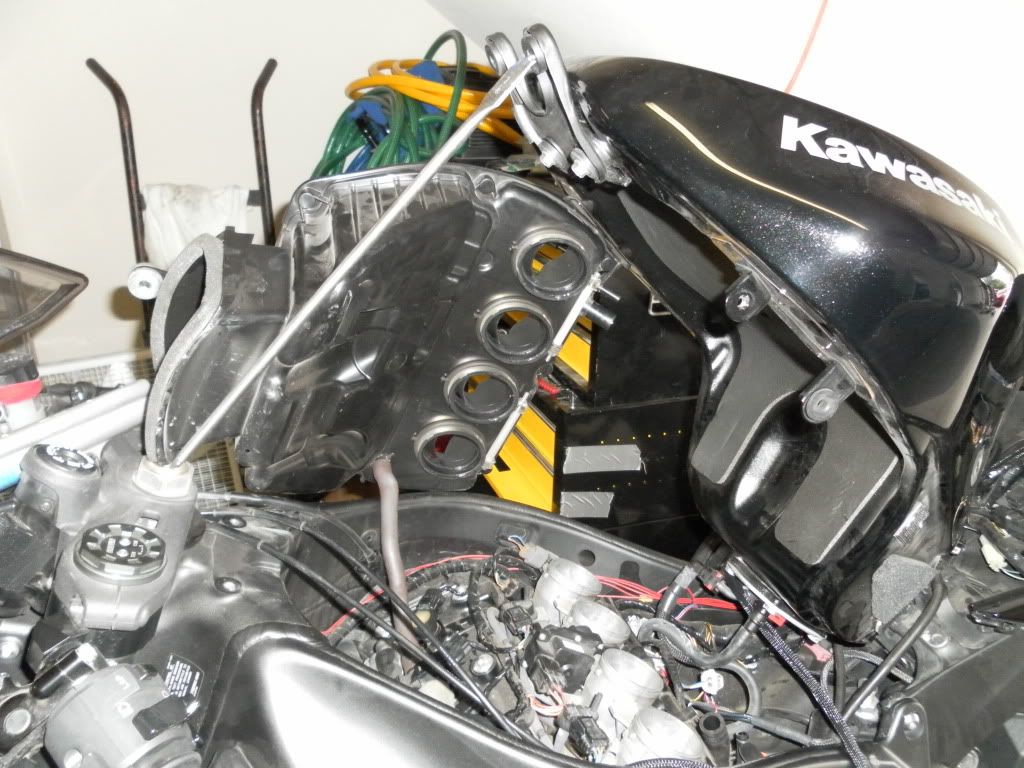 Pull this clip and flip the clean air crap up so you can get to the middle two coil paks
Use something to GENTLY work the coil pack up while you twist it left and right.
Don't try to muscle it and break a clip.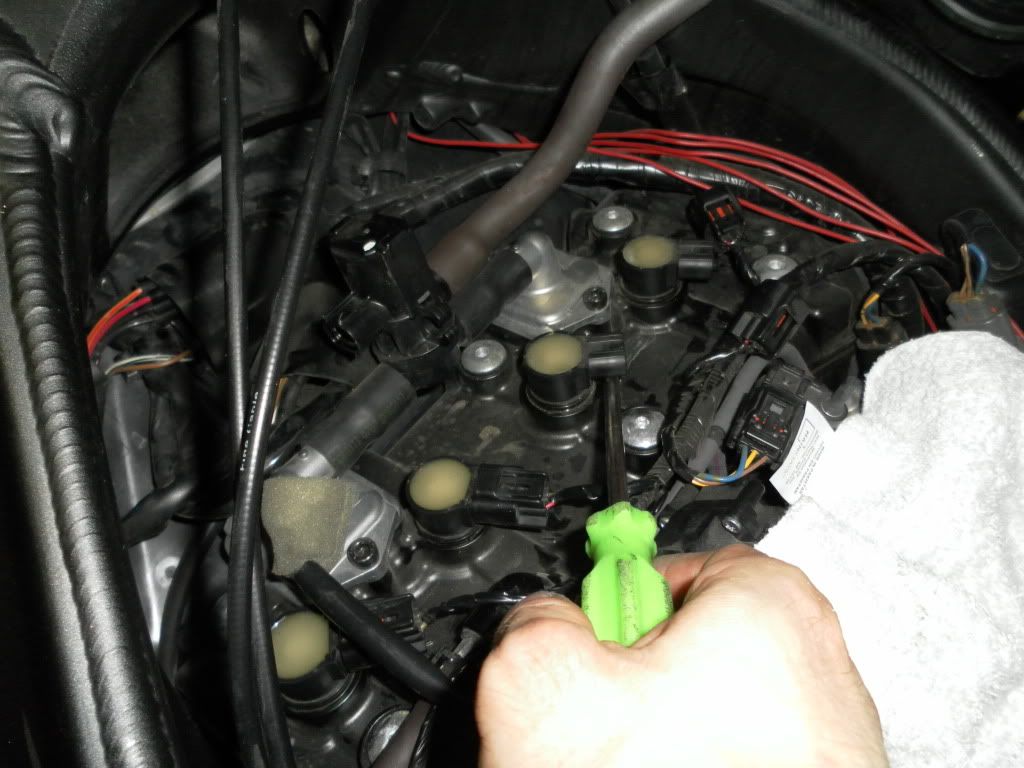 Reassembly is pretty much the reverse.
When you seat the base of the air box, make sure there is no gap between the stacks.
You can see what I mean here.