As promised: LED taillight strips + pics!
I liked the idea amad had of running taillight strips with LED's and thought I'd kick it up a notch *bam*. I was debating on making lens strips so the light would show up as a true strips of light, but there's not a lot of room to work with above the mud flap. Therefore there's strips of LED's sticking through...
Confused? Here's the mudflap with the LED's
The strips in the middle only come on when the brake switch is depressed. Otherwise only the outer strips are lit.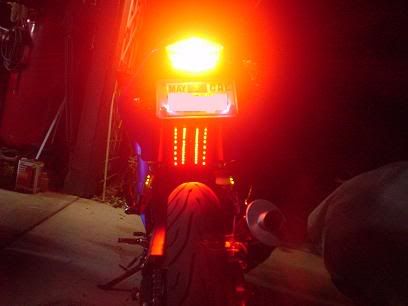 A little from the side: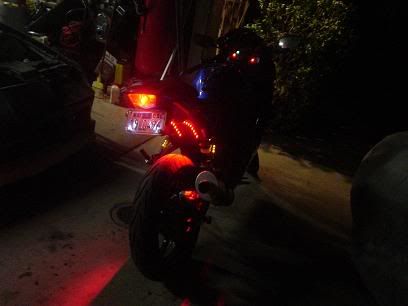 I think I'm just about done lighting up this bike (although I still have about 100 blue LED's kicking it
).