My father had a camera mount he had bought years ago, its actually designed to be mounted on a car window rolled down. Its pretty neat, and I decided to try to and mount it on my bike, well this is what I came up with: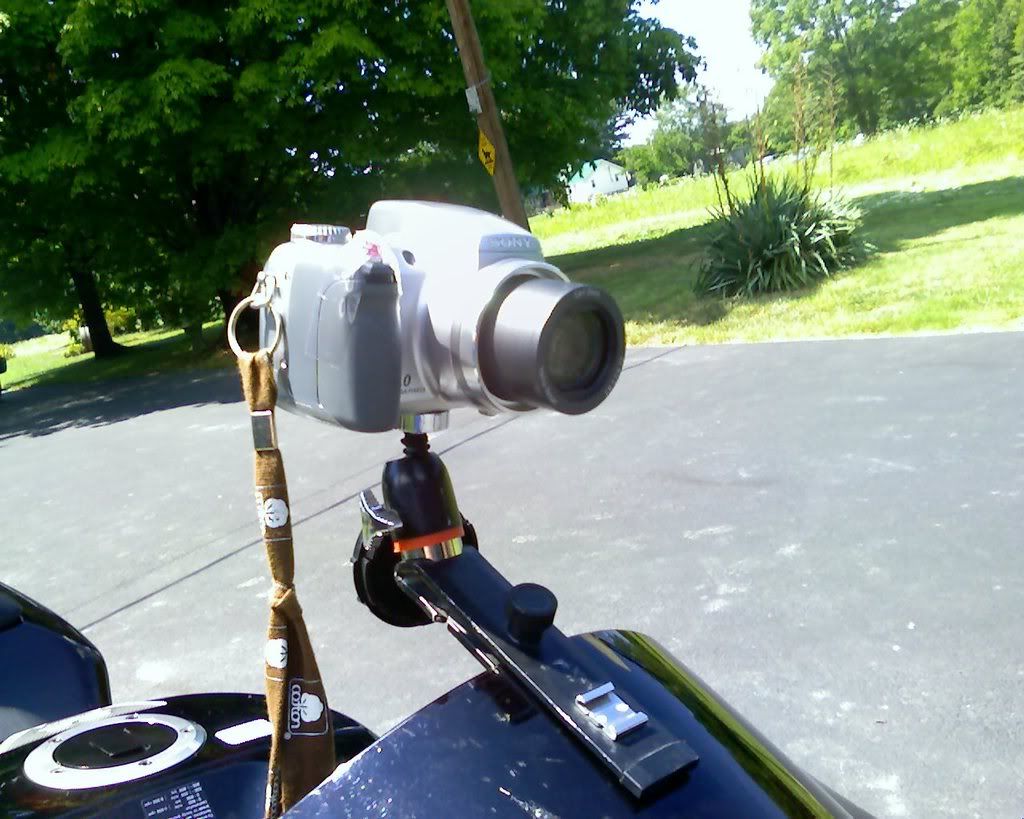 VIDEO:
http://videos.streetfire.net/video/....htm?ref=ae30da38-6e89-4cf5-b2e0-99d00005f6a8
Its a little shaky,but I think I can improve that. The cameras microphone pics up wayyy to much wind noise as well. Next time I think i'll try putting a piece of tape over the microphone.
Lemme know what you think, or if you have any tips!
Also in the video there is a few times where I am trying to do 2nd gear wheelies, I can get it up, but sometimes it falls on its face. what am i doing wrong?
Here are some pics I made while I was out as well!