Discussion Starter
·
#1
·
hi all,
so i just bought a used Rs-5 slip on exhaust and it came with the following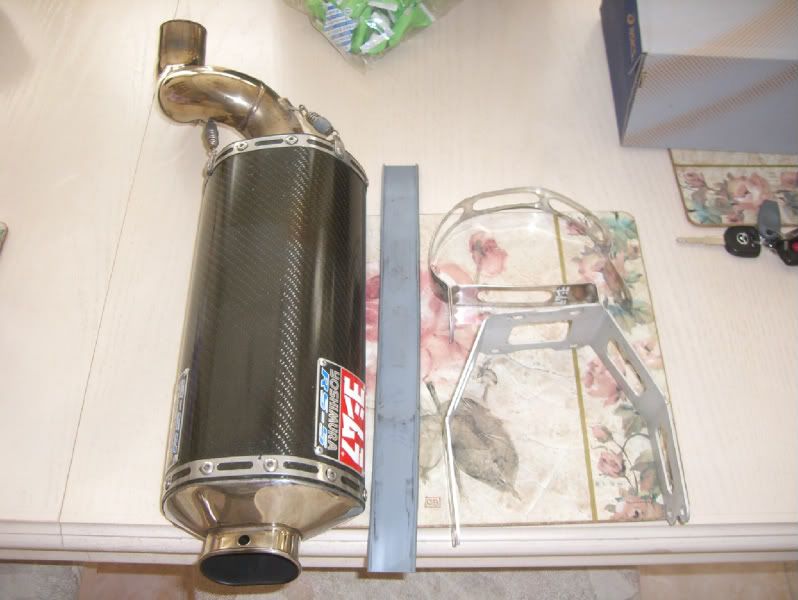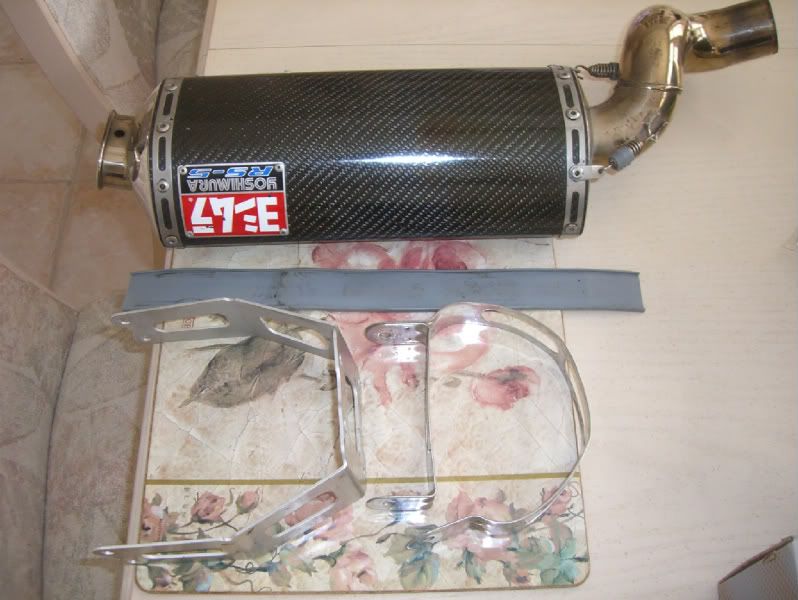 so theres no EVA bracket thing and no washers and stuff that came with it...
so after reviewing the install guide on the yoshimura website
http://www.yoshimura-rd.com/images/product/pdf/1462272.pdf
i figure that with no EVA stopper thing, the FI light will always be on...
is there a place where i can buy this EVA thing?
i've looked through the forums and i know there is a $2 "fix" however, i want to get an actual part (the $2 fix seemed to give a couple ppl problems)
also, AM I MISSING ANYTHING?
i know i am missing the nuts and bolts, and from the manual PDF i'm going to be getting
- (4) 6mm washers
- (2) 8mm flange nuts
- (4) 6mm button head bolt
and so i know i have the
- (1) exhaust
- (1) muffler clamp
- (1) rubber thing that goes under the muffler clamp
- (1) aluminum rear fender bracket (i don't know how to install this!!!)
any help would be awesome.
thanks!!!