DIY Brake Pedal Replacement
(Sorry about all the picture problems - had to go to photobucket to make it work)
Need to replace a brake pedal?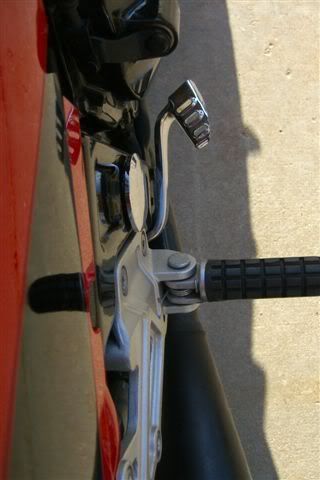 Once you've done this it's a piece of cake. But the first time you might want a couple of ideas. The "books" talk about taking the muffler off to replace the brake pedal but after doing it I think you can do it without removing the muffler once you know what to do.
What you will need:
New Brake Pedal (Kawasaki Part 43081-1226, $67.19 + S&H from CheapCycleParts.com)
6 mm hex key
10 mm combination wrench
Standard or long nose pliers
New cotter pin (maybe)
3 pennies
Grease (I used some hi-temp brake caliper grease I had since it is right above the muffler)
If you're going to take the muffler off you will need:
17 mm combination wrench
12 and 17 mm socket and drive
You aren't really going to be wrenching hard so I was able to do this on the side stand and not use the paddock stand. Just be careful that your torque is always going towards the stand not towards you.
It is easiest to remove the cotter key from the clevis pin while it is still mounted.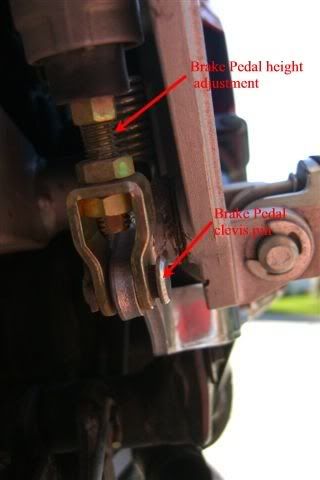 Remove the three 6mm bolts with the hex wrench from the mounting plate. Be careful to not bend the brake hose too sharply.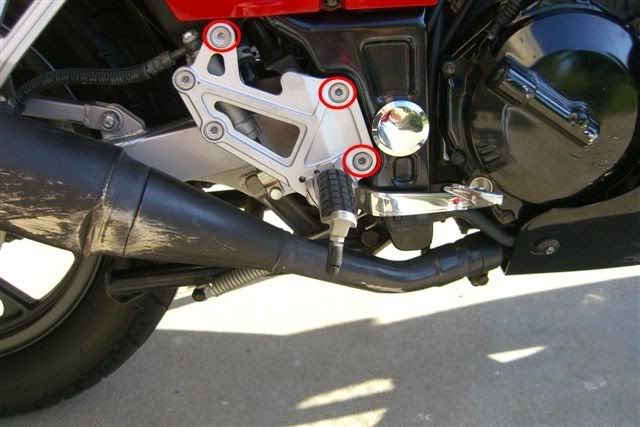 Depress the brake pedal and insert 3 pennies in the spring to hold it stretched out. It is then easy to unhook from the pin. The small spring for the brake switch comes right off.
Remove the retaining bolt and washer, pedal, second washer and clean the rod.
Put the second washer back on, apply new grease to the grove and put the new brake pedal, washer and retaining nut on the shaft. Reattach the springs and remove the pennies.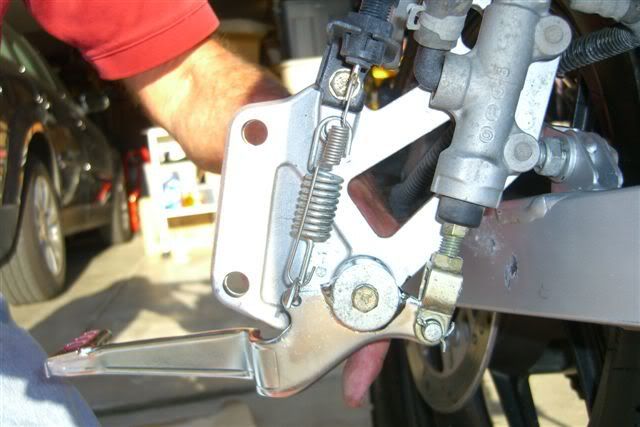 Reattach the mounting plate. Start with the upper left bolt first, then the other two then tighten all three. Be sure the brake switch wires and brake hose are not pinched.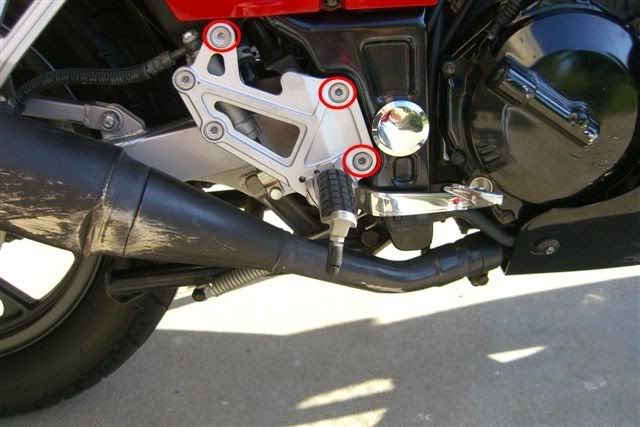 If you took the muffler off, be careful of the gasket. It's a $12.00 part.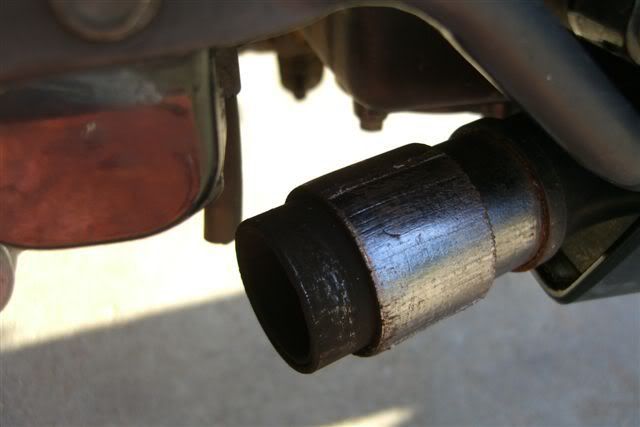 The book says the nominal height from the foot peg to the pedal is 40 mm. Adjust so it is comfortable for you and your foot naturally goes to it.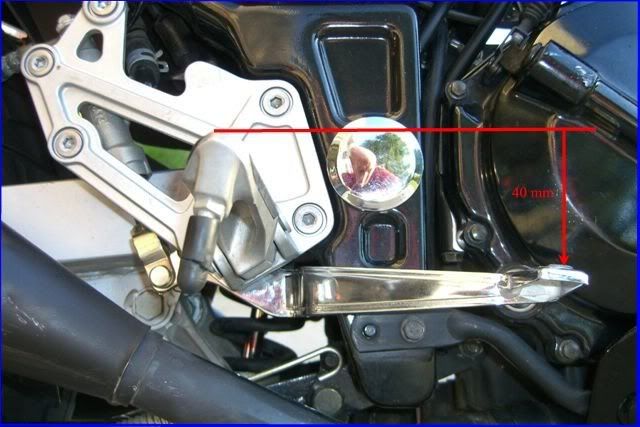 Check the brakes and brake light and you are good to go.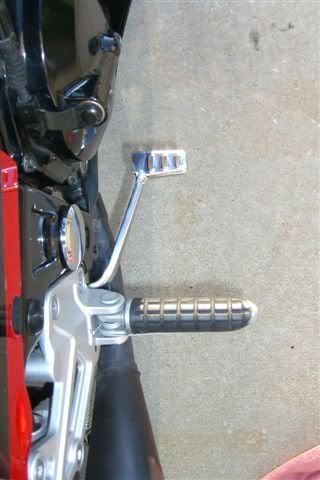 Ride safe and have fun.