Or the lazy way, if you don't approve. First of all, there are terrific guides already, they can be found here:
Kawasaki Ninja 650 Motorcycles
The PAIR valve and sub-throttle plate removal guides are the ones I used as reference material. I highly recommend you take a look, and use my little bit-o-info as an addendum.
Anyways, here goes:
1. Remove the tank! Did you look at the guides I mentioned, yet? Now is a good time to take a look... My 09, sold new in Florida, had the California evap hoses. So... be aware they might be there on yours, too. They are all but impossible to take off. I took one off (the one with no markings), then I put a big box next to my bike and put the tank on it, evap hoses still attached and all.
2. Pull the hose off the airbox access cover. Just one side, really. The one to the rear of the bike. Look at the hose. Look inside it... it needs to be plugged... what works well... Marbles! Really, get a glass marble. Walmart has them in the decor section. Look around near fake plants, they sell them to fill vases and such. Mine looked like this: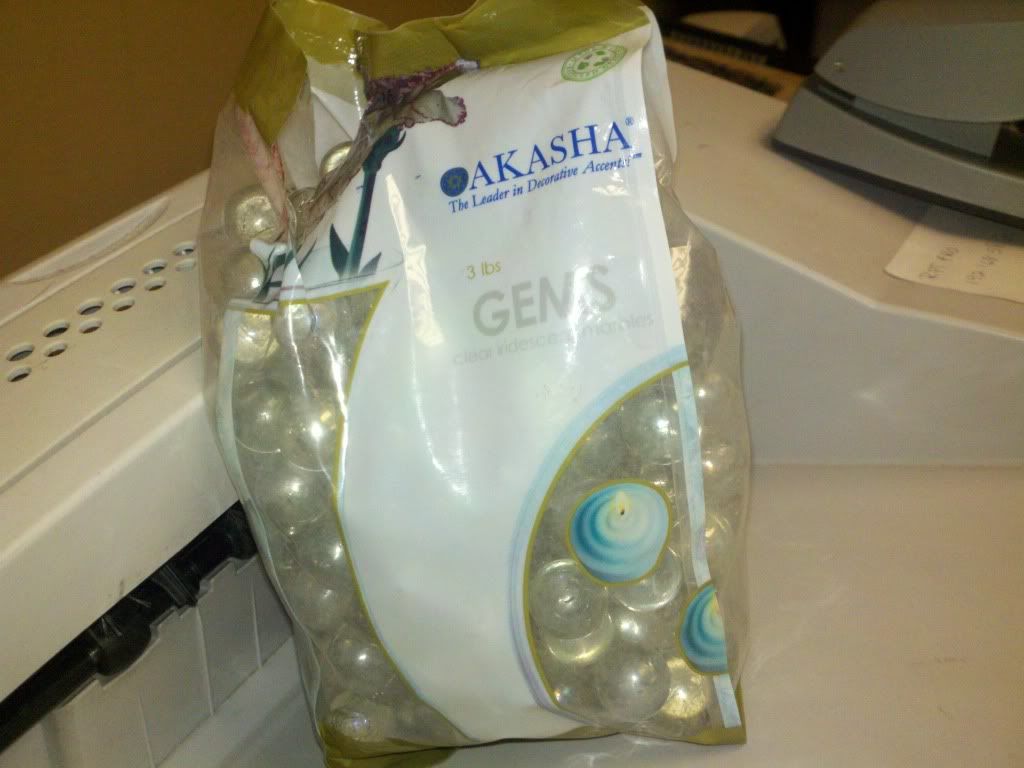 Basically, just jam it in the tube. Sounds a bit harsh, but that's the way she likes it. Like many things, this is accomplished easier with a bit of lube. I unscrewed the oil fill cap, rubbed a clean finger on it to get a very small amount of oil, and fingered the hole first. Easier that way, the marble slides right in there, and you can work it up a ways. Looks like a snake that just ate a mouse:
3. Now, if you want to de-snorkulate, you have a golden opportunity to do this fairly easily at this point. Remove the air filter (one screw) and slide it out. Remove the airbox access hatch (or whatever Kawi refers to it as) by taking out the four screws. DO NOT DROP ANY SCREWS IN THE AIRBOX!!!! Really, just don't.
4. Violate the airbox with your hand: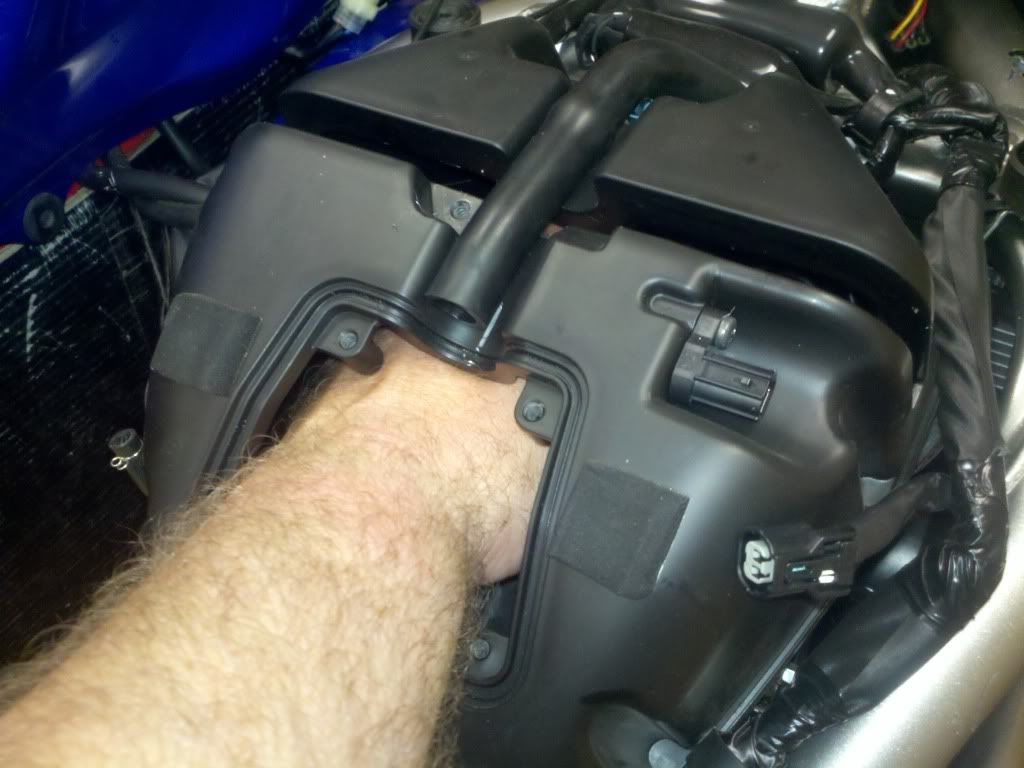 Pull out those pesky rubber baffles. You can reach around (heh, heh) the turn signal blobs and push them to help. Make sure you're pulling out the rubber baffles, and not breaking the hard velocity stacks over the throttle bodies. The rubber baffles are toward the front of the bike. Here's a shot halfway through: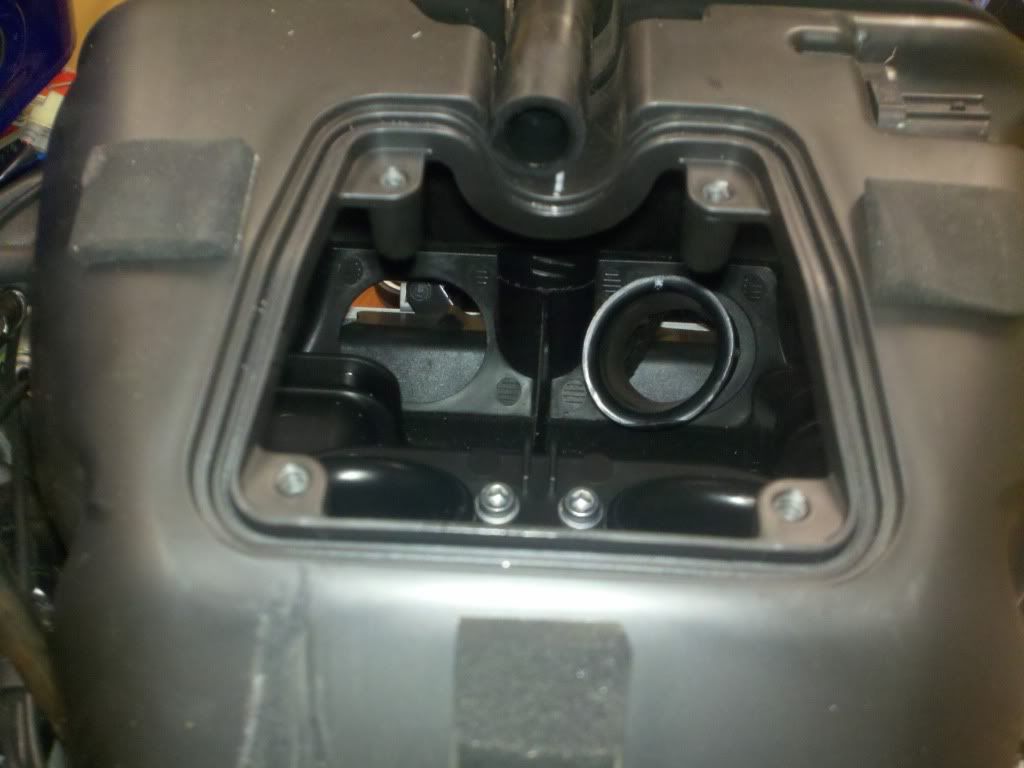 and here's what you get for your effort: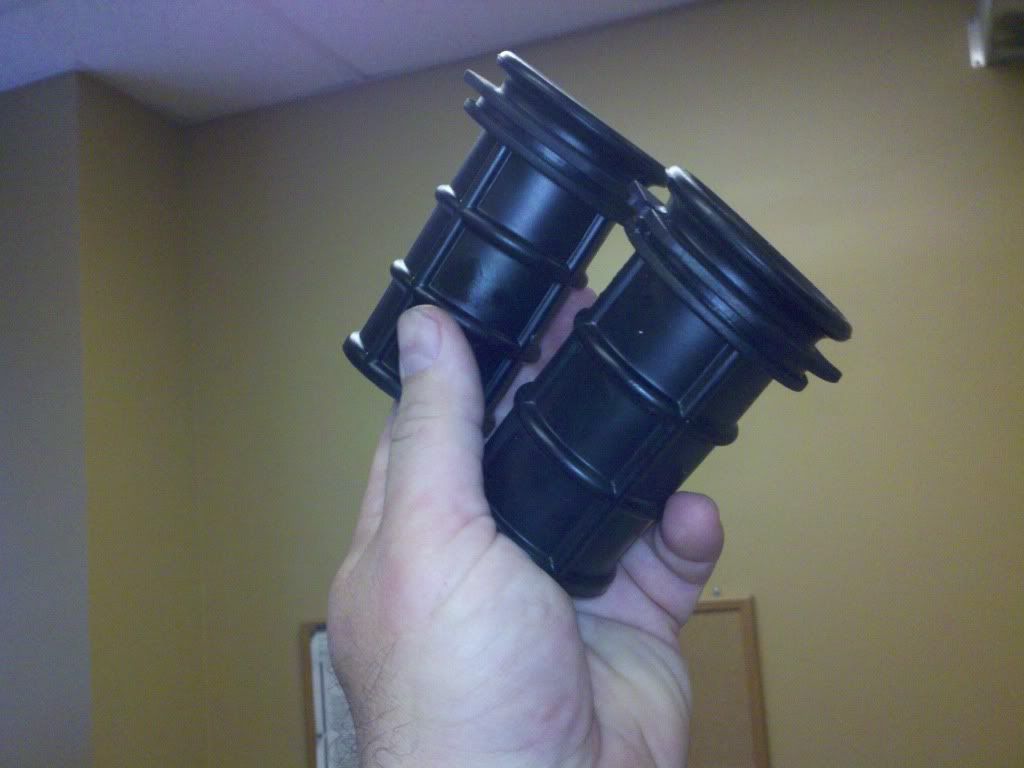 Mmmm... baffles....
5. Put it all back together: Make sure you put the airbox hatch and air filter back before re-installing the tank!
What's it all do:
1. The bike doesn't after-fire when I decelerate in gear. (No more popping.)
2. The bike has a nice growly intake sound (you either know what I mean, or you don't) when I open up the throttle. Eventually, the exhaust drowns it out, but it sounds very nice from 4-6k!
3. Your experience may very, but my bike was a bit choppy at cruising around 4-5k at partial throttle. Just a bit uneven in the power delivery, it was more pronounced after I installed the slip on exhaust. It seems to be mostly gone, now. Unexpected benefit, but I'll take it!
4. More power? Maybe. My butt dyno reports very similar power under full throttle as before the de-snork... and before the slip on. Odds are, there is a small, but measurable increase, but it's not huge. If there is any, it's likely in the 4-8k range, where the bike pulls pretty well anyway.
I expected less noise on decel, and more under acceleration, and that's what I got! Win!