Today on a ride, I took Skeeter with me. She is a 6 year old Khaki Campbell.
She rides on the bike in a box that attaches magnetically to the gas tank. For the most part shes calm and stays in it, but once in a while she'll see something that makes her excited to jump out and go after it, not a good thing at 70mph! Skeeter likes attention, and likes to honk at people when we're stopped at traffic lights to get herself noticed.
So as a reward for not trying to commit suicide she got some playtime on the beach today, too.
Here is a few shots of she and my 250 on Palafox Pier in downtown Pensacola: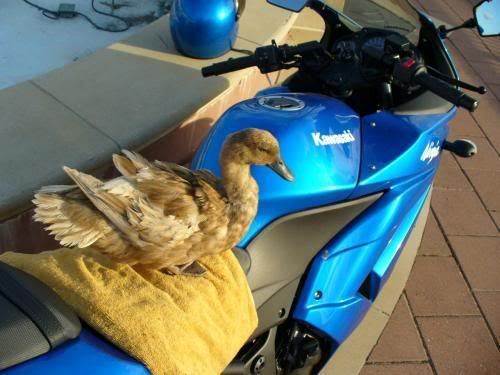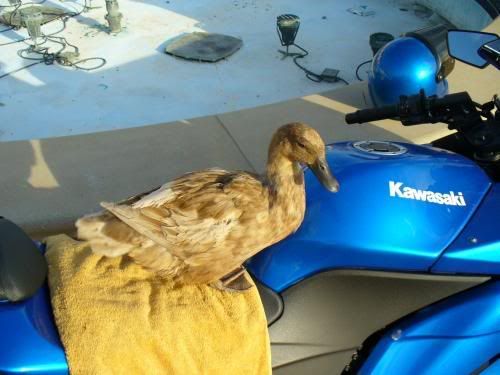 Here is Skeeter doing her impression of Indian Larry! (R.I.P. Larry!)
Or you could say Rose on the Titanic... depends on your company.