Discussion Starter
•
#1
•
So I crashed my fighter last Sunday (9/15) during a rather casual group ride. Weather was awesome and everything. Long story short I collided with an SUV coming off of an on ramp (planned to do a clover leaf). Everything happened pretty fast but I don't know that I crossed over the line or what (I think they were slowing to merge over in my lane) but I hit their right rear quarter panel and wiped out. I tumbled a few times before coming to rest on my back. I tried to stand up and get out of the road but immediately collapsed again in pain, but I got back up and hobbled out of traffic. I was only going maybe 30 mph when we collided, but apparently that was enough to fracture two ribs, bruise a lung, and bruise the F out of my hip (all on the left). My Icon Varient saved my head (nice crack in the back), my jacket saved my skin, gloves saved my hands, and race boots saved my feet and ankles. Imwas rushed to the trauma center and spent a night in the hospital for observation. I left the next day around noon.
I'm still out of work at least another week to heal. My bike was declared a total loss ($5000 in damage, value estimated at $4000), but I'm going to keep her and get a new Variant helmet. Waiting to get a call today to see what it'll cost me to keep my bike. They were gonna give me $3700 after my deductible, which I kindly refused, so they said they needed to call a junk yard to get me an estimate on what they'll give me to keep it. I'm hoping for a good chunk though.
Moral of the story: wear your gear at all times. ATGATT and all that jazz. I'm in some pain still even on my meds, especially when I twist, bend, etc, but I'd be miserable if I had to deal with road rash too. Too bad insurance only covers the helmet since legally it's required here. I'm sure I'll have enough money left over to replace my boots and jacket, and hopefully I can find a replacement Variant on a good sale, too.
Pic time.
Gear. I hope I can find another jacket like this one. Boots are scuffed, but not terrible. Gloves have one mark on one knuckle, so they're going to be used again.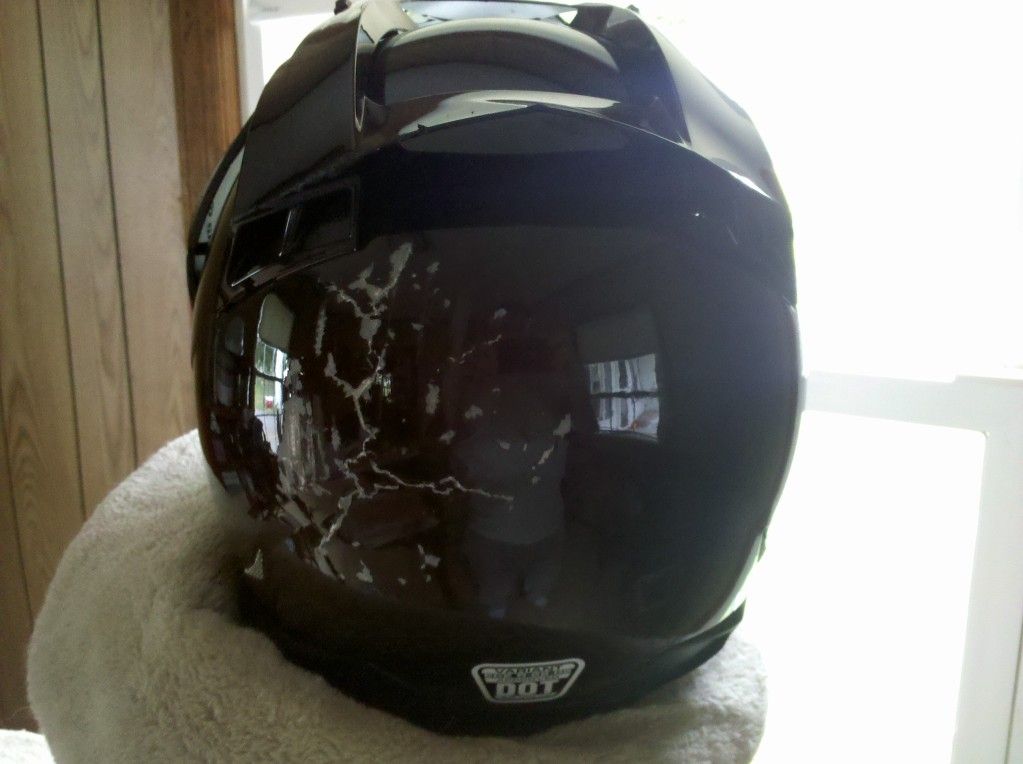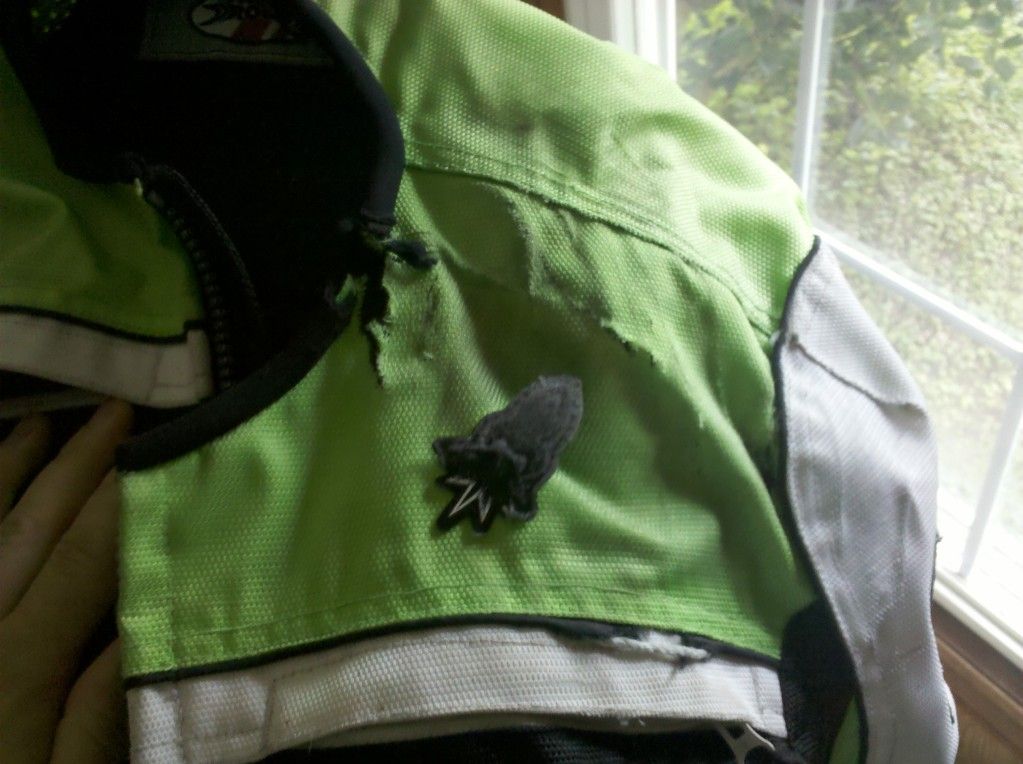 Bike. My buddy push started it and rode it to a nearby friend's place. It won't take much to get her right again. Thank god I don't have fucking fairings to worry about. Ha ha.
Still won't start, so I gotta look into it when I get it back to my house. Needs new handlebars (protected the tank from damage, which is nice), new bolt for the rear sets, and repaint my tail. Headlight was scuffed as was the stator cover. Easy fixings. Nothing major broken.