COMPLETE BIKE IS SOLD
I am thinking about parting out my 2006 Kawasaki Ninja 636. Only 950 original miles on it! I bought it to track it, but have a few other projects I'd like to finish so this will go first!
Mods:
Leo Vince Titanium pipe
servo fix
Vortex adjustable rearsets w/GP shift
painted armor bodies bodywork w/fasteners
Frame and bar-end sliders, swingarm spools/sliders
New factory ram air
new factory fairingstay
new battery
All aftermarket parts have pretty much no miles on them.
the bike was lowsided in 2006 and salvaged. I bought it with a salvage rebuildable title, and have all the paperwork to have it registered/inspected.
Not pictured but available: headlight, (beat up but still functioned before I took it off) and l.e.d. taillight with integrated turn signals
Tank is off a clean bike, has one tiny dent in it.
Damage from the lowside was very minor. brake lever and mount have a touch of rash
Gauge cluster is not original (original did not come with the bike). has 3k on cluster, crack in the lens
there is a small ding on the left side of the frame near the tank from a stone on the lowside. no structural damage whatsoever. I bought the bike from ROMAN (black76gt) who assured the frame was straight, and it is.
I have the servo fix, which will be included with the Leo Vince Titanium Pipe
Original battlax tires are on the bike, rims are nice and clean, no rash.
Have a set of supercorsas with 1 heat cycle on them. also have a stator cover that's cosmetically better (one on there is fine, just scratched up a bit)
Runs great, tracks straight, no hiccups. zero problems whatsoever.
The thing literally has 950 miles and it looks/runs/handles/brakes just like you'd expect from a bike with 950 miles.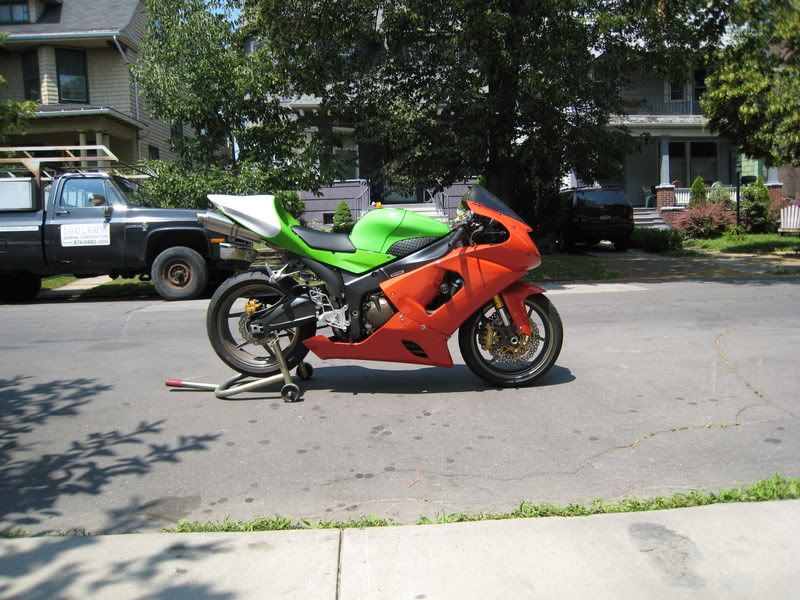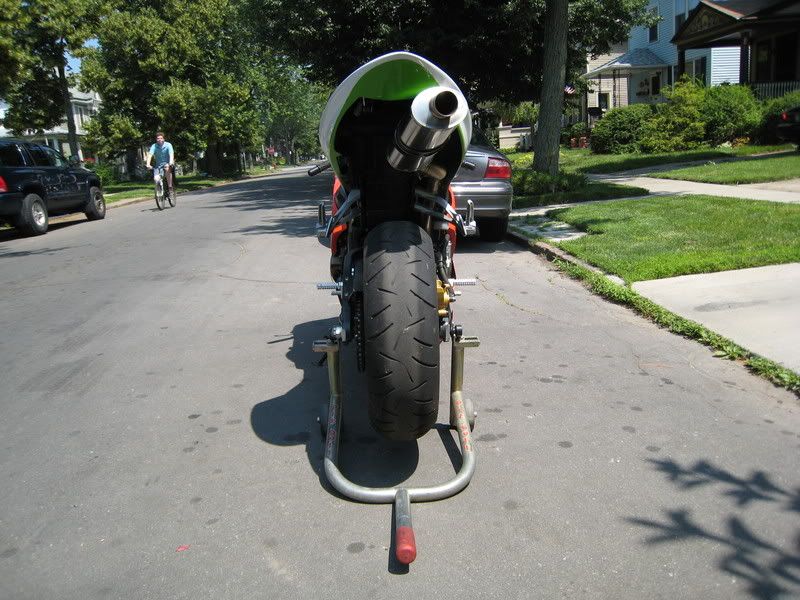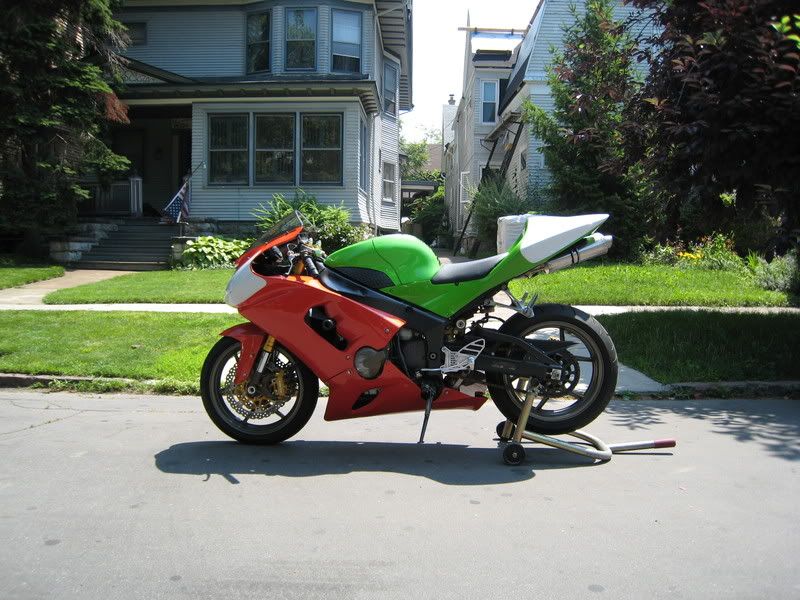 showing the minute damage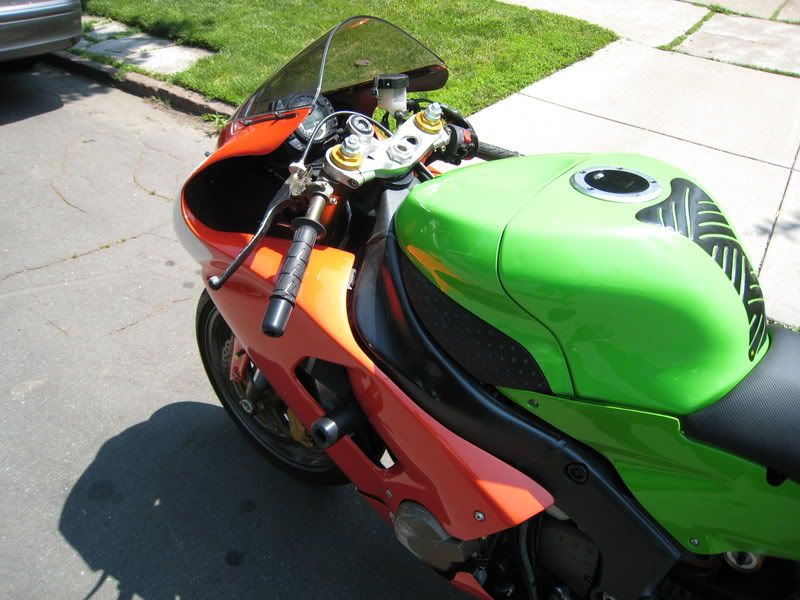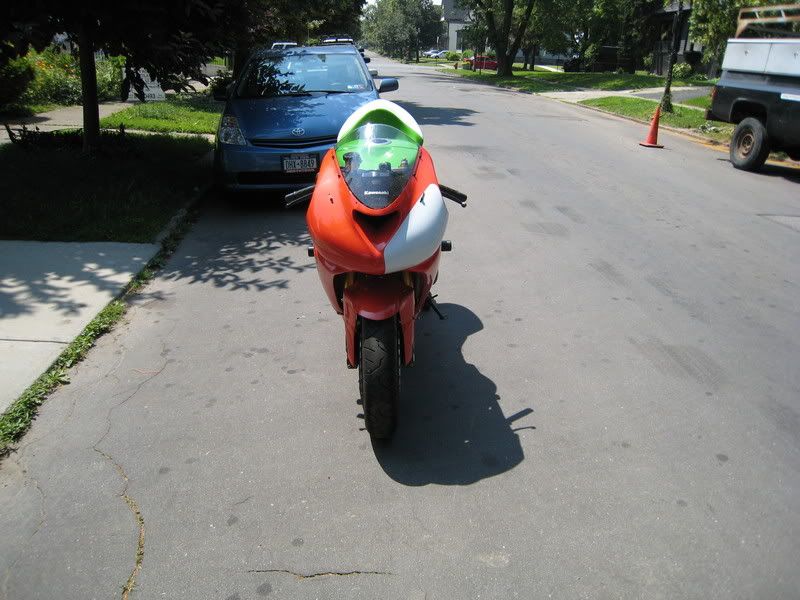 Bike is located in Buffalo, NY
PM me!!!!!!!!!!!!
here's a quick pricing list. Prices are pretty firm and do not include shipping
Frame 1600 w/rebuildable title (straight frame, all paperwork included)
Motor 950 complete (remember it only has 950 miles and runs perfect!)
Race glass $500
wiring harness-75
ecu 125
Wheels 450 with rotors and battlax tires
Frame sliders, bar end sliders, swingarm spools/sliders 110 for all
Clip ons 50 for the right 40 for the left (few nicks on the left one)
Tank $250 (has tiny ding to the left of the
Cleaner stator cover (pictured) 75
Forks 300 (little rash on top left still fine, nice and straight)
Leo Vince $390 with servo fix
Ram air brand new 80
l.e.d. taillingt $40
Subframe 150
Swingarm 100
rear brake caliper,line,master,res-60
front brake calipers,lines,master,res-120
lower triple-100
upper triple-60
ignition w/key -120
front seat-50
headlight 125 lens is fine but housing has some cracks
rear shock 100
pirelli supercorsas with 1 heat cycle $140
passenger footpegs w/ brackets $30 each side