Discussion Starter
·
#1
·
Ok, here's what i've got. Bought and paid for 1989 Kawi Ninja ZX-7. First year made. Used, not working (carb / cylinder issues) some roadrash from multipul previous owners. 70,583 klicks on it. Paid $750 canadian, then took it to a guy who also works at a dealership and fixed it for $200. Pretty reasonable and now runs great. Repairing fibreglass myself with uncle's help as he used to be a body man. $950 paid overall.
Here's my question: Good buy or not??
Pics: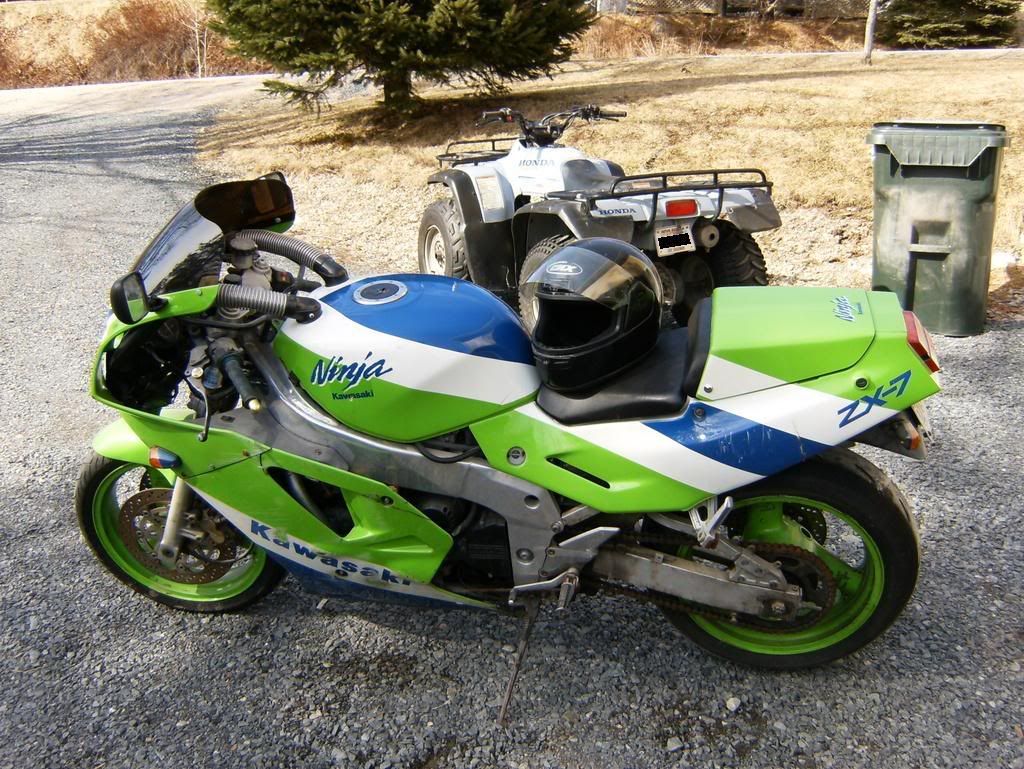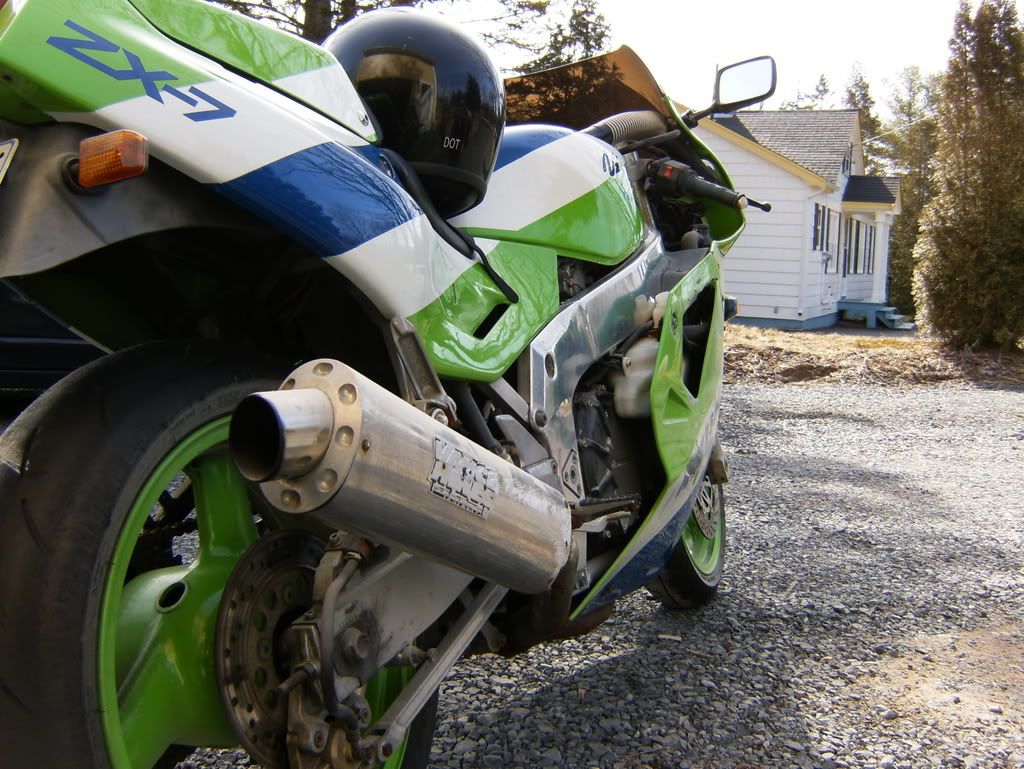 EDIT: Shit! as soon a I posted it hit me to post in the ZX-7 forum... Mods please move!!