Here is my 2005 Ninja 500r.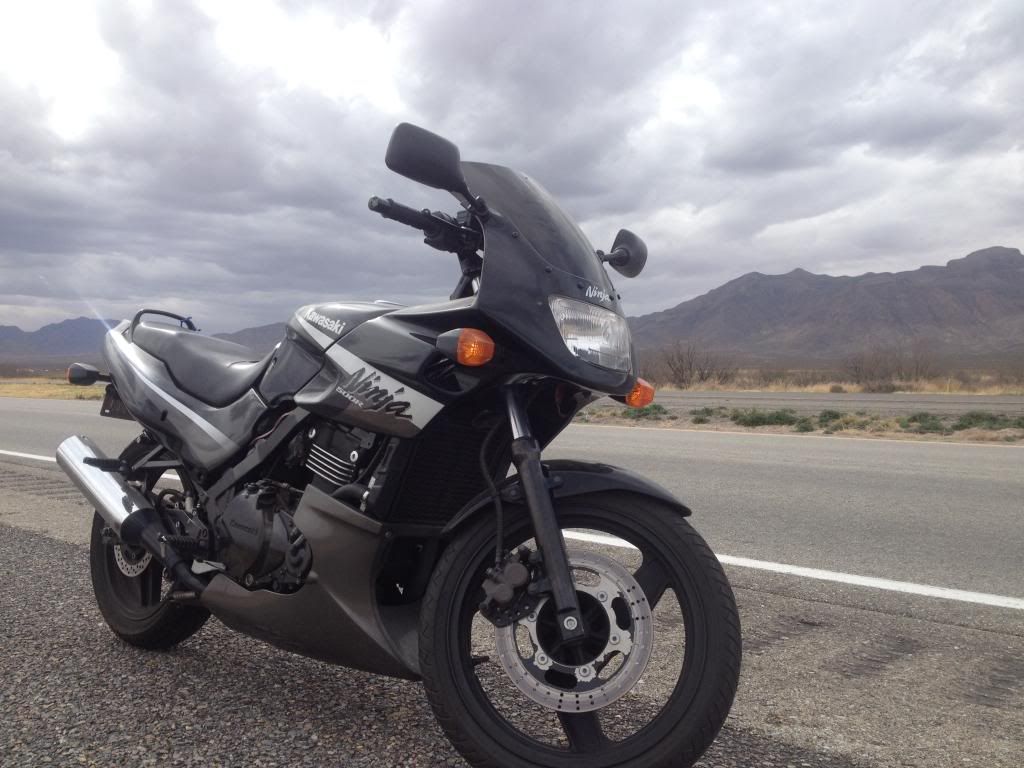 I've been having some trouble with it. It is my daily driver to class and was wondering if anyone can help with my two problems
1) I recently changed the front brakes and up front there is grinding/ scooping noise about once a rotation. I don't believe it has anything to do with the rotor because if it was wouldn't it shake while braking? It's been about 3 weeks so they should be bedded right?
2) Also there is a grinding in the back when I brake. I believe I need new brakes in the back and found some pads online for cheap. However I cannot get this bolt off for the life of me. I can get the top one off just fine but the bottom is stuck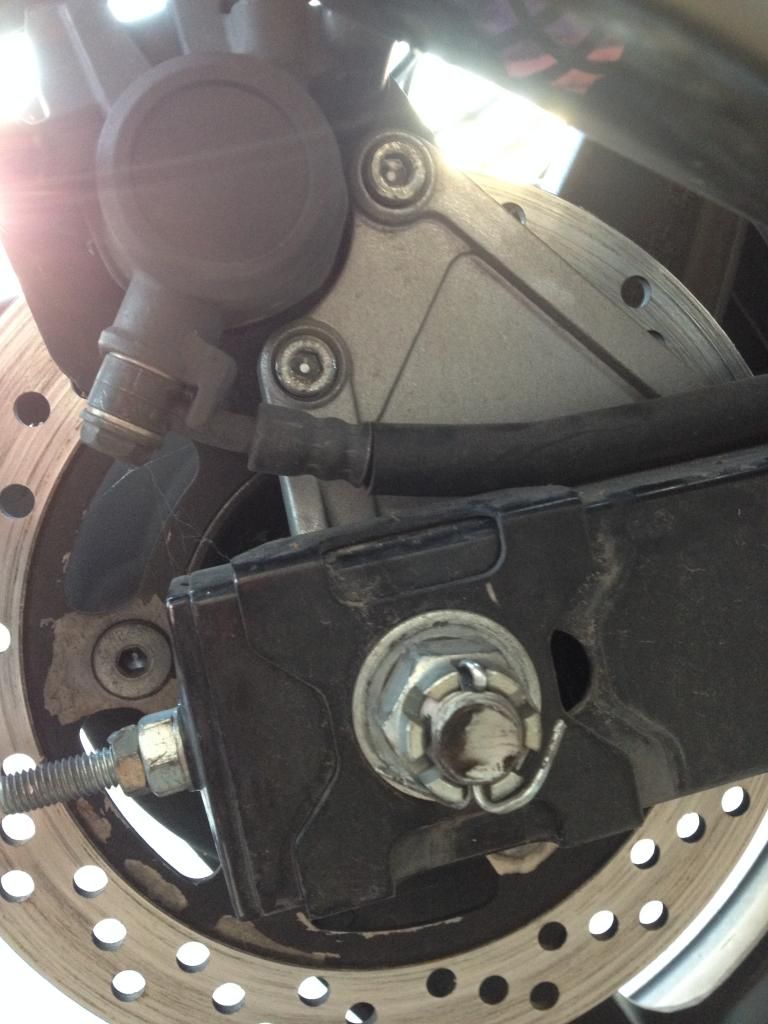 I even twisted my hex key trying to get it off
Have any ideas how to get it off? I wish I could use a socket wrench. I called the local motorcycle shop and they quoted me $100 for changing it
so taking it somewhere is not really an option when I can do it for less than $15
Any help would be great! Thanks!