Discussion Starter
•
#1
•
Hey Everyone!
I'm a complete noob when it comes to bikes, but I've been into cars since I was old enough to walk. I'm 21 years old and hadn't ever ridden a bike until about 2 months ago when my friend let me take his '07 Hyosung GT250r for a spin. 5 miles later, I was hooked.
I searched Craigslist for over a month and inquired about numerous bikes. Finally, I found a '08 Ninja 250r in "don't hit me/hello officer green." I took a motorcycle-inclined friend with me and bought it.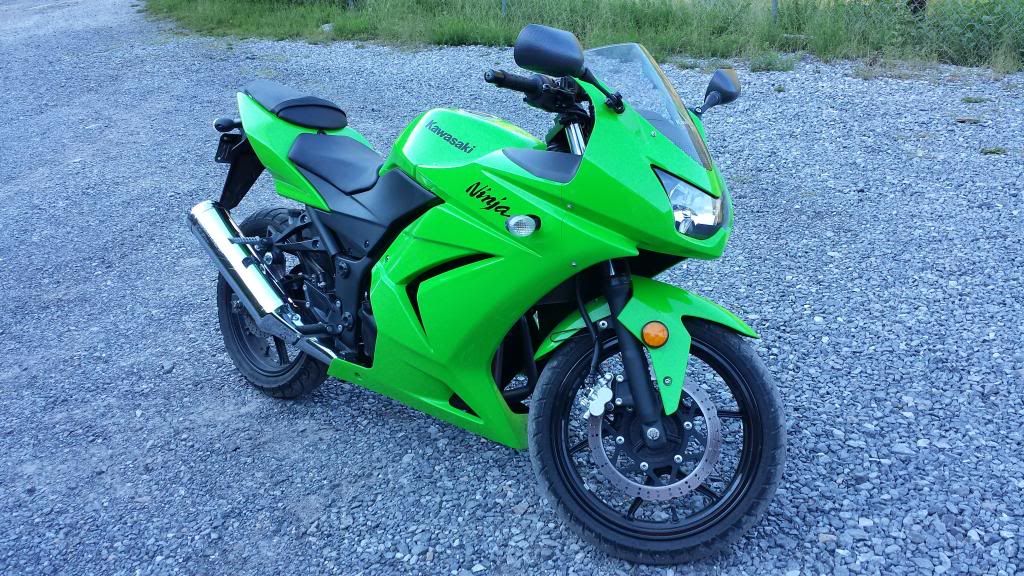 It's unmodified, has 6k miles, and cost me $2,200. I think it was a good price for both the seller and myself.
On the way back from Bristol, TN. About 15 minutes after the purchase.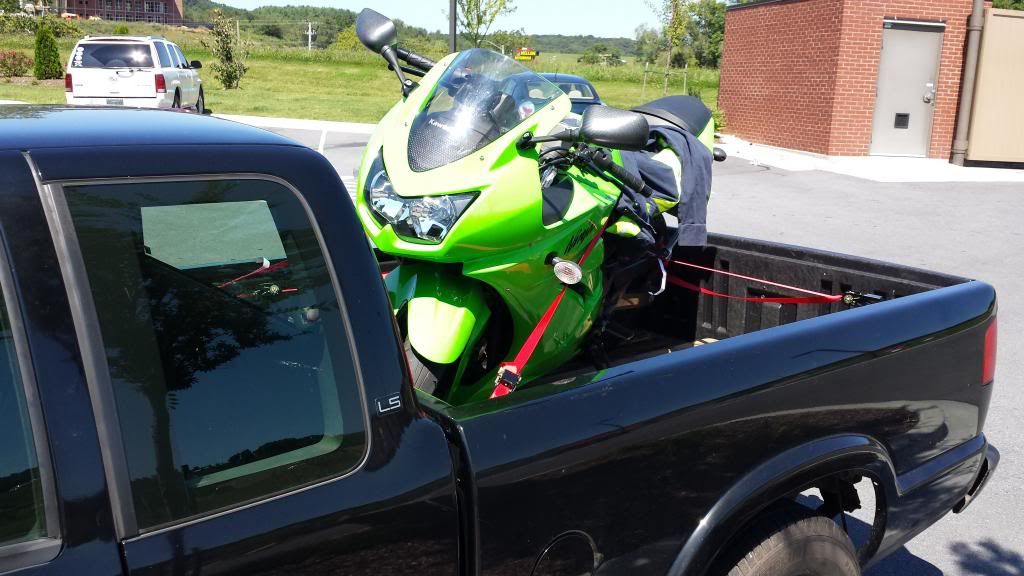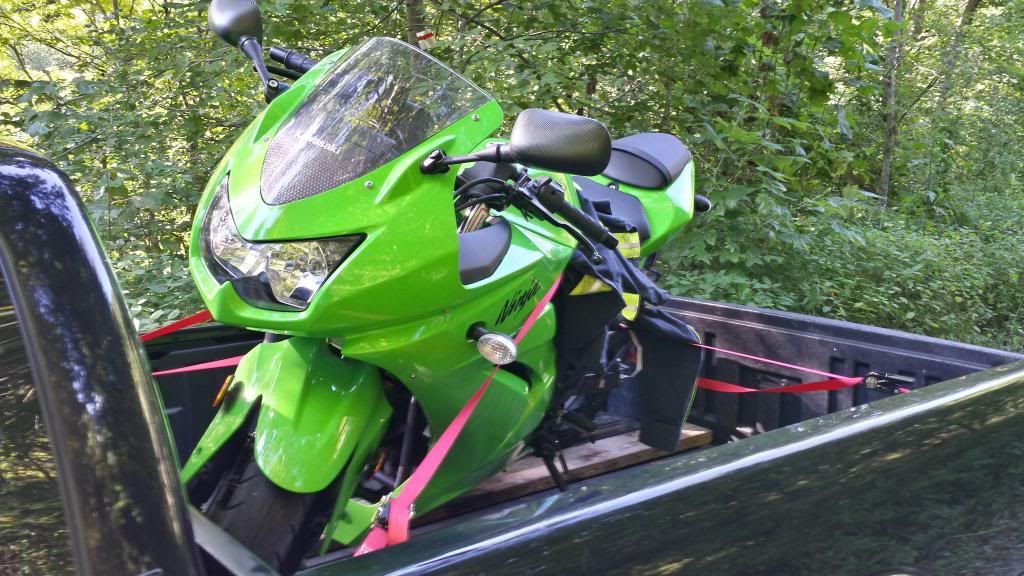 Day 2 of owning it.
Taco Bell run. First ride ever! (First one farther than 2 miles from the house, anyway.) Rode about 90-100 miles that day.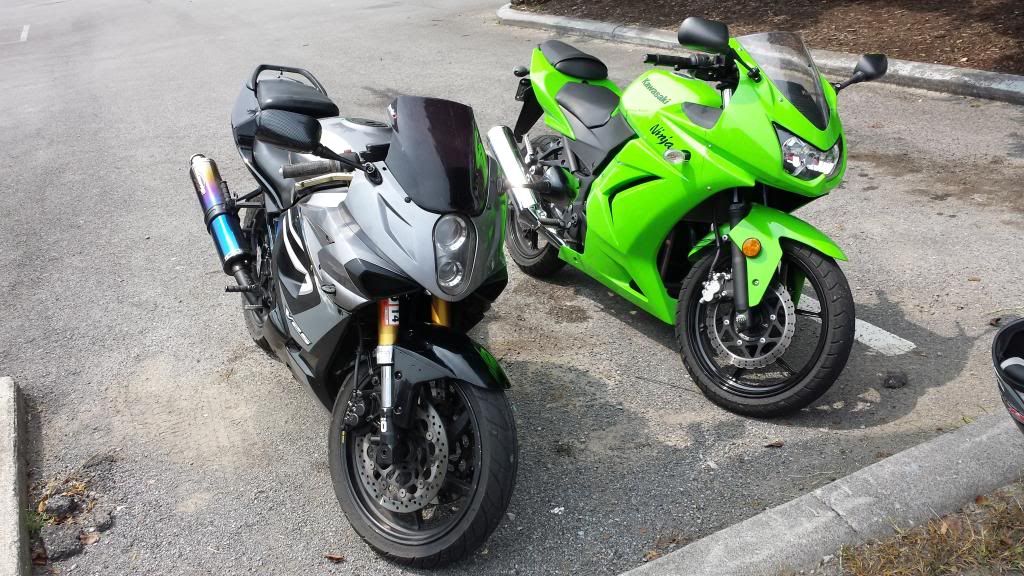 I changed the oil, filter, and both o-rings the other day. I wasn't sure if or when it had ever been changed, so I figured it would be a good idea. The old oil was THIN. Like thinner than water. Possibly break in oil? The transmission shifts 500% better now.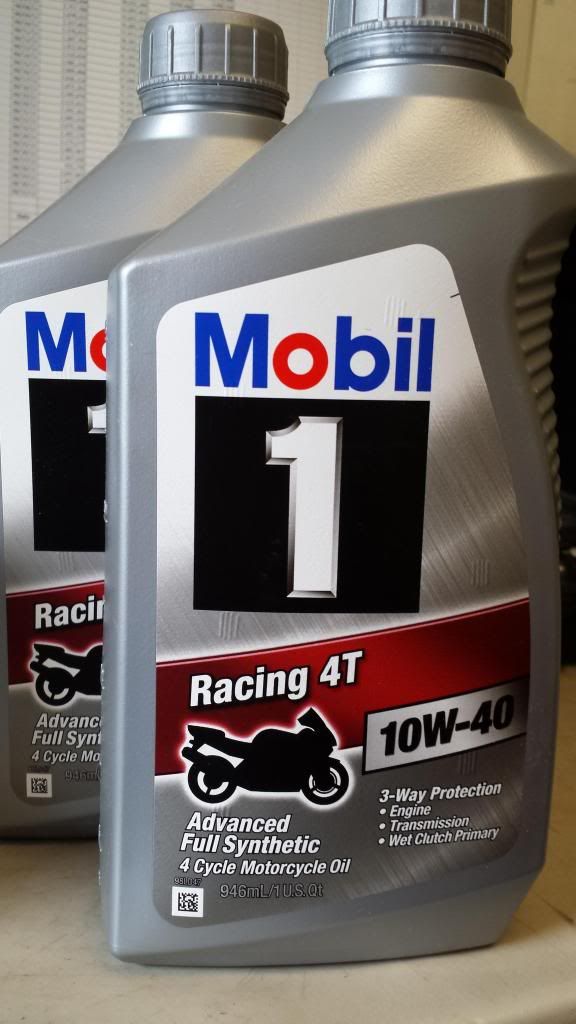 I ordered this the other day to get rid of the mad flap. It's the ProjektD fender eliminator. I'm going to use the "maximus kit." Last time I checked it was somewhere on/above the Pacific.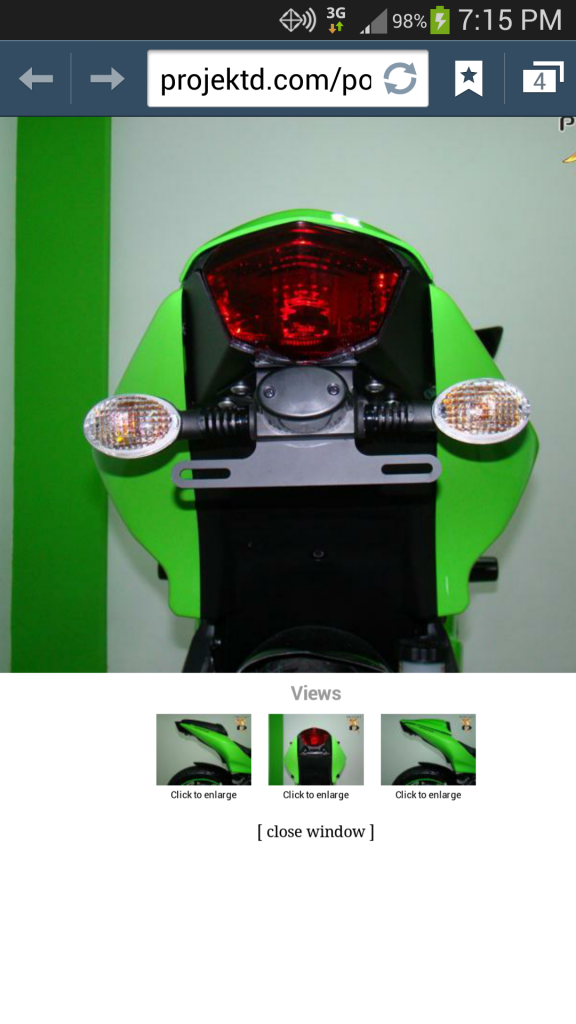 And finally, my license plate. Hillbilly style. 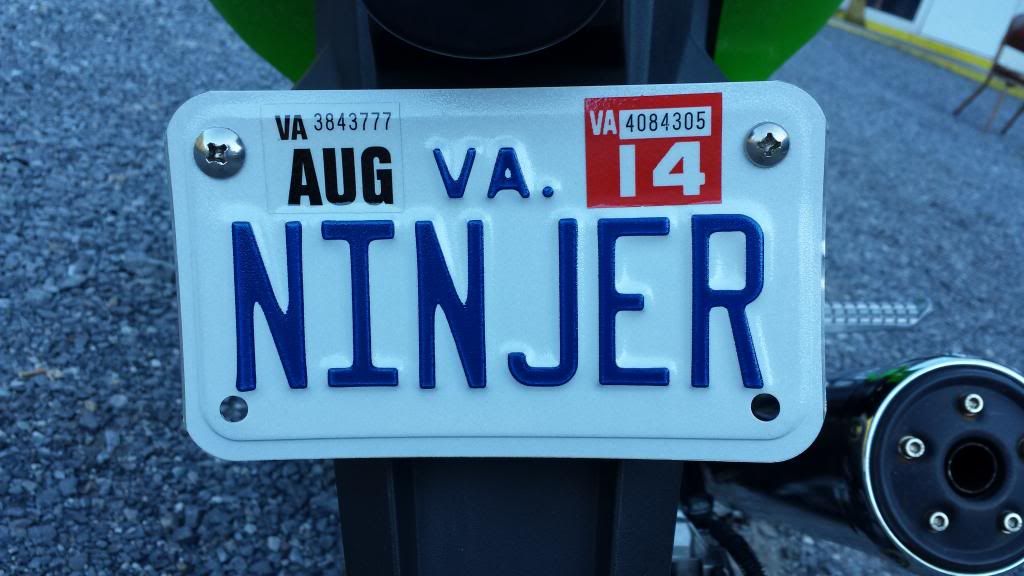 So far I've logged about 300-350 miles. I'm still a little wobbly, but getting better every day. I'm 100% satisfied with the bike. Light, simple, fun, and easy to operate. More power than I expected. I live in very mountainous terrain and I have yet to find a mountain that it won't pull in 4th gear. (most of the time 5th and 6th work just fine)
Most of my friends and co-workers love it, but a few just ask why I didn't get a bigger bike, like a 650, 600, or 1000. It's simple, really. I'm completely new at this! There have been at least 4 or 5 times in which I would have been on my butt of I had a faster and less forgiving bike, plus the price would have been way higher, as would insurance and upkeep. One day I'll get a faster bike, but for now the 250 is perfect.
Lovin' this forum so far. Thanks to everyone for all the how-tos and helpful posts.