Discussion Starter
•
#1
•
Hey guys... OK long story short, I've been having a stumbling problem since I got the bike a week ago. It's a 1996 zx6e... so I planned on replacing the spark plugs tonight and cleaning the carbs. I follow a write up someone sent me on cleaning the carbs and everything seemed to go ok as far as getting the carbs off... i didnt do a crazy extensive cleaning but i did a decent one. Anyhow, i get everything back together and do the spark plugs and go to start the bike... It starts right up but it's idling at around 4000 rpm and super rough and loud like a dirt bike...
So i think back to a few things that I did that were questionable...
1.) When I went to tighten the rings that hold the carbs on, at one point i thought i was tightening the ring, but i was really tightening another screw RIGHT next to it that is on the carb... It's a small screw with a spring around it. Problem is I don't know how far i turned it and what it is! Here are the best pics of it i could get... the screw driver points to where it is: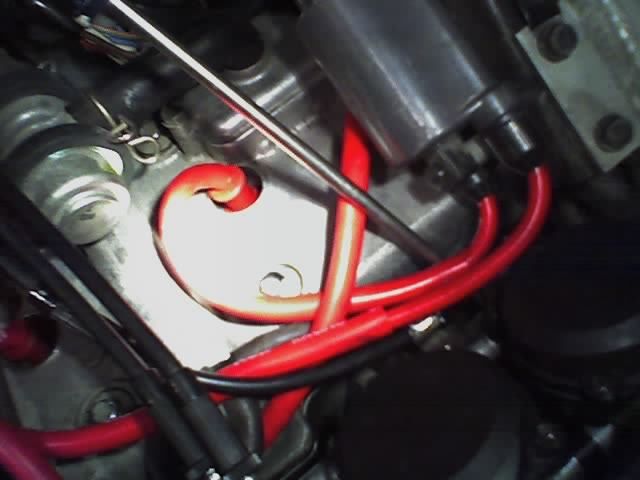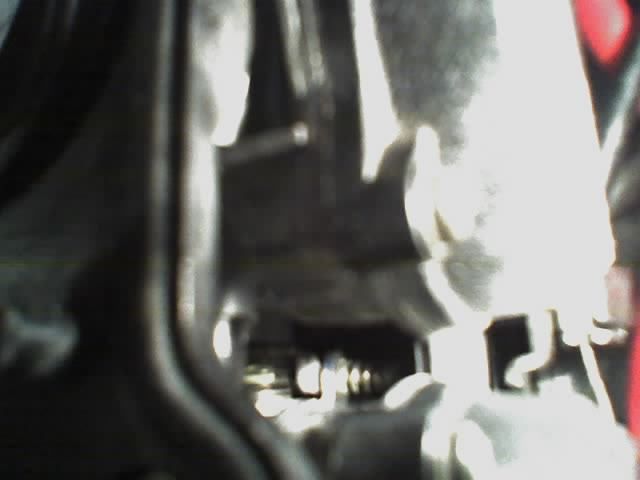 2.) I didn't gap the plugs because I didn't have a gap tool where I was at... I know, lazy but every time I've ever checked gap they're always right on so I took the lazy way out... Sure, that could cause a rough running problem, but that wouldn't account for the high idle right?
3.) Are these 2 holes on top and one hose coming out of the airbox supposed to be empty? I didn't notice them until i was reassembling everything and I didn't seem to have any leftover hoses to plug into them....
Please help me out guys, anything will do. As it stands right now, the bike starts right up but just shoots right up to like 4000 rpm at idle and sounds like shit... The idle adjustment screw isn't doing it and the choke doesn't appear to be either... I'm about 90% sure the screw i messed with is what's causing it but I don't know what it is or how I can fix it!