Discussion Starter
·
#1
·
Alright fellas,
I started working on this post on ZX Forums but would like to be as involved in the Kawi sport bike community as much as possible as thats how you learn and I'd like to help people out if I can so here it goes...
As promised I started the process of tearing my bike down to check/reshim my valves if needed as well as to install a new manual cam chain tensioner that showed up in the mail today. Some of you may have read posts I have put up the last few weeks but I have a pretty noticable tick coming from what I believe to be the head or the cam chain. Because I just bought the bike and it has about 10,000 miles on it I feel like the only way I will feel good about things is checking them myself. So here it goes...
Immediately ran into a problem. I have no garage to work in and I live on the second floor of an apartment building. So, me and a friend just carried the bike up the stairs and put it in the dining room.
I got a sheet of plywood to throw down on the floor to give me a nice hard working surface and threw a sheet of plastic underneath to catch any fluid spills. I rolled the edges up to make a square bowl shape in case things really go bad lol
After I got all that set up I started on getting the seat, tank, and all the plastics off.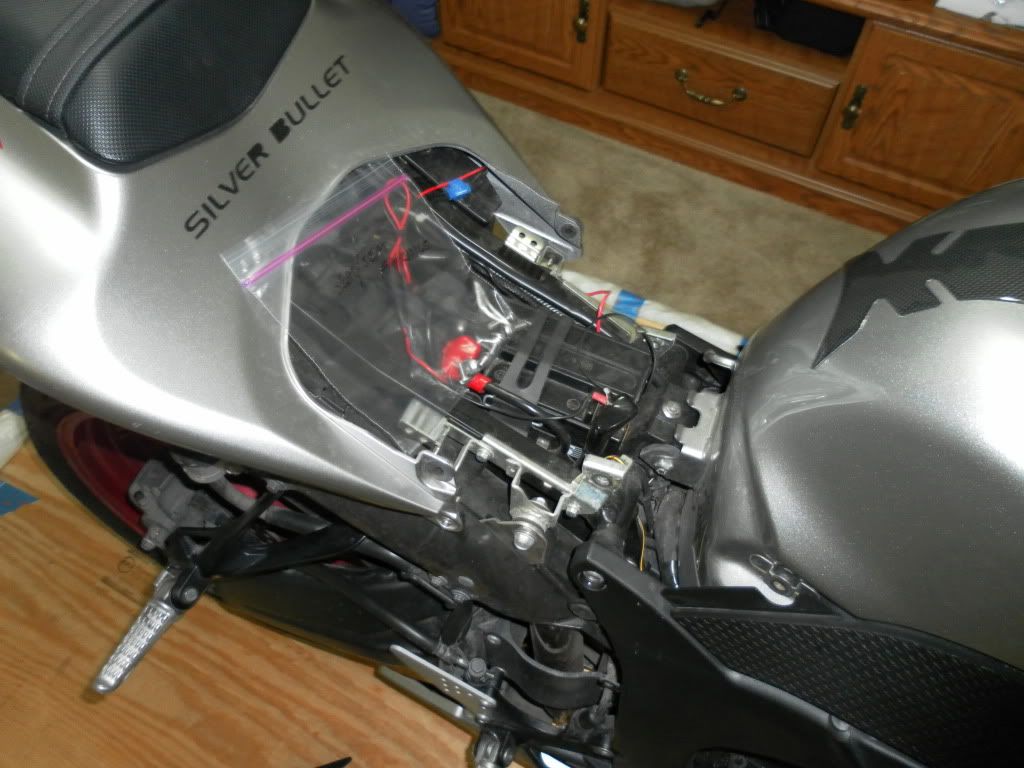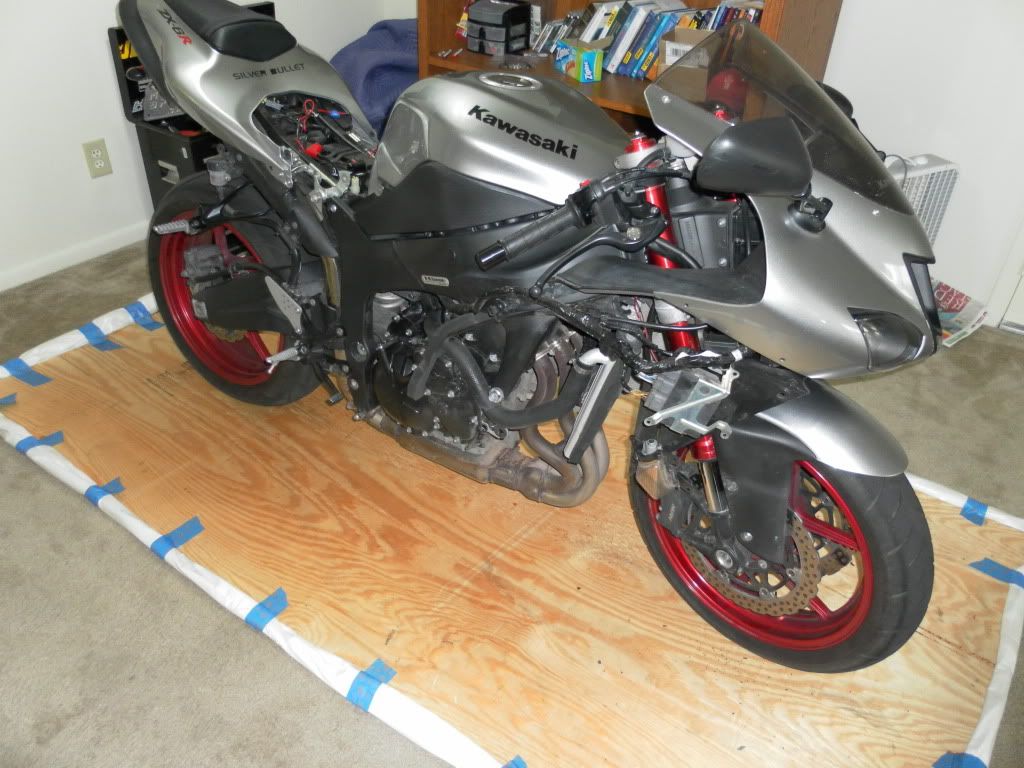 Still dont have the tank off, had to leave to grab some grub but I'll be back in the shop...er...I mean dining room all night. More to come soon!