Discussion Starter
•
#1
•
Just wanted to make this how-to for noobs like me. Hopefully it helps anyone seeking a little guidance.
Tools/supplies needed:
Dremel

Eye protection

Chain breaker/riveter kit (purchased mine from ebay for $50 shipped)

Rear stand

New chain w/ master link

Latex Gloves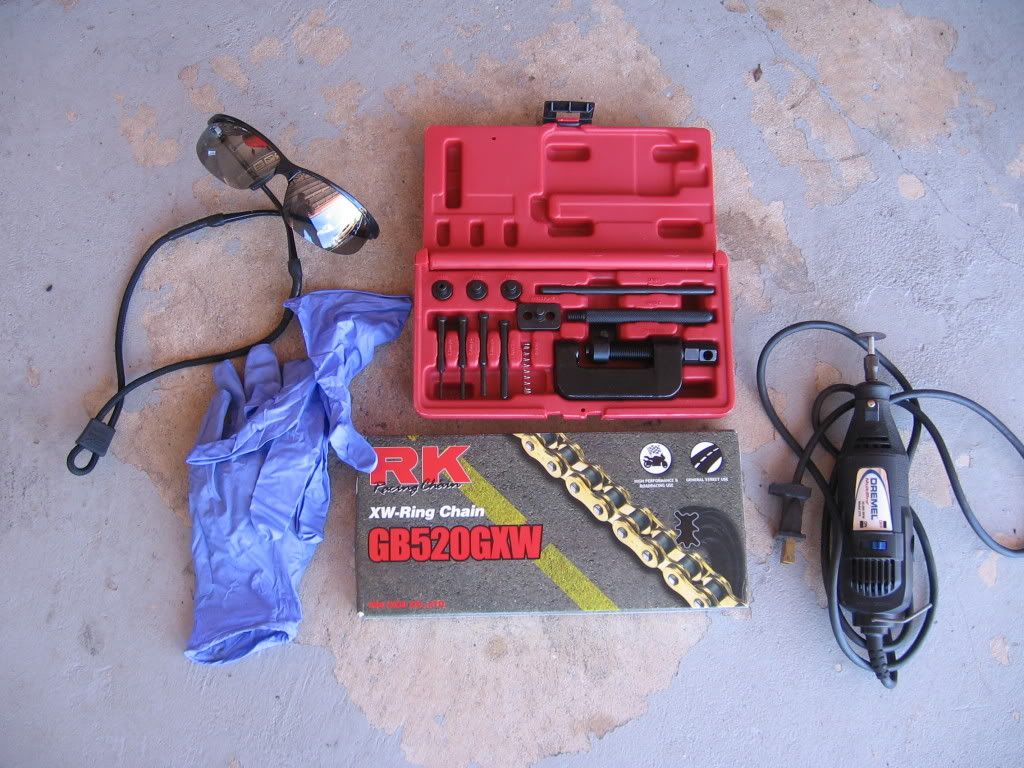 Difficulty:
Easy
Step 1:
If your chain goes through your swingarm, to remove the chain you will need to "break/cut" the chain. To do so, put the bike on the rear stand and use a dremel to grind off 2 consecutive rivets off the chain.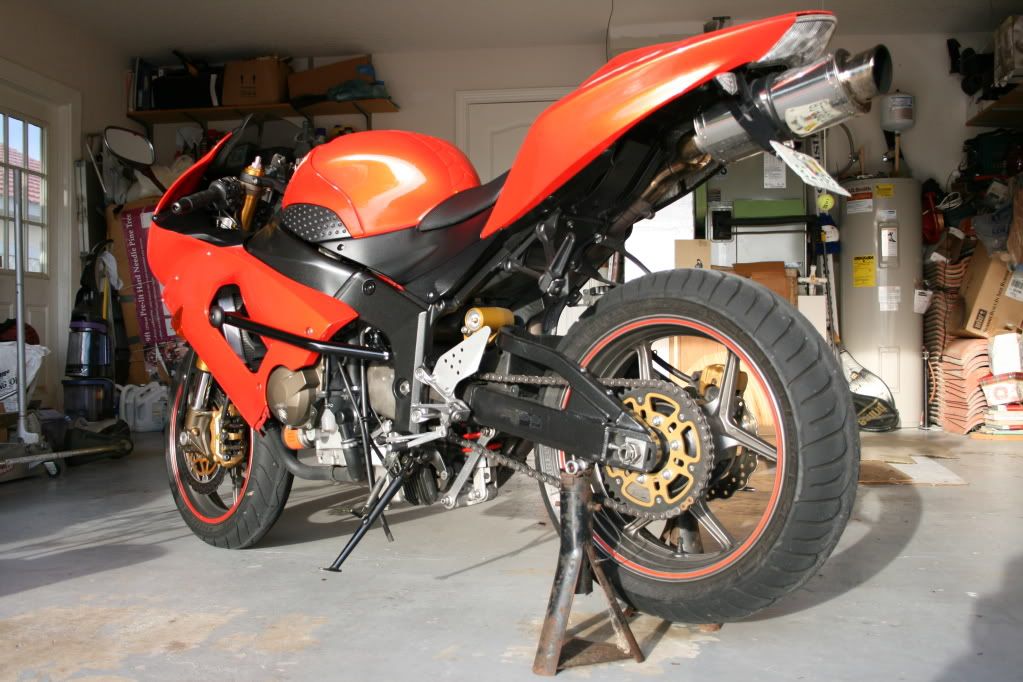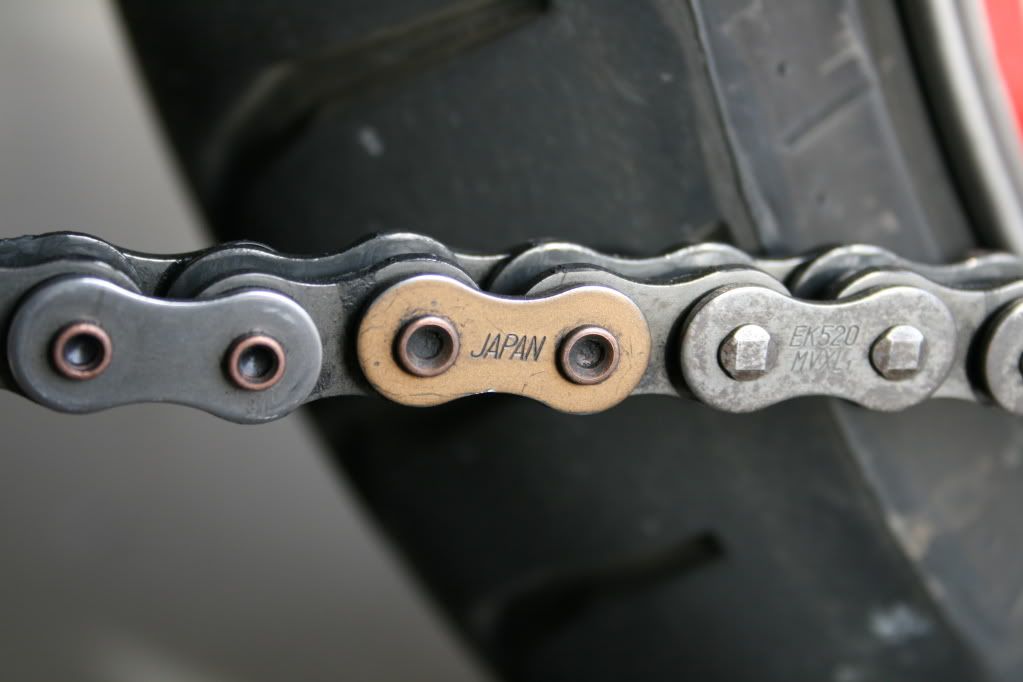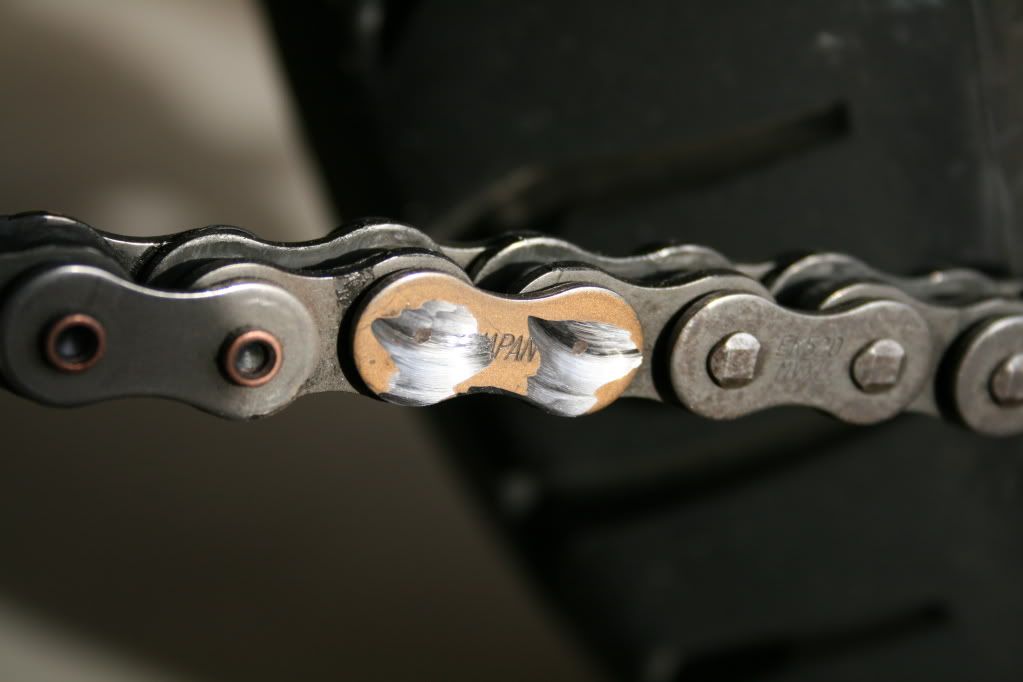 Step 2:
Use the appropriate size push pin and push the rivet out and the old chain can now be removed.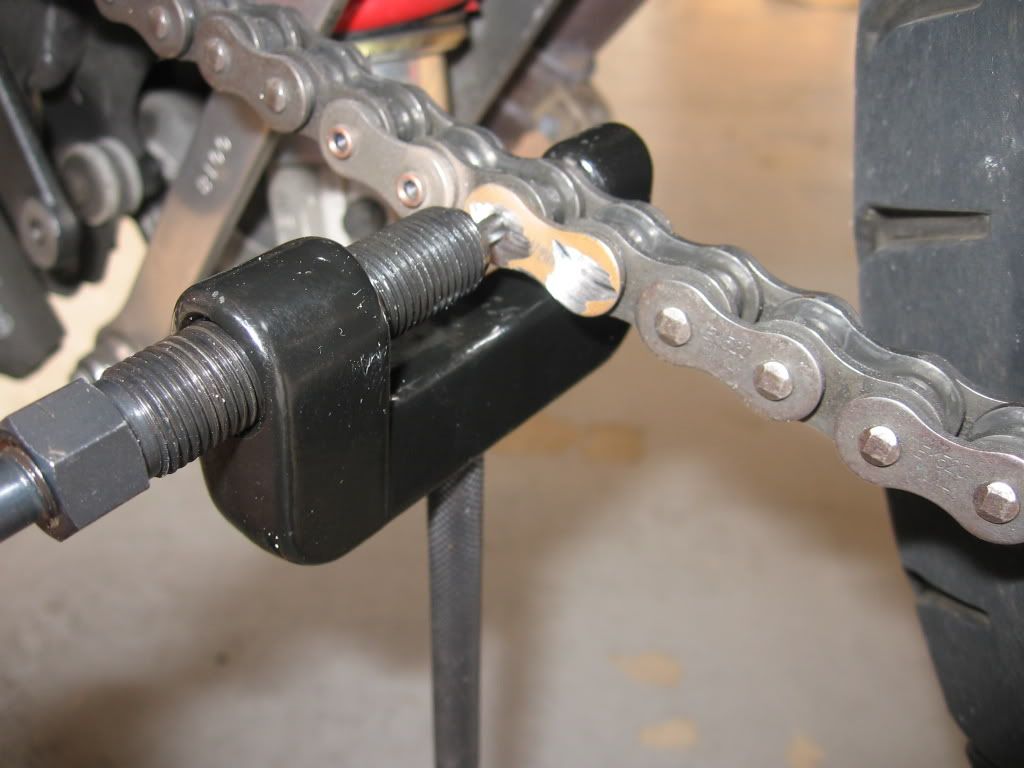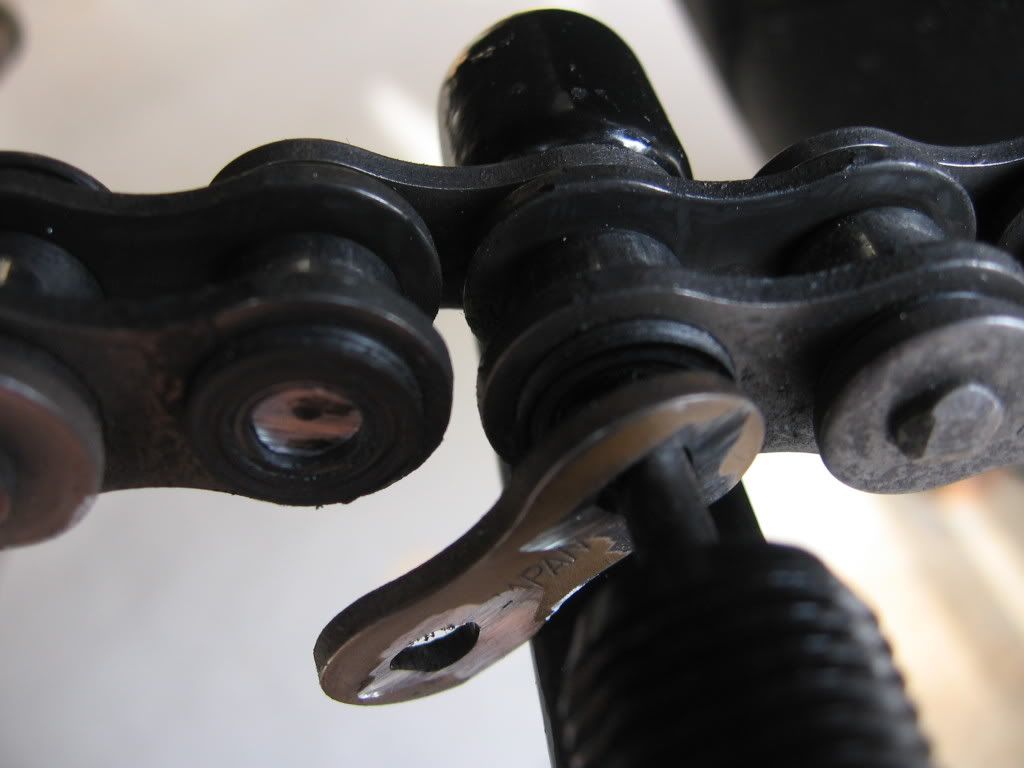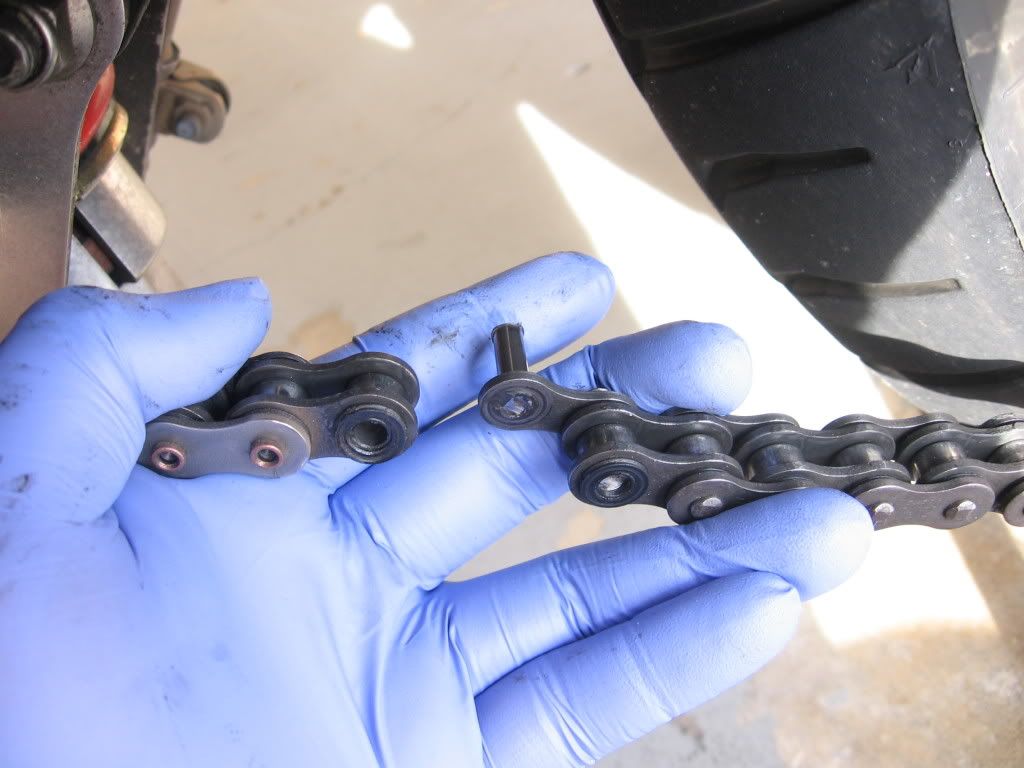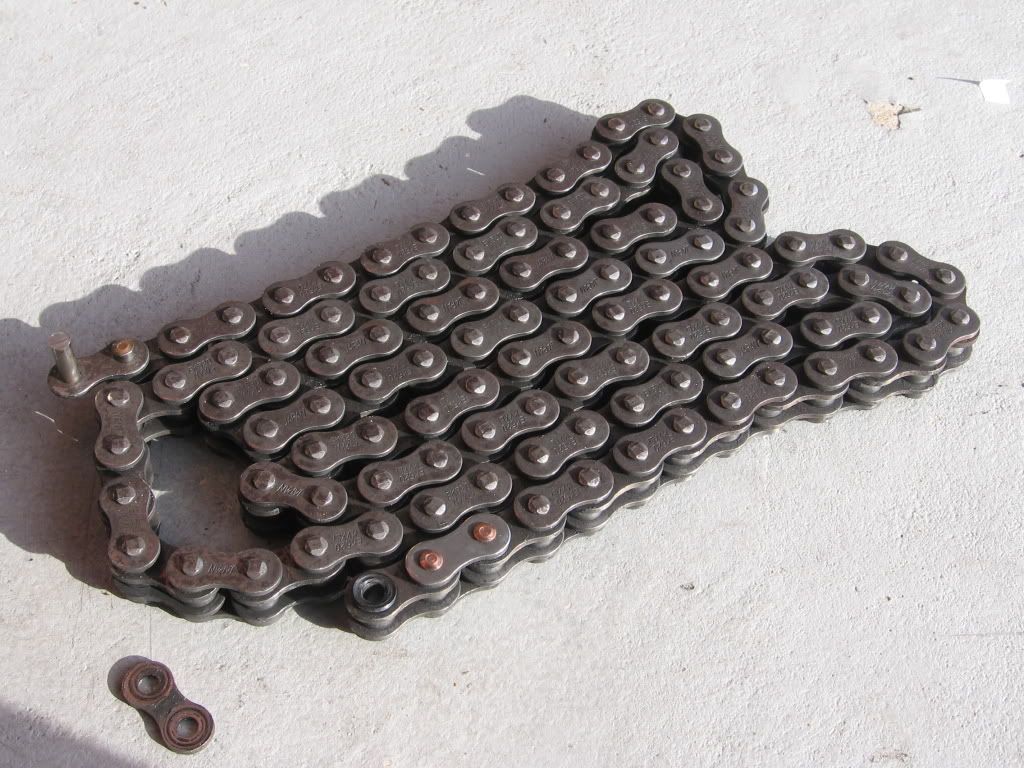 Step 2a:
Now would be a good time to inspect the sprocket wear and also to clean the gunk accumulated around the front sprocket. I used WD40, a toothbrush & rag, and compressed air.
Before:
After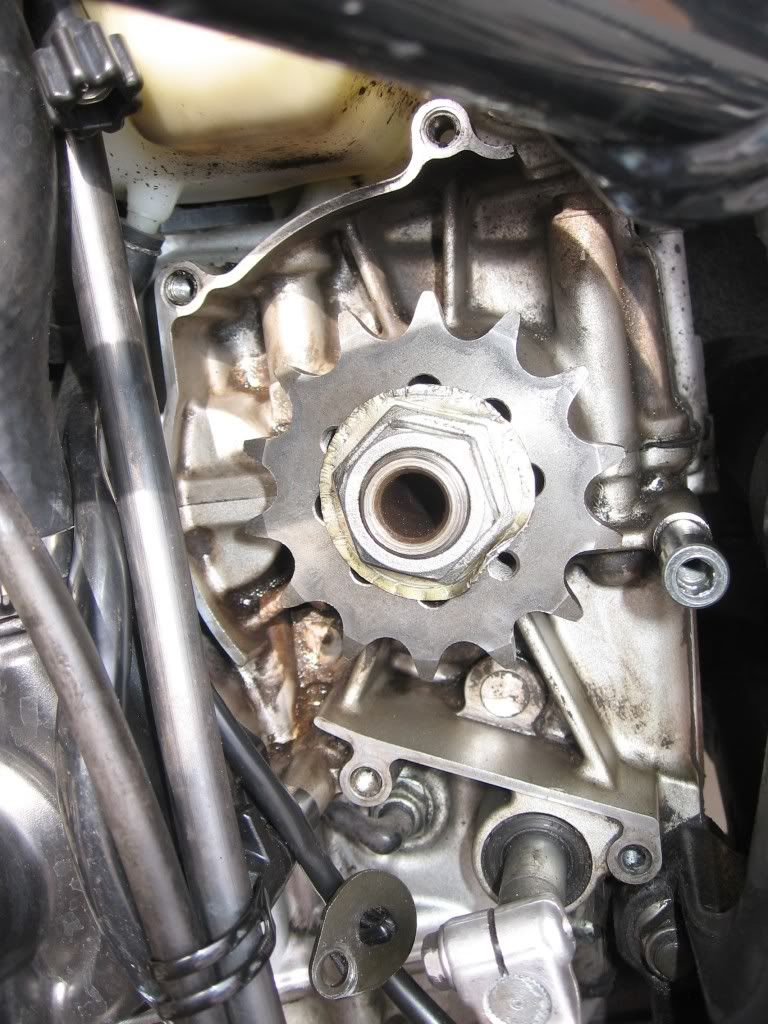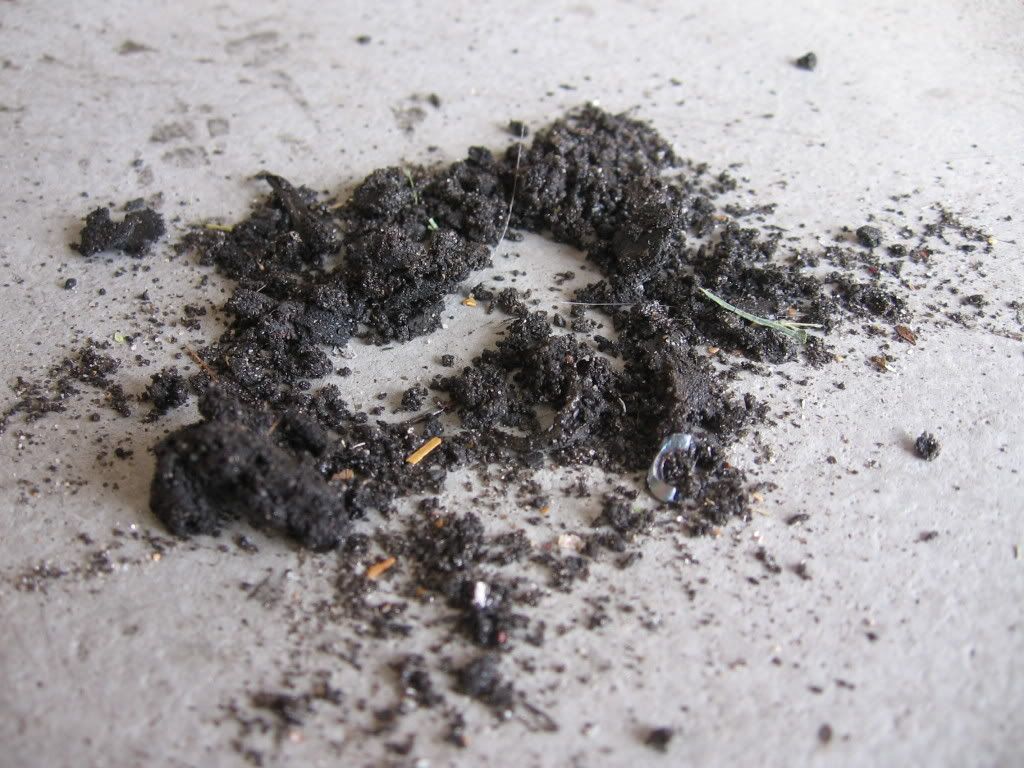 Step 3:
Put the bike in neutral and slide the new chain through the front sprocket and wrap it around towards the rear sprocket. Use the rear sprocket to get the two ends together.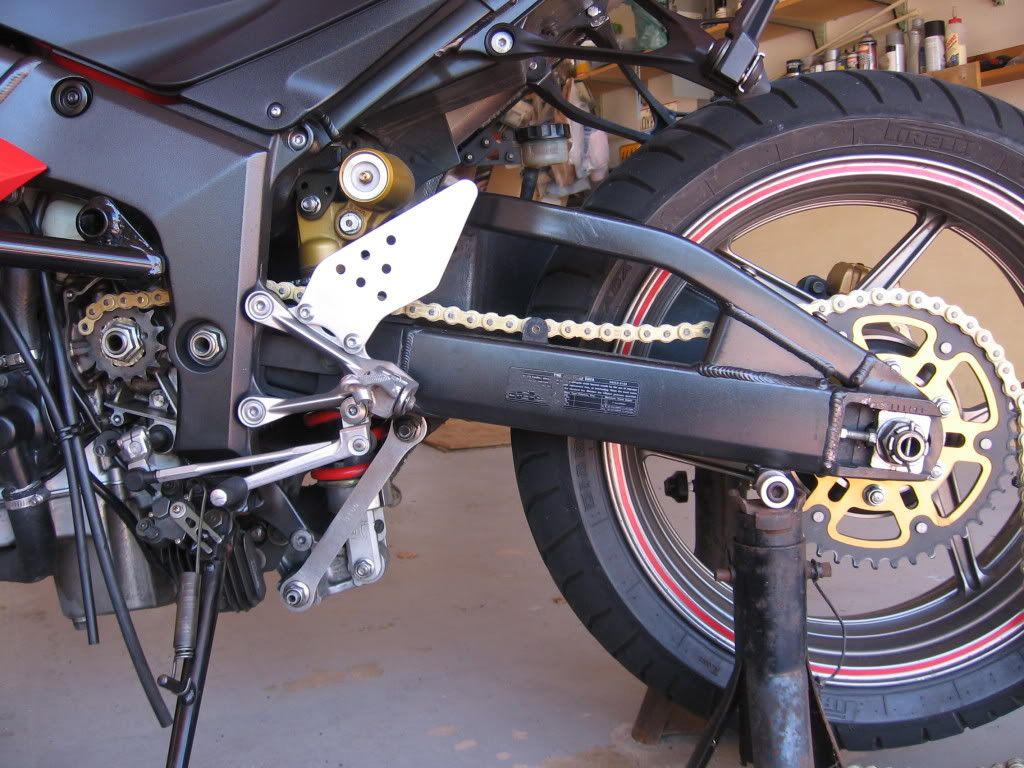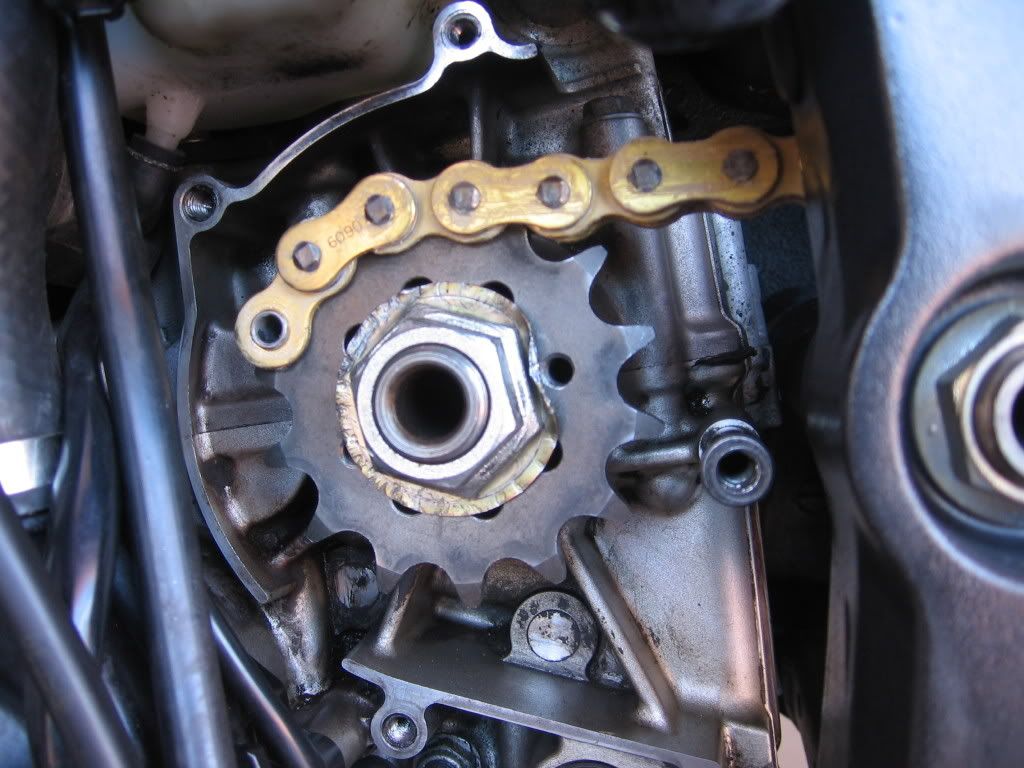 You may have some trouble getting the two ends together, if that's the case, loosen up your chain adjusters.