Discussion Starter
•
#1
•
Ok so I told everyone I would post up my findings for the -1 in the rear sprocket swap.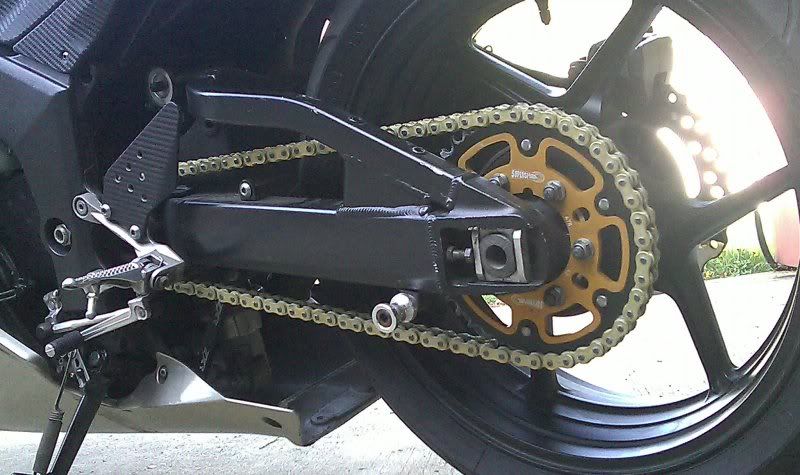 I know everyone feels the -1 in the front +2 in rear or just +2 in the rear. Is what the 636 needs and will give it this amazing torque etc. I had the -1 +2 and I think the -1 is SO MUCH BETTER. Seriously I ride around town mostly and hit the hi way when I go home from school. I rode the bike for a 24 min or so ride tonight and it was amazing this bike rides like no other and the power it had with the -1 +2 is still there IT IS delivered SO MUCH SMOOTHER. The bike is much quieter, pulls through every gear and gets those Mph up in no time flat I will never go back to the -1 +2.
Also I cant speak highly enough of supersprox sprocket kits with the RK chains.