Well now this is the second time I'll be writing this, the first time I went to preview the post before posting it and got logged out! Kind of annoying, but here we go again:
So I've been a bit of a gearhead since I started driving. I got the modding and speed bugs early on with my first car, a Honda Fit (Mighty Mouse):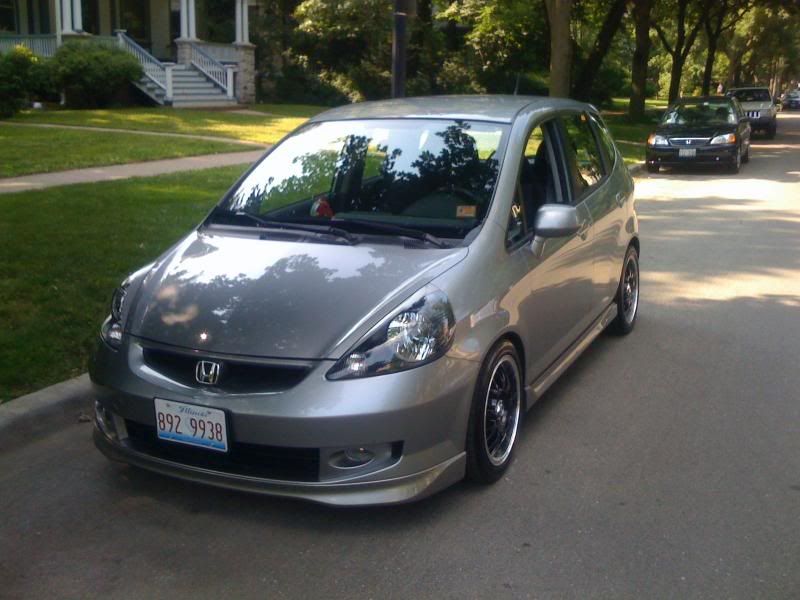 Now I drive an '09 Scion tC (Hobbes) in which I recently raced and won my very first autocross (novice class):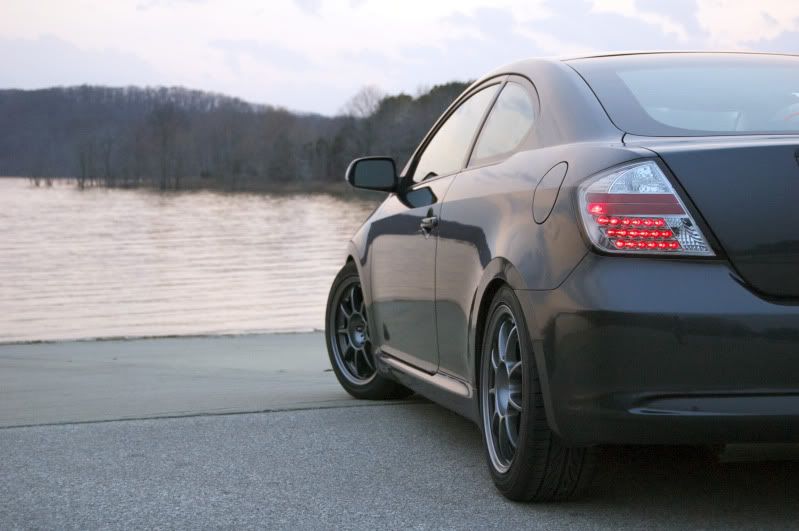 My motorcycle story starts with a good friend of mine getting his first motorcycle - an '08 250r - last summer. He had it only a few days before it got stolen the first day he moved into his apartment in Wicker Park in Chicago. This summer, he finally replaced it with an '04 Yamaha R6 and immediately started nagging me to get a bike so we could cruise together.
At first I was resolved not to do it, but with more and more nagging, I began to think about it, and eventually (after a spin around a parking lot on his R6) I decided I wanted a motorcycle.
After that began the long process of convincing my parents I wouldn't kill myself. (I didn't
need
my parents permission to get a bike, being a legal adult and having the money to get it on my own, but wanted them to approve). So I took a safety course from Ride Chicago before doing anything else. Then I bought a helmet, which I used in the above-mentioned autocross, and from there my parent's resolve began to weaken. Eventually I got a jacket and gloves and found an 09 blue 250r on CraigsList. My parents finally caved.
So, after getting the bike inspected, I payed the owner, but left it at the shop for a few days while they ordered and installed a DynoJet Kit for me. During that time I found an awesome deal on a brand new Two Brothers carbon fiber slip on. I picked up the bike yesterday, brought it home and installed the pipe I had waiting for it.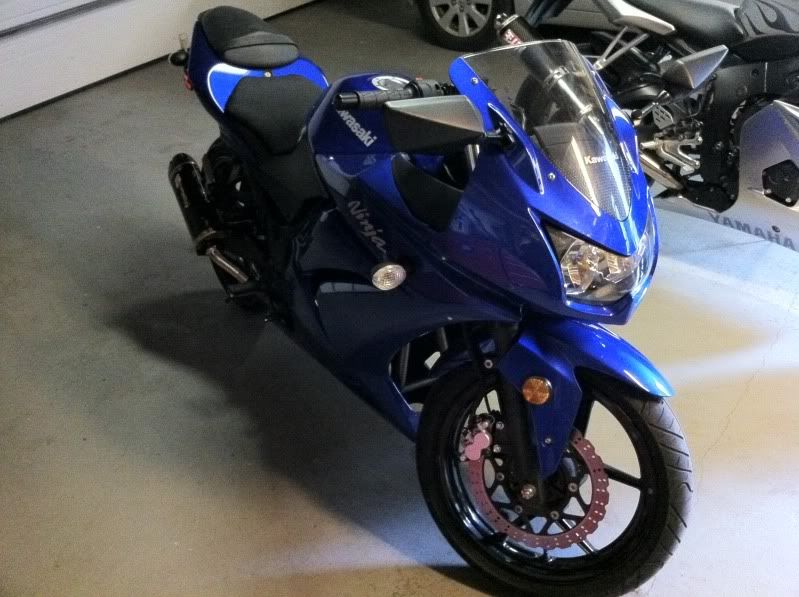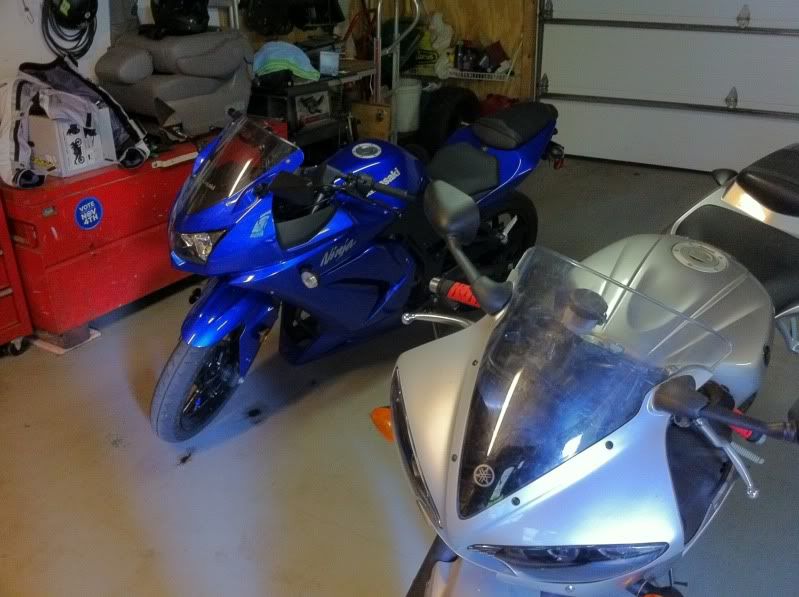 (Friend's R6 in the foreground)
I've been riding all day today and having a blast. I'm really happy with the bike and with the fact that I took a course. I felt totally prepared to go out in traffic for the first time today thanks to that class.
In the near future, I plan on getting a seat cowl, a fender eliminator kit (the previous owner cut down the stock fender, which I was happy about, but not happy enough), wider tires, and an integrated LED tail light from Bike Monkey.
I also plan on riding out the rest of the summer and however long into the fall I can once I get back to Bloomington - where I'm a student at Indiana University.
I think I'll name the Ninja Sonic, but I haven't decided yet.
Thanks for reading!