Just thought I would introduce myself. I've been lurking the forums for a while now, and don't even have a bike yet. I put a deposit on an '08 250R about two weeks ago. The local dealership has two more on the way, hopefully it won't be one of the orders that is canceled. They have a blue one and a red one coming in, and the other guy ahead of me on the waiting list doesn't care which one he gets, he just wants the first one that comes in. So it looks like I'll be getting his left overs (i'm not that picky).
I'm totally new to the riding scene and can't wait to get started. I've been poking around this forum and many other riding sites, doing my homework and reading up on gear, and where to take local MSF courses. I've been looking for a way to save some cash, and with gas prices the way they are here in CA the payments on this bike are going to be less than what I spend in gas right now
I've also wanted to start riding for a couple years now, so I figured now is as good a time as any.
and if anyone is wondering about the screen name . . I'm really into VWs. I own two of them at the moment, but my main car is a limmited eddition 1996 Golf called a Harlequin. They only made 264 of these cars from the factory with 4 different color patterns. more info, if you're interested, can be found at
www.rossvw.com
and here are a few pictures, take it easy
this is in roadtrip mode.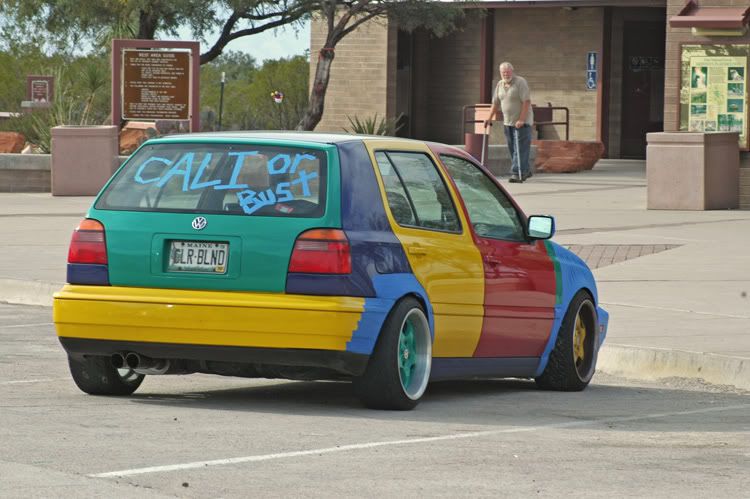 all cleaned up at california speedway . .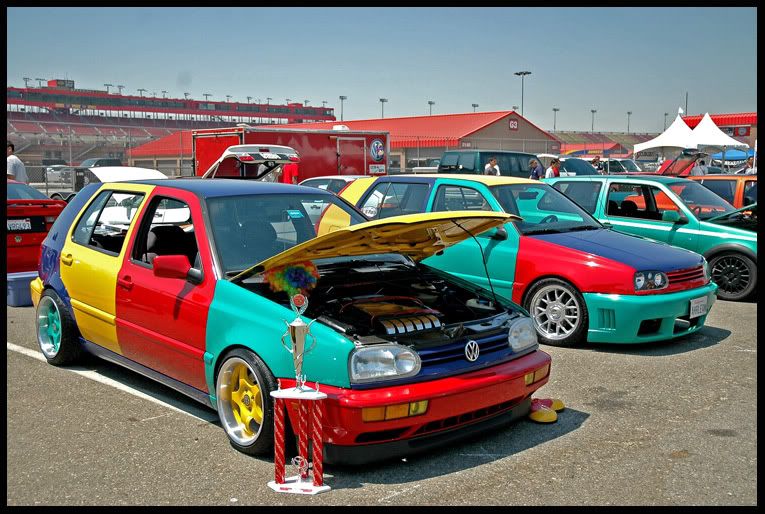 and how it currently sits . . rebuilding the motor, and will be selling my other VW to fund this lil project. The bike will soon be the new daily driver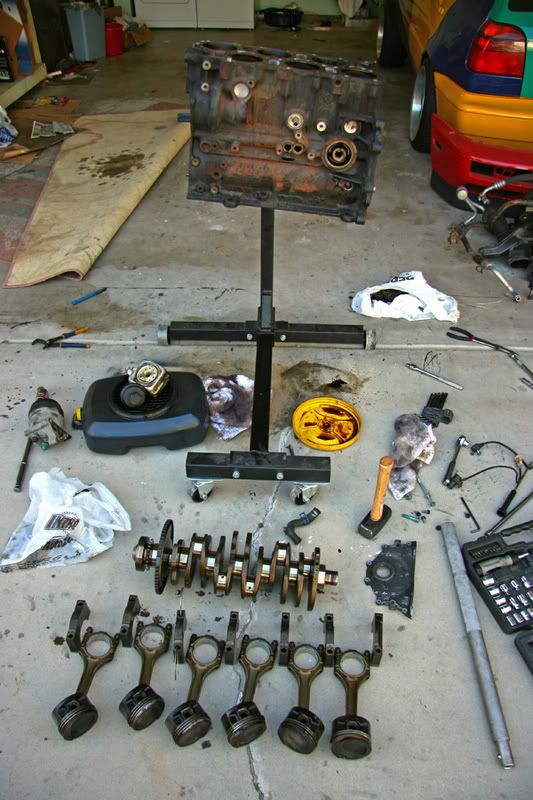 oh yeah, and my name is Mike