Discussion Starter
·
#1
·
Hello. Some of you may have seen my previous thread about me deciding which bike to upgrade to from an 06' Ninja 650R.
I picked up a 2005 Ninja 636 for an offer I couldn't refuse.
After riding it home I realized that the bike was bogging out/stalling out. I drove it home in the pouring rain so I figured that possibly it just had some rain the air box that was throwing it off. Nope. It turned out the bike had a "power chip" in it that basically richened up the fuel and caused it to run like complete ass after being warmed up beyond 170 degrees.
I was told that it had a power commander in it so I was completely in the dark about this "power chip", believing that it was just a bad tune with the power commander.
Long story short, I brought it in. Had it tuned with power commander and a new air filter. Runs like a champ and I still paid under blue book.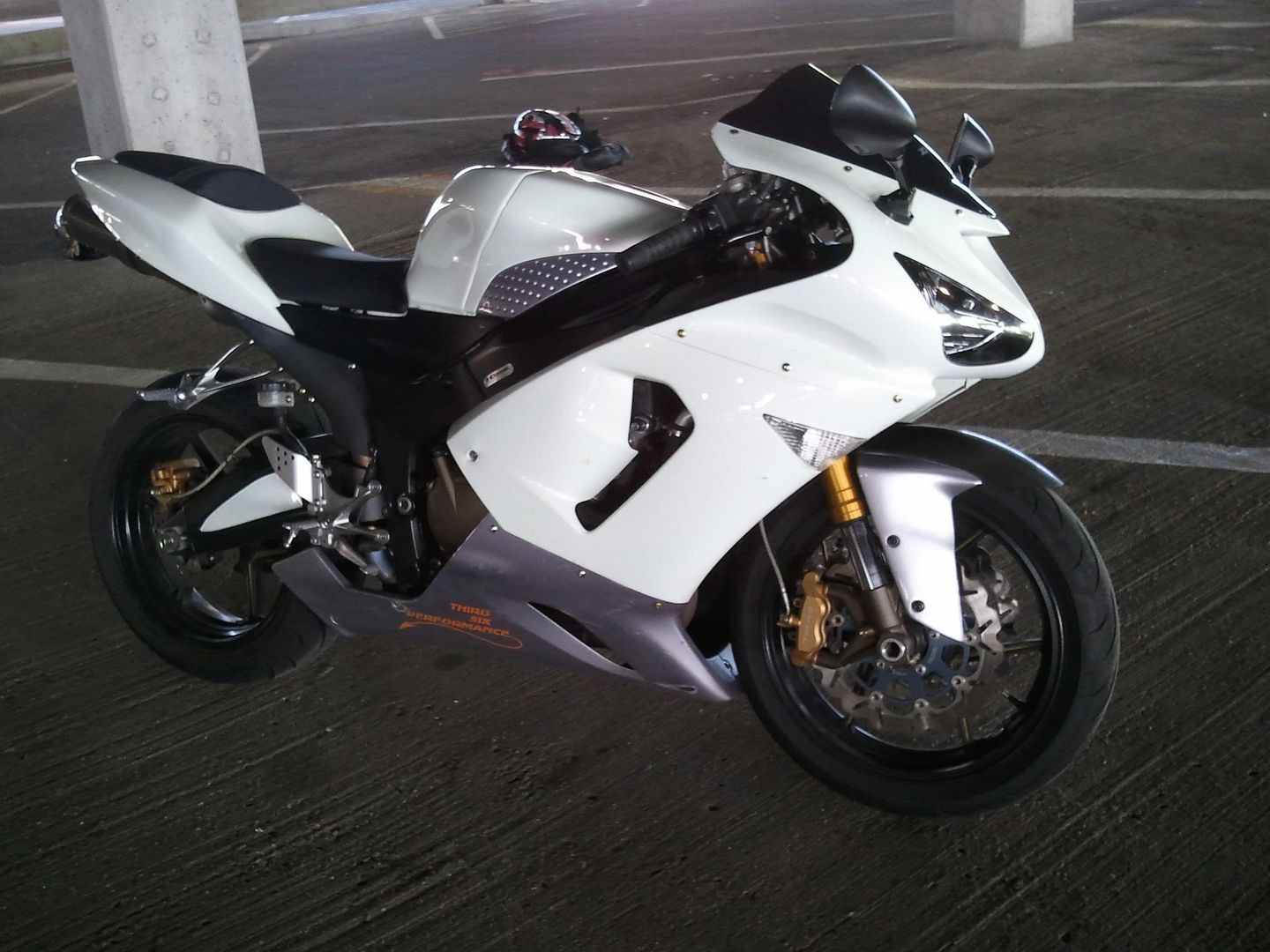 So far, I love it. I have only put about 200 miles on it since it was tuned with the new power commander. At first the 130hp 636 engine felt like a little much coming from the 75hp parallel twin of the 650R, but I am getting used to it. Also, it's nice to beat my friend's 750 GSXR in a straight line race for once