Discussion Starter
·
#1
·
So I just bought a 2015 ninja 650 last week. It only came with 1 key and I was meaning to get a copy made, but... Anyways I lost the only key I had. Theres a small chance i could find it because I'm in the middle of moving. But here's my dilemma so far, I've looked at the part numbers and from I can see, the ninja 650 and the ZX-6R share the same part. Here's the parts diagram for the Ninja 650.
And here's the diagram for the ZX-6R
I'm curious if you guys could help me identify exactly what all parts I would need to get all the locks replaced (Ignition, gas tank, and rear seat) .
And I also found this set on ebay for 70$ (theres cheaper as well)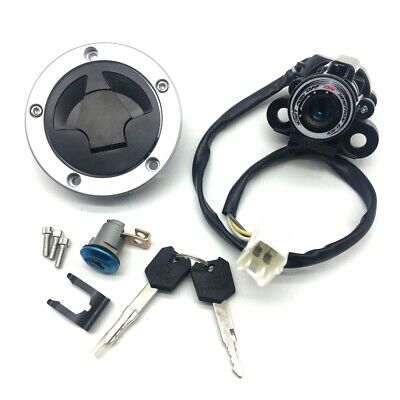 Kawasaki Ninja ZX6R/ZX636 2013-2018. Kawasaki Ninja ZX10R/ZX1000 2011-2019. As this item fits a lot of motorcycle, you may not use all of the wire of the Ignition Switch, and you may also not use all of the bolt holes of the fuel gas cap cover to fit your motorbike, this item just up to your...
This set is for the ZX-6R and thinking that it should fit since some of the part numbers are the same. Couldnt find the full lock kit for the 650.
Another issue I'm gonna have is getting the gas cap off without the key. Any suggestions for me or input. I was thinking about trying the local procaliber or dealership to see if they can cut me a copy with the vin# but I've read that they dont offer that anymore. I'll give that a try tomorrow. But I'd like to replace the locks because some of em can be a lil sticky. So if any of you guys have had any experience with the Ignition or tumblers, give me some Insight please. Thank you guys.