hey guy's, thought i'd share the tear jerker going down at the compound of "warbuk"
first off, this is my angel, this pic was after foot surgery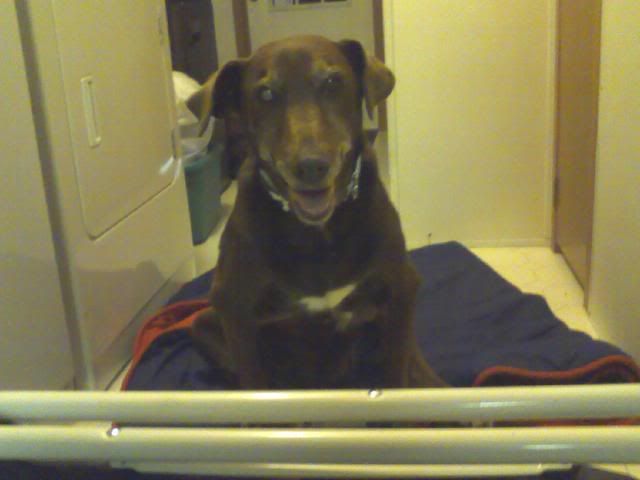 she is 17 years old. i've had her for 14 awesome years! she was rescued by my ex wifes aunt from an abusive owner over in georgia. she had been beaten and shot in the face with a shotgun.
still to this day, she does not like tall men unless she knows them and even then, you better watch your step.
it was only 2 years ago that i actually got her to stand beside me while i had a hosepipe in my hand lol. i figure she got beat with one.
anyway, she's my oldest girl and is not doing well. she has started loosing her muscle mass over the last 2 weeks, not eating regular, stomach has swollen over the last 3 days, labored breathing.
vet said today, congestive heart failure. fucknA. got some meds to take the fluid off and some stuff that may "perk" her heart up.
i know her time is short, could be in days but i figured hell, i'll give her the meds, let family have time to come over, let me have special time with her.
btw, she shows no pain, she's a tuff gal. thats what makes it hard.
on the ride today she was a happy camper, she loves to ride. i don't take her riding no more cause she can't jump in the truck and it seems to hurt her when i pick her up lately.
angel seems to have been god sent to me and my boys. she has been the best dog i ever had the pleasure of sharing time with. never left the yard (except one storm, cost me $500) has always been faithfull, protective. if i leave my bike outside over night, she sleeps beside it. i can leave a building door open all night, she sleeps in front of it, even in the rain. you would not get by her.
now, she's damned near deaf and also blind
i have pics when she was younger, but not on the computer. i'd have to scan them and the scanners out.
pics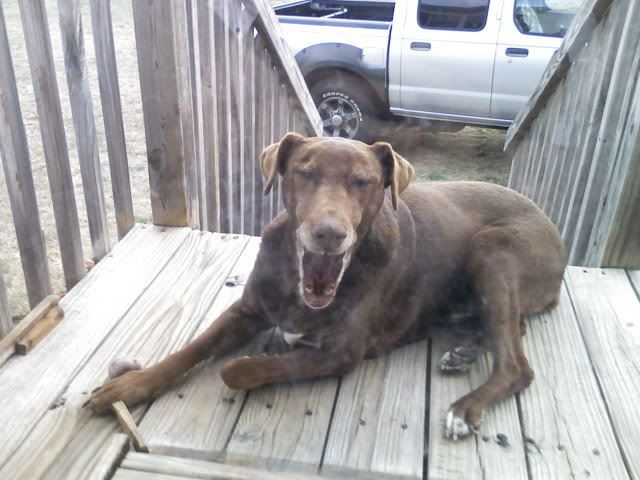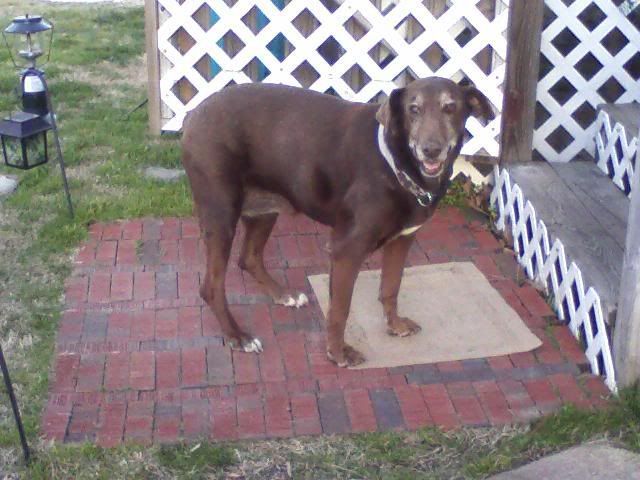 here she is as of rite now. she loves the deck and i keep a fan going for her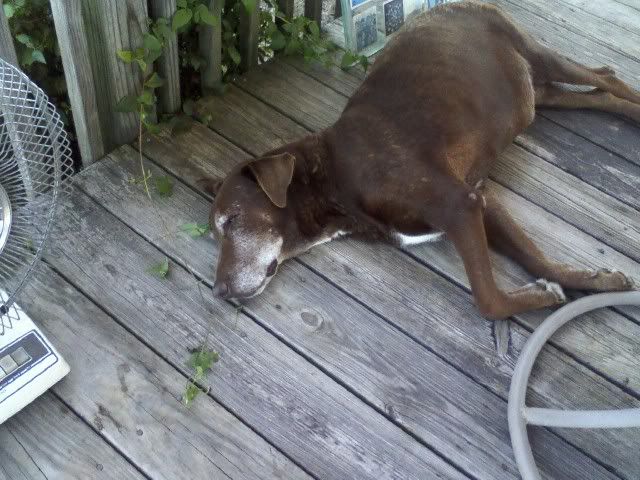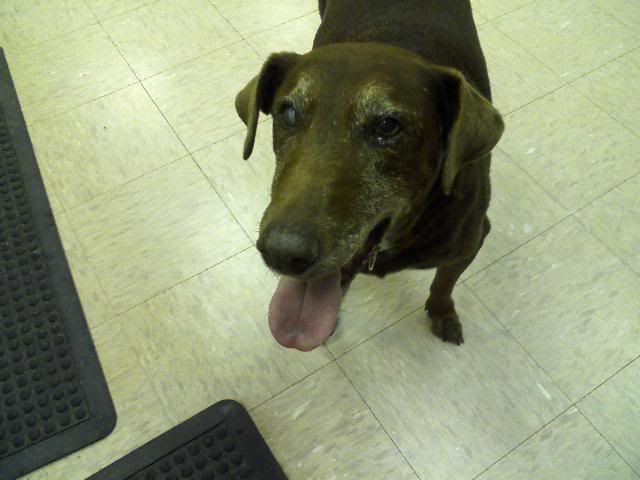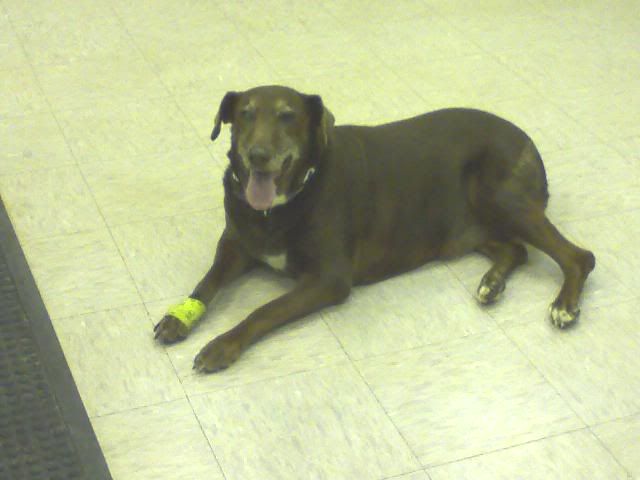 here she is, laying in the small bed for my girls little weeny dog lol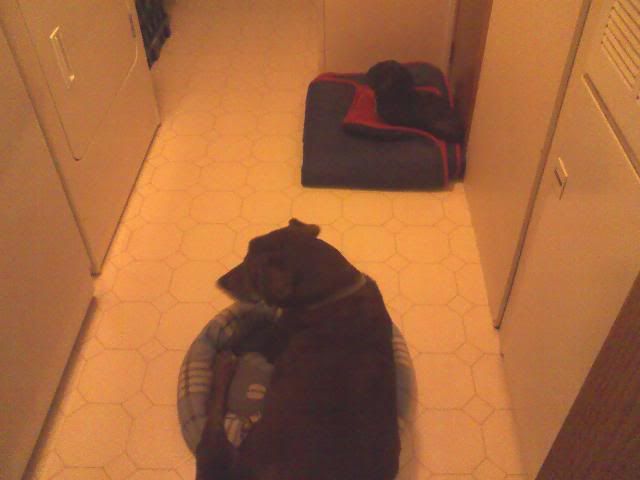 well, just thought i'd share some moments. she has truley been a good dog and still is.
sadly, putting her down is coming soon.
oh, that storm when she left the yard, she fell into a swimming pool and ripped the liner trying to get out. thank god the people were home and heard her screaming or she woulda drowned. fuckers left the gate open
but i paid for it.