Discussion Starter
·
#1
·
What's going on guys?
New to the forum, proud owner of a 2006 ZX6R and just wanted to stop in and say hello. I've been wanting a bike for a while now. My dad has been riding since he was 15 and is now 54. Unfortunately, he had a stroke about 3 months ago. Physically he's fine now. His short term memory is bad though. With all that said, he's unable to ride now and I'm sure that was a hard blow for him. Not sure what his last bike was, but it was a Green Monster!!<br>
<br>
Eitherway, since I can remember he's always rode Kaw's. My brother has a ZX9 and now I have a ZX6. Almost like the Three Bears huh?
Here's the break down:
Full system titanium Akropovic exhaust
Vortex rear sets
Galfer braided brake lines front and rear
Ohlins steering dampener
Custom mapped power comander and ignition module
Flush mount front signals
Intergrated rear signals
Hotbodies wind screen,
Kawasaki rear seat cowl
Might be some other things on here. If there are, you guys point em out. Also let me know what else I can do to this thing. Frame Sliders are first on my list. Hope you all enjoy.
Cheers!
<br>
<br>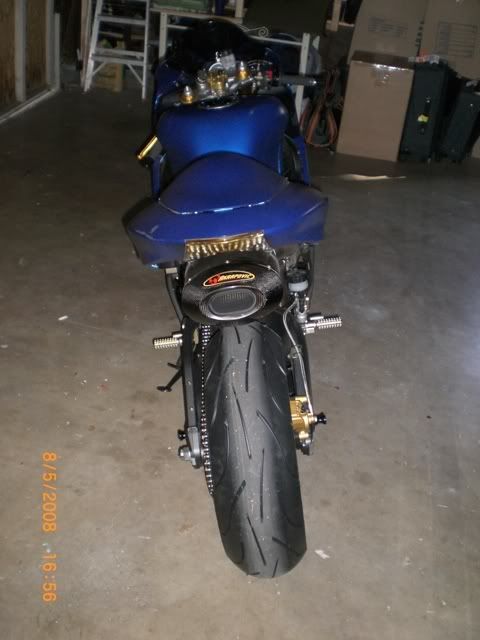 <br>
<br>
<br>
<br>
<br>
<br>