So I have done a lot of research and have decided on a Ninja 250r for my first bike (I am a fine bicycle rider, can drive manual in a car, and have ridden a dirtbike a couple times). My initial plan was to wait until after I have taken a MSF course but then I came across what I believe to be a great deal.
I was offered a 250r with 6k miles for $1,500, the catch is that it has severe fairing damage. But I love fixing things and was looking for a project so I figure I will order some aftermarket fairings for about 500 and it will still be a good deal and I get a project!
The seller has been very helpful and told me he has a clean bike title, the fairings (especially left side are bad), left handle bar slightly bent but not badly, it runs fine, and that the frame is fine. Also that he just had carbs clean..brakes...oil...fender eliminator...spark plugs wires... Have papers for all work done. And provided me with a couple pics.
My concern is that I am a complete newbie when it comes to bikes. But if I want this deal I can't afford to wait because I will not have the time to work on the fairings. What should I look for when I see the bike? Hopefully I will be able to recognize frame damage is I feel that would prevent me from installing new fairings.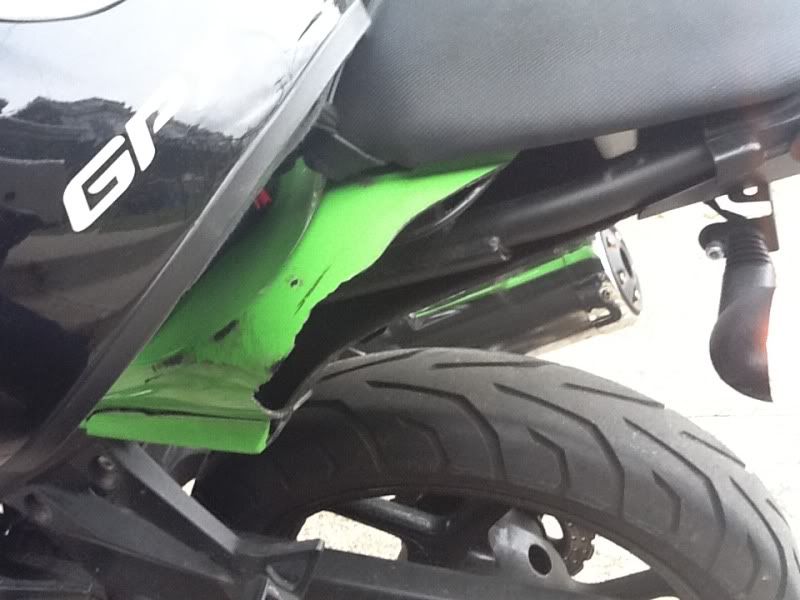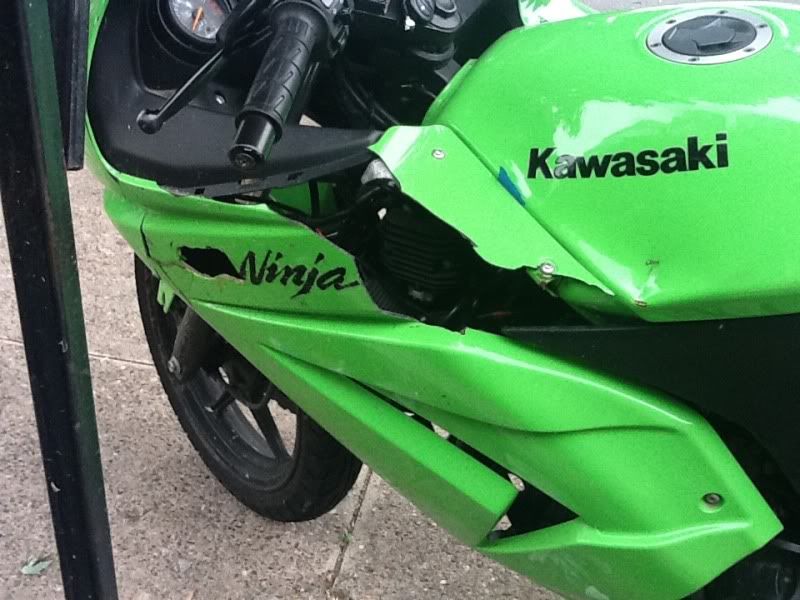 edit: and yes I do intend to take the MSF, but cannot until July (I will be keeping the riding EXTREMELY simple until then and probably just be working on the fairings, on the up side, the temporary bad fairings will be good so I don't freak out if I drop it! )