since the hurrican (Ike) is coming to town, all my friends cancelled the Las Vegas trip because they were worrying about family, house and what nots...so going by myself is boring, I cancelled too. So sitting here with nothing to do I decided to install that oil filter adaptor I got awhile back...Real nice quality piece...
a couple more pics of it installed.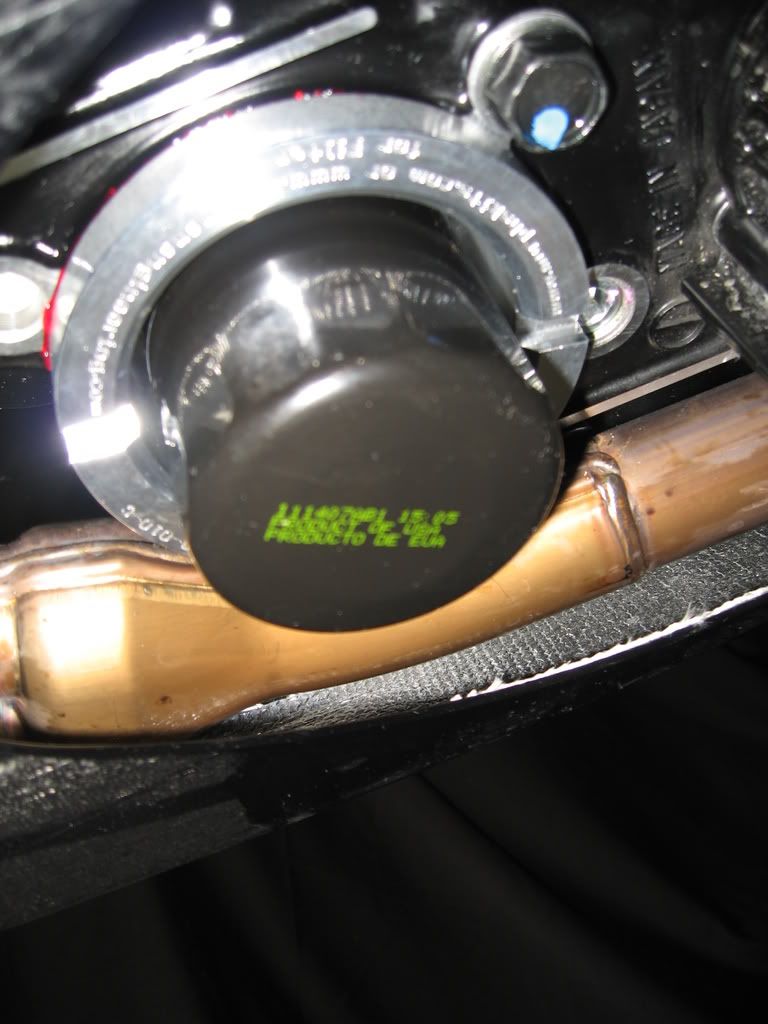 btw, that's a Mobile 1 filter installed (M-110). The M108 will fit too..just shorter.