Had the opportunity to take my ZX6R out to Circuit of the Americas in Austin this past weekend, and play around with all the fast peeps. The track surface is unfreakinbelievable; so damn smooth and plenty of grip. In TX, we're used to riding/racing on track surfaces that are less than ideal (bumps, seams, water seepage issues, etc etc), so it was pretty nice being able to just ride a track for once without worrying about where to avoid the bumps and sketchy portions of the track.
Granted, it was COTA, so lots of expensive bikes out there. I proudly displayed my bug covered, primered, pretty much stock 06 ZX6R, and had a blast railing out there. Loved the heavy braking zones/having the rear end get all light on you as you downshifted from 6th to 2nd. Most satisfying part of those braking zones is passing multiple people on the brakes right before you tip it in. Fun ass track! Little action shots from this past weekend.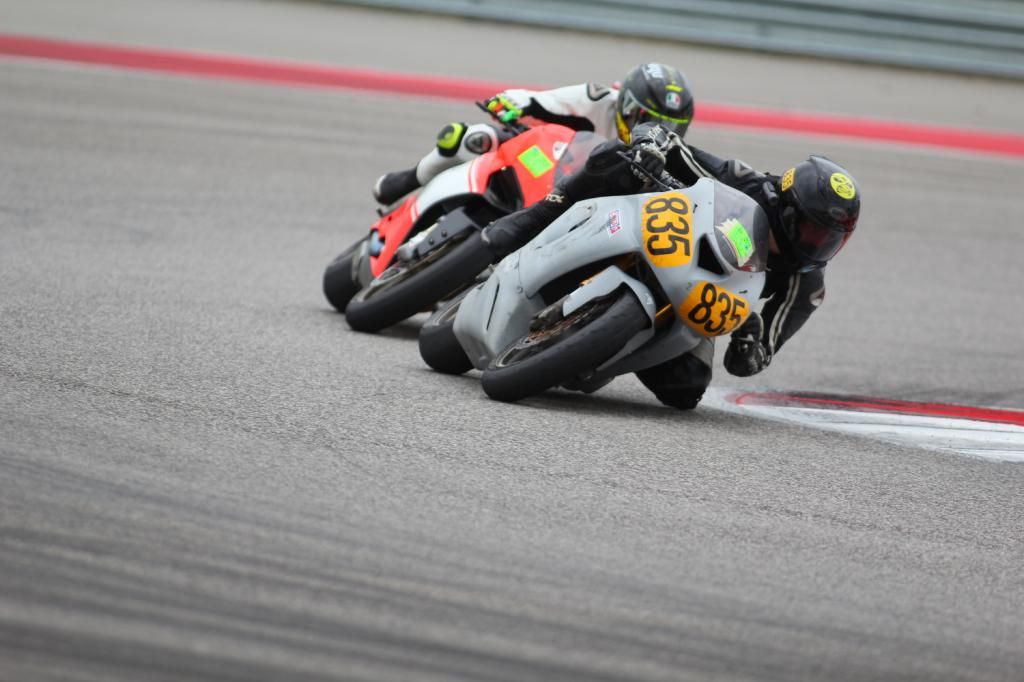 1st lap is a warm up lap, and then the real fun begins when I'm playing around with my buddies. Enjoy the video!
https://www.youtube.com/watch?v=nNd06dOBuhI