so it was a three hour ride including stops made on the way. i would say round 300 bikes. all i know was it was alot, with high way patrol escort everywhere we went. Jason Britton and his show crew was there only for a short time. the overall ride was cool, but the event and destination was poorly organized, and they take your money. $20 entry fee, $5 parking(wtf), $5 for a burger and $5 for two hotdogs. Anyways, stop with the complaining and here are some pictures.
one of the stops we made on the trip. this was just one of the parkinglots we took over.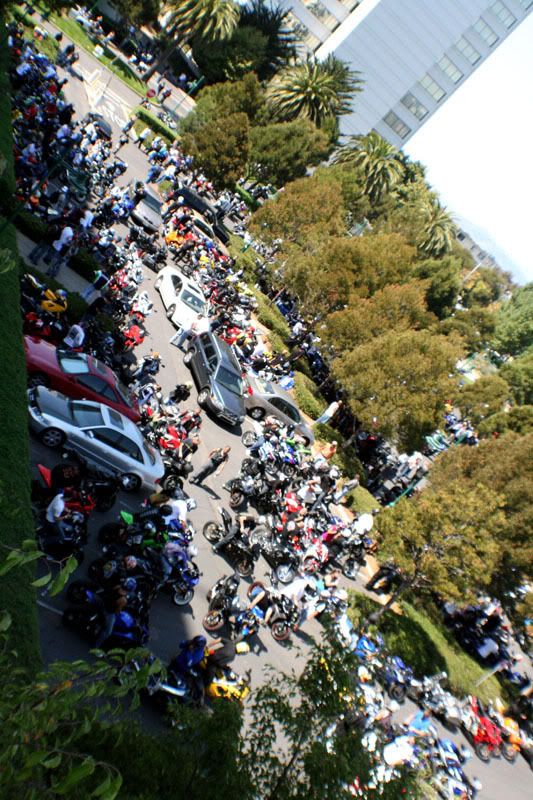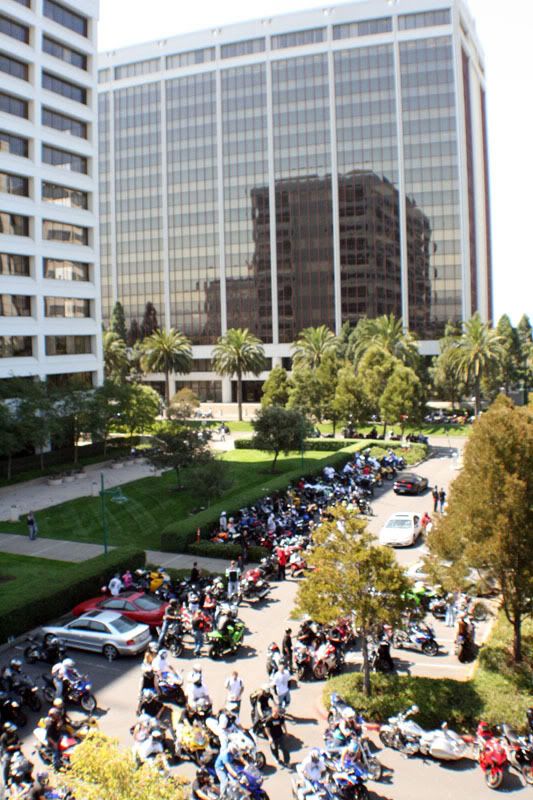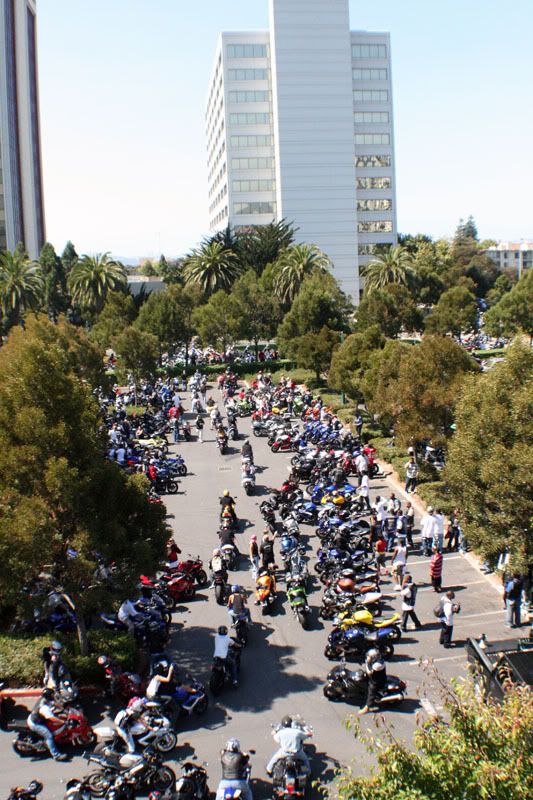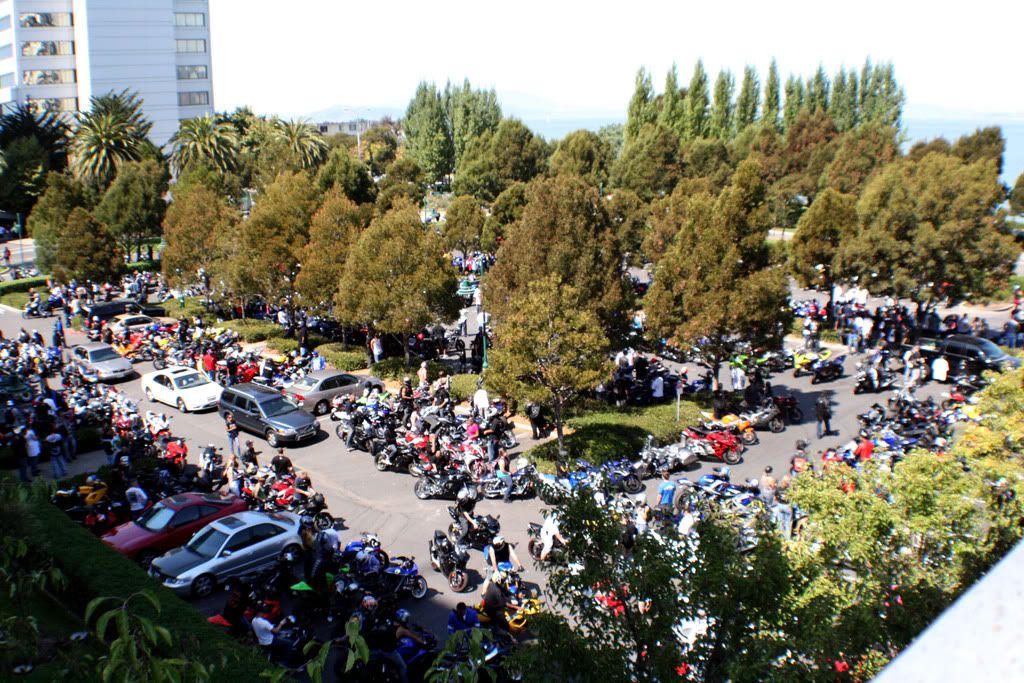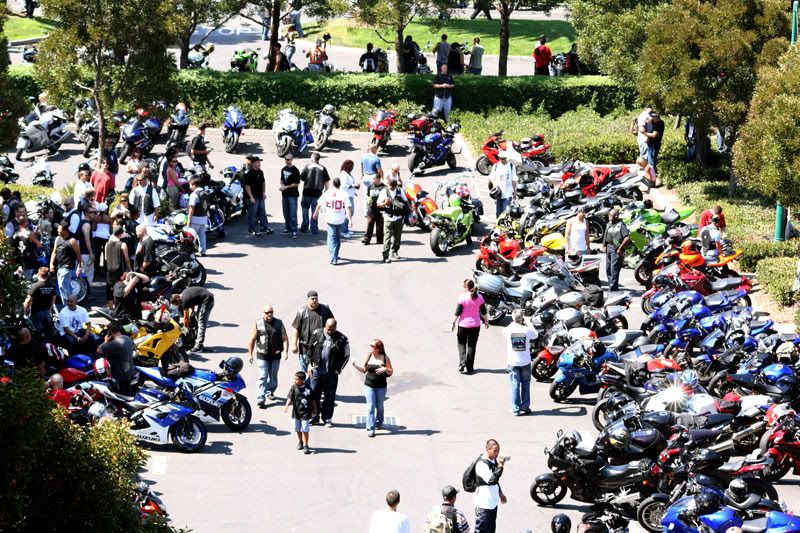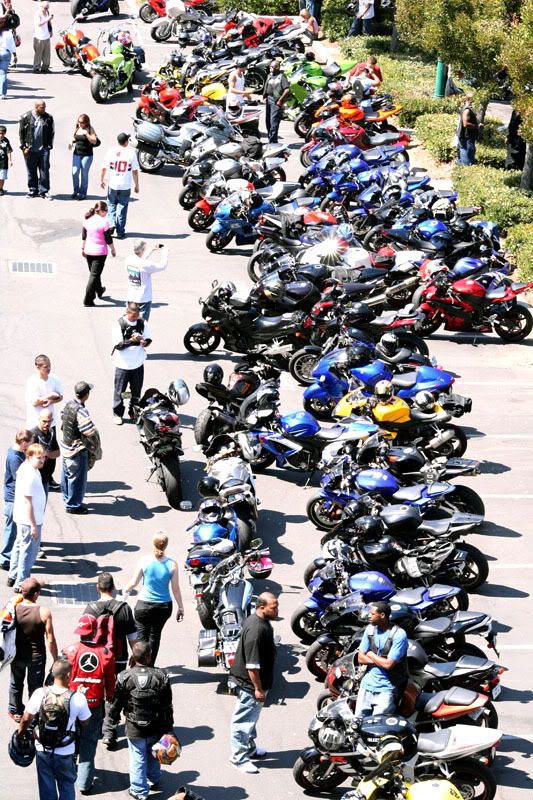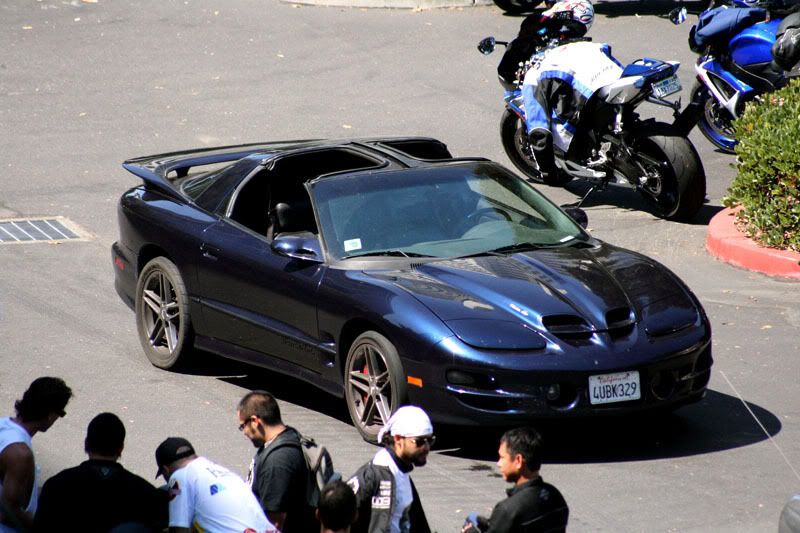 Gotta love the WS6...clean car.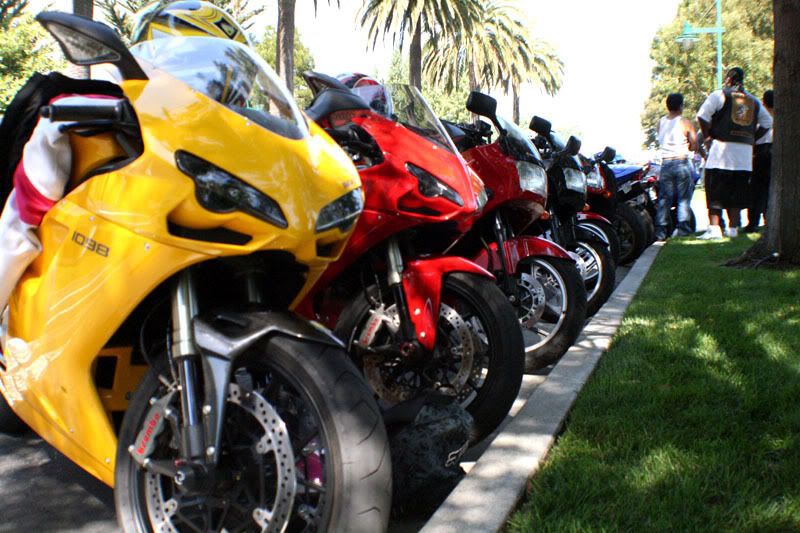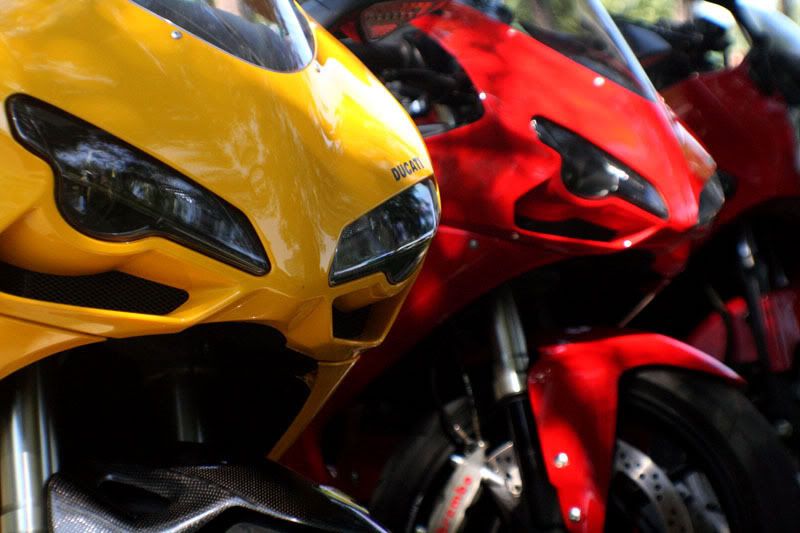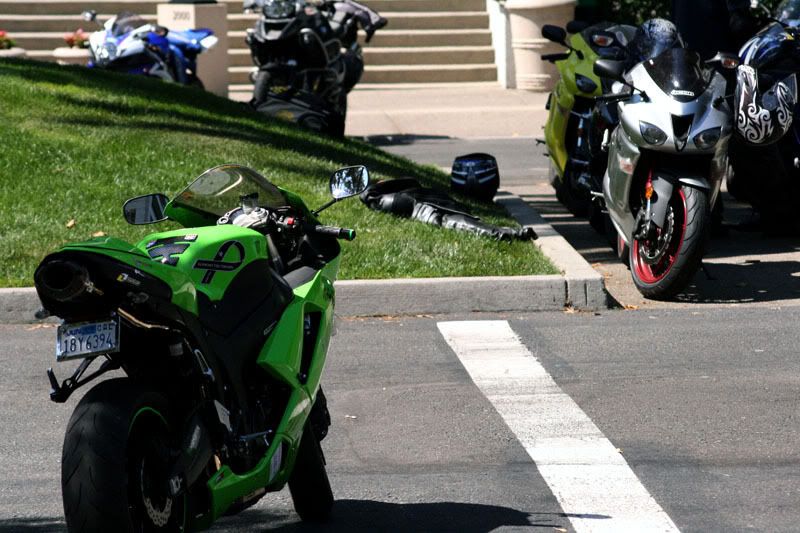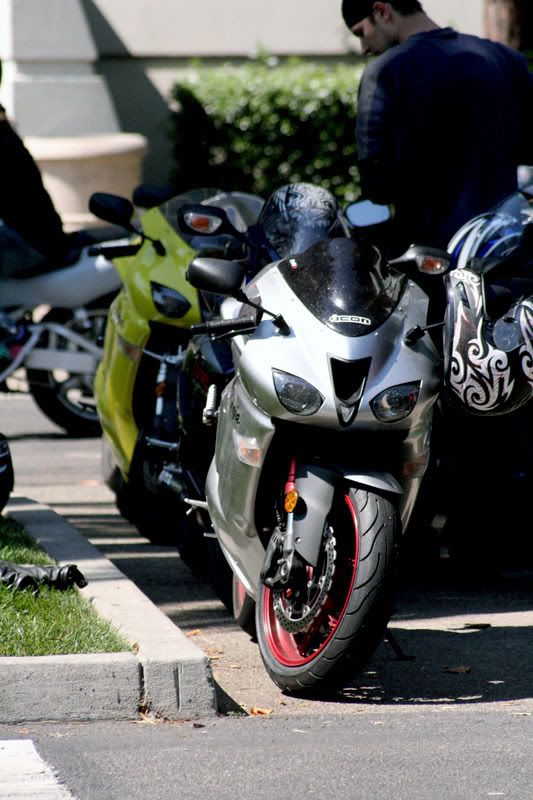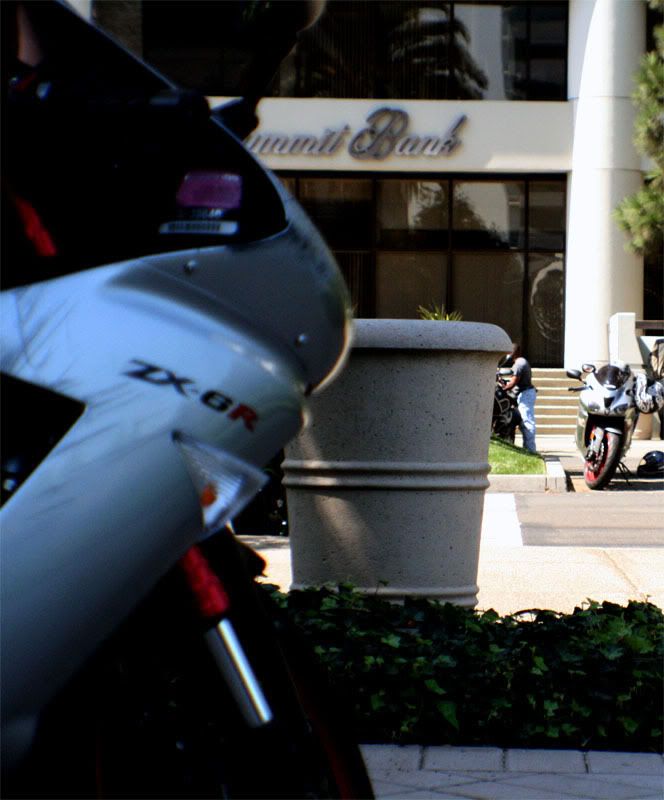 My pink parking permit mod...gotta love that!
Of course..gotta put in a picture of mine.