WHY I'M SELLING (please don't ask me again): GRADUATE SCHOOL. I need money! And I don't want to take this with me!
$6000
I'm selling my 2007 ZX-6R. It is Passion Red and has 4880 indicated miles, although the actual mileage is lower. This is because I put on a -1 front sprocket at 1500 miles and did not install a speedometer correcting device. It includes a full titanium Arata exhaust that is somewhat hard to find for this model, a Power Commander III w/ custom map, a Scotts steering stabilizer mount kit (installed but no damper), a rare European-spec MRA windshield, a Brembo 19-RCS master cylinder (adjustable), stainless D.O.T. brake lines for both the front and rear, Attack rearsets, an HRC rear brake reservoir, an Ivan's servo eliminator, a custom L.E.D. taillight, and a handful of other performance and visual modifications. I'm sure I'm forgetting things. Many of you know this bike anyway.
The bike does have scuffing on the right side cowling. If it really bugs you the cowling is around $200 shipped from online vendors like MRC. It is still a gorgeous bike. I fitted OEM Kawasaki black lower cowlings to the bike instead of the stock red ones. I unfortunately do not currently have any mirrors for the bike, but they are available on eBay for quite cheap, around $20 shipped for an OEM pair.
All of the maintenance has been kept up to date. Right now I have fully synthetic oil and a K&N oil filter in it. I am religious about keeping the chain properly lubricated, and I keep the manual cam chain tensioner that I installed in-spec (the stock automatic CCT is one of the biggest factors leading to the famous "Kawi tick"). This bike HAS had the factory authorized repair for the gasket leak.
I have never had a single reliability issue with this sportbike (and it is not my first). There are multiple individuals in the Jacksonville sportbiking community who can personally vouch for the condition of this bike, and I'd be more than happy to provide you with their contact info as references. You'll notice an "Under 21" tag. Don't let this scare you. Like I said, this is not my first bike, and I am a very mature, fully insured rider. I have never had a ticket, I don't street race, and I don't abuse my cars or bikes. The fact that I'm about to start graduate school should also give you an indication of how safe a buy this is. I'm no moron. This bike has been ridden by only one person: me.
No gear is included with the sale. I have the original manual, two factory keys, a Kawasaki Race Team manual, a USB cord for the PCIII, and numerous other things. I have spare headlight projectors, a spare rearset, and a couple other things that you get for free.
If you have any questions, ask. I'm sure I'm leaving something out. I am not interested in any trades for this machine, nor am I interested in accepting your check for $50,000 and refunding you the difference while your "shipper" comes to get it. This does not apply to the majority of you, but I feel like I have to say it anyway.
I also have full race bodywork that I would like to get rid of, and a full stock exhaust. Willing to throw in if I get my asking price!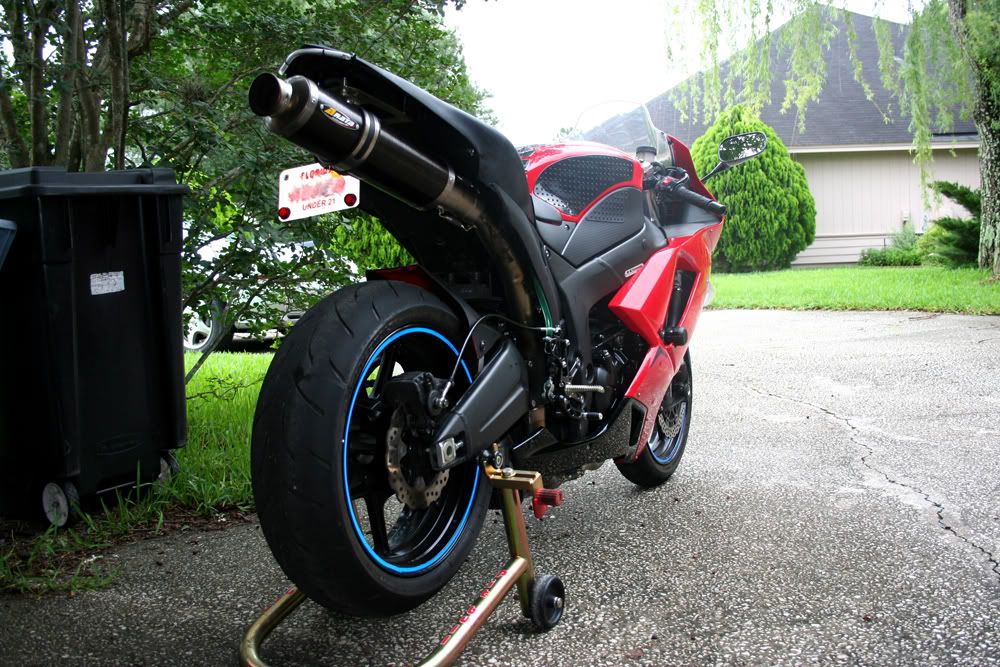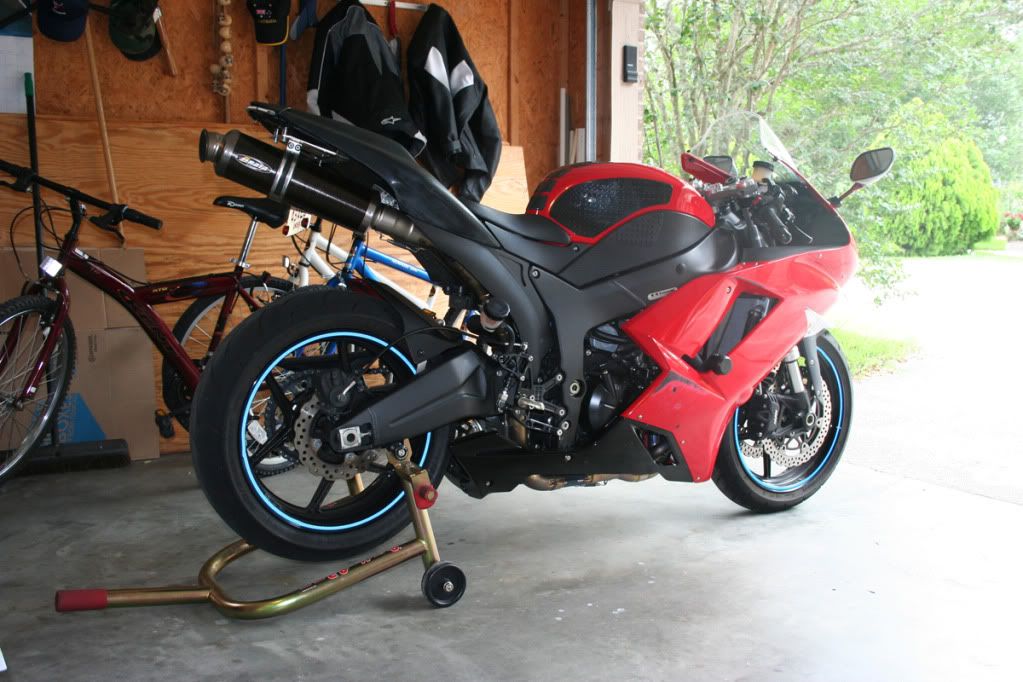 I CAN TAKE ANY OTHER HIGH-QUALITY PHOTOS THAT YOU WANT; THE BIKE IS CURRENTLY IN MY GARAGE HERE IN JACKSONVILLE, FLORIDA.