Hey guys, I am mainly just posting this here so I can keep a log for myself of what I need to replace on the bike, and it's easier to compare pics to figure out what I need and update shit on here.
I suppose I'll throw up a bit of it's history in here too.
The CBR was my friend Trevor's dream bike. He started riding on an '06 Ninja 650, which was a great beginner bike, but deep down he always wanted a CBR. One day in March '09 we had planned a ride, but what I didn't tell him was that I picked up my brand new 6R.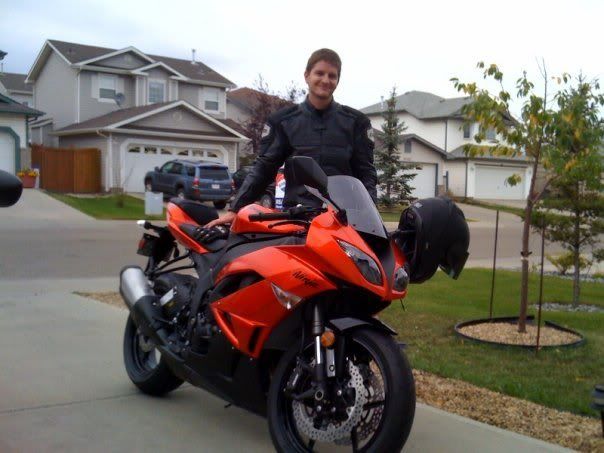 It didn't take Trev long to know that he needed a 600 to compete
So there was no better time for him to start looking for his new baby. In the early Winter of 2010, he found a guy selling the bike with ~2000km on it, and we were on the way to picking it up!: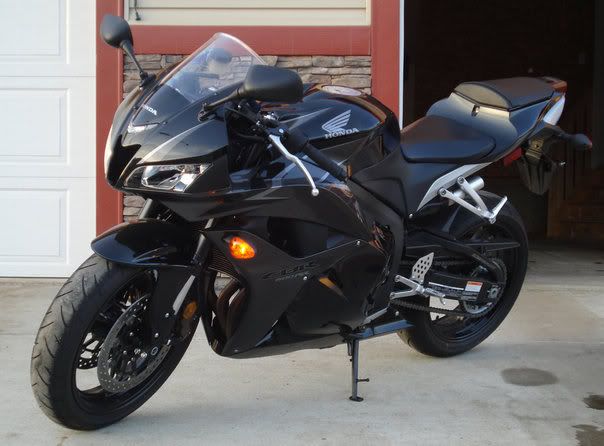 Trev and his baby: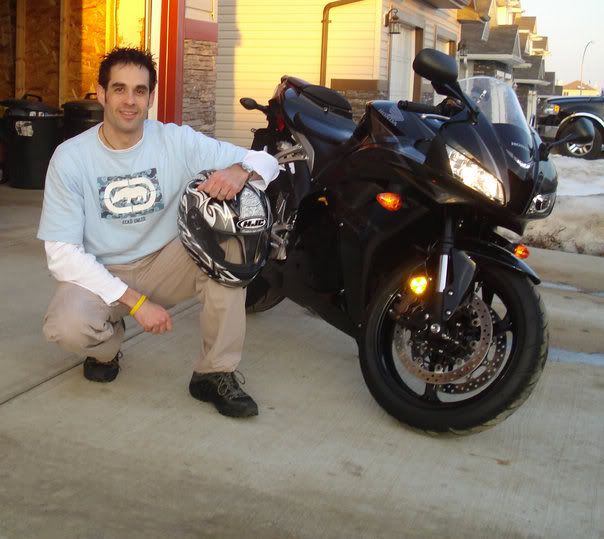 But it didn't take long to realize that it needed some mods. I mean, look at those signals? WTF! So he got some flush mounts and we put them on, as well as some 6000k HIDs: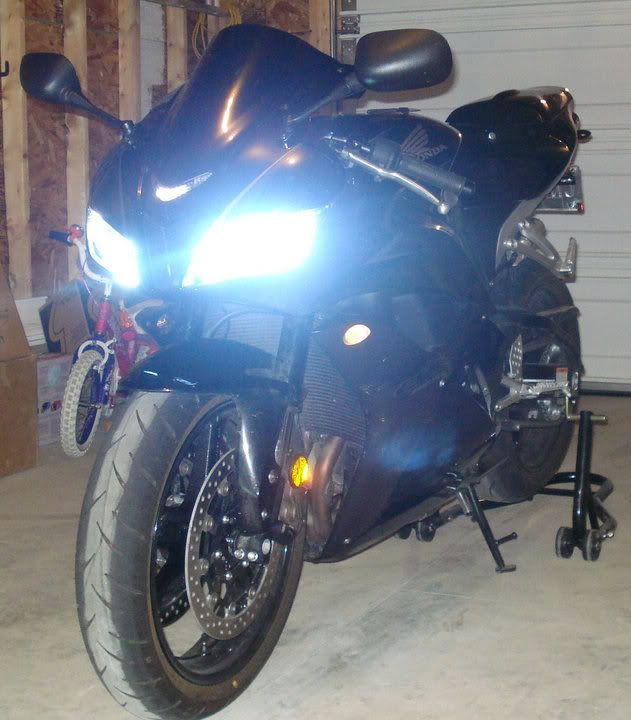 As well as the sweet Yoshi RS5 slip on:
Anyways, last year (in 09) we had planned a 10 day trip for the next summer into the mountains of beautiful BC. It was all going amazingly, until on July 21st, he crashed on this corner (the picture was taken in the direction we were heading; I had turned around):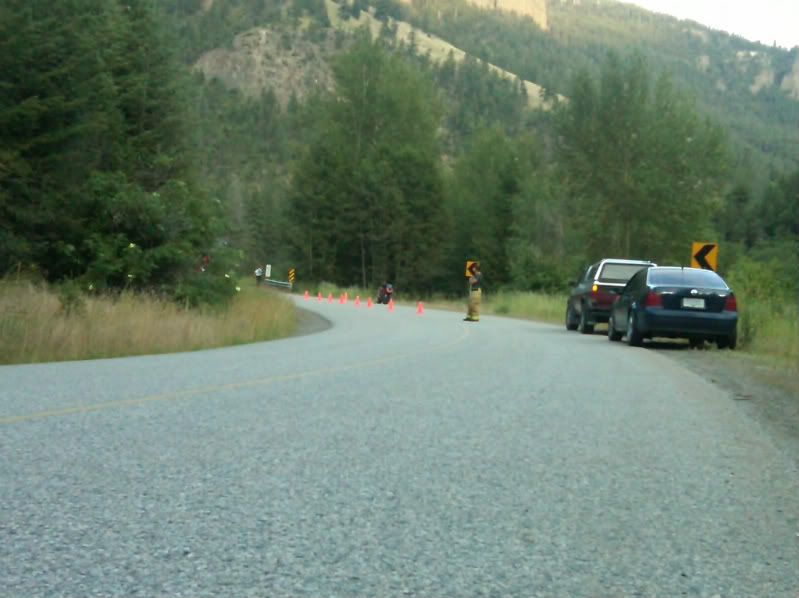 ... and was crushed by his bike against the other side of the creek bank, killing him instantly. (my little blurb about that is here:
http://www.kawiforums.com/two-wheeled-discussion/160816-bike-trip-ended-tragically.html
).
This is how it now sits in my den: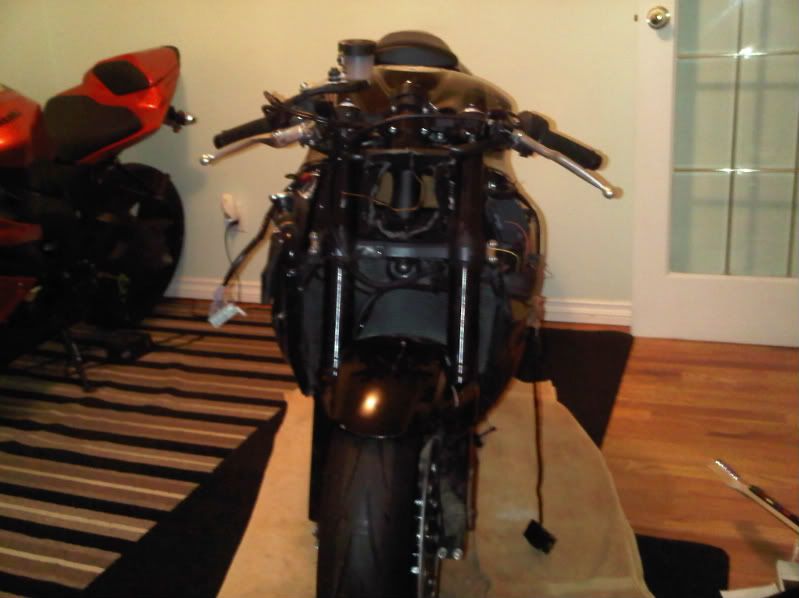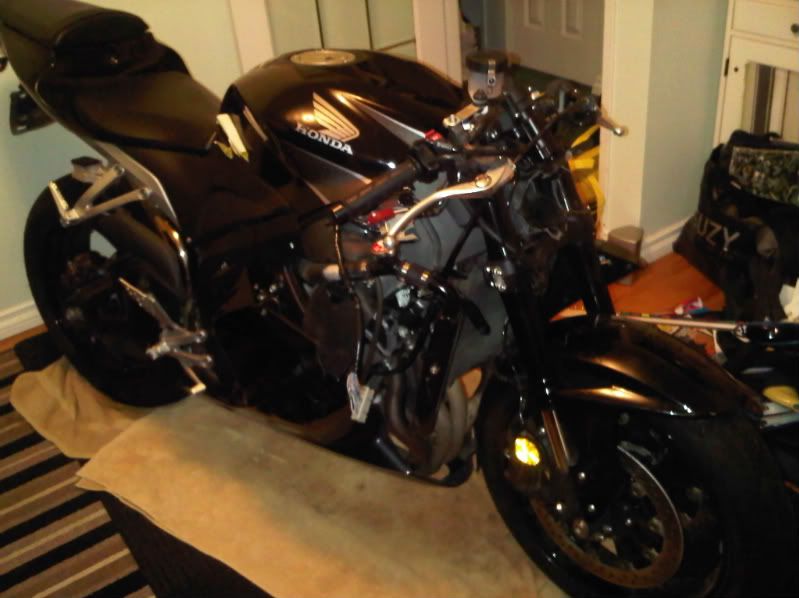 Now, I have ended up with his bike as my own, as if he could not have it, he would have wanted it to be with me. After much deliberation on what to do, I am not going to part it out. I am going to fix it. It is not meant to end like this (for the bike and for Trev), so here I am.