Well, I am going to post some pics that I took while biking this year
I'll probably end up sorting them and keeping it updated... I want to document a lot of my riding and friends from now on.
Anyways:
May 9, 2010
I think this was my inaugural Miette road ride of the year.
On the way there... and I either have a good looking bike, or a good looking mountain. Oh well. fuck you, blackberry.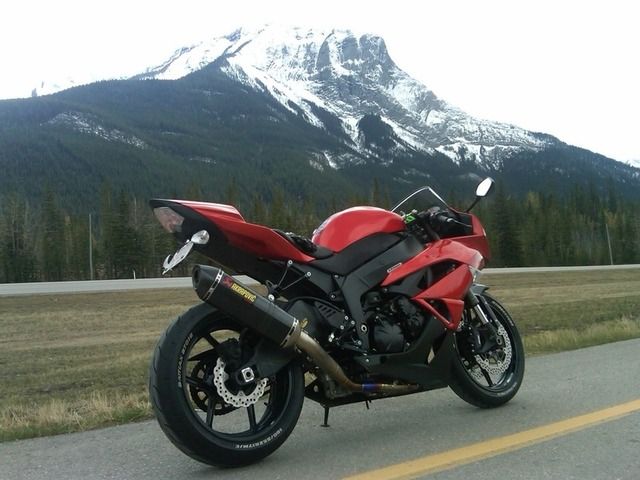 This is a pullout on one of my favorite turns on the road.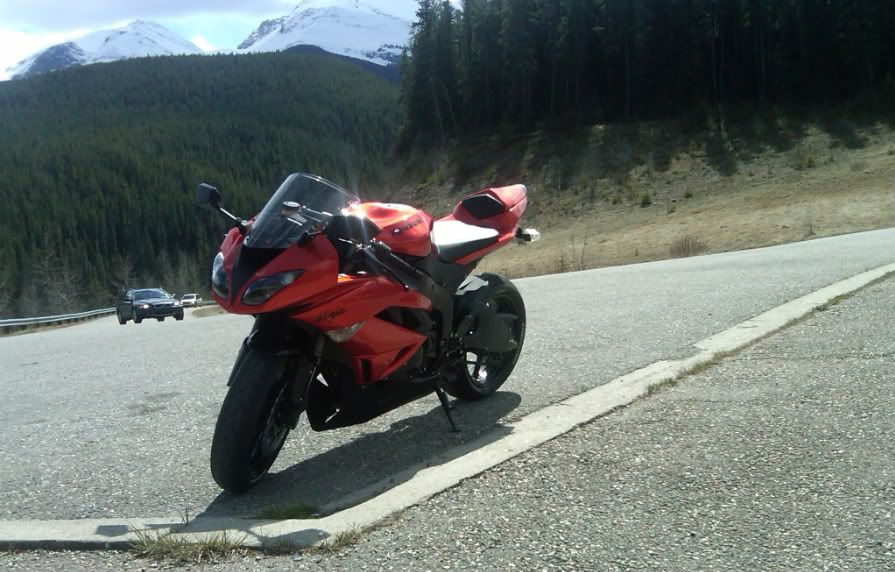 June 6, 2010
Got my sliders on. Whatever... lol.
July 21, 2010
The day that changed my life, and made me want to document this shit. I only took 1 pic from this trip.
The turn that claimed the life of my best friend. RIP Trev.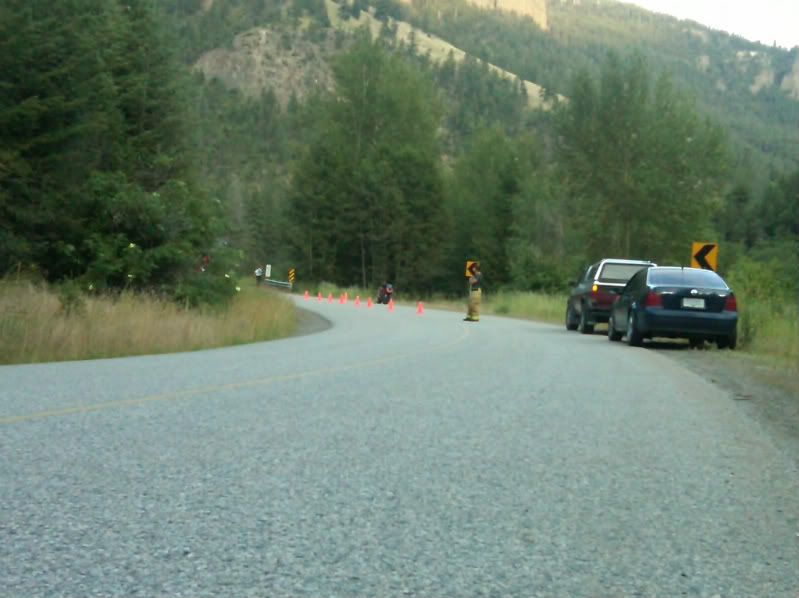 July 27, 2010
Driving back to BC to pick up our bikes, I figured I would take pictures of what we went through. My phone actually broke on the 21st, and it died forever before I got to the bikes, but I got a couple of the ugly scenery along the way: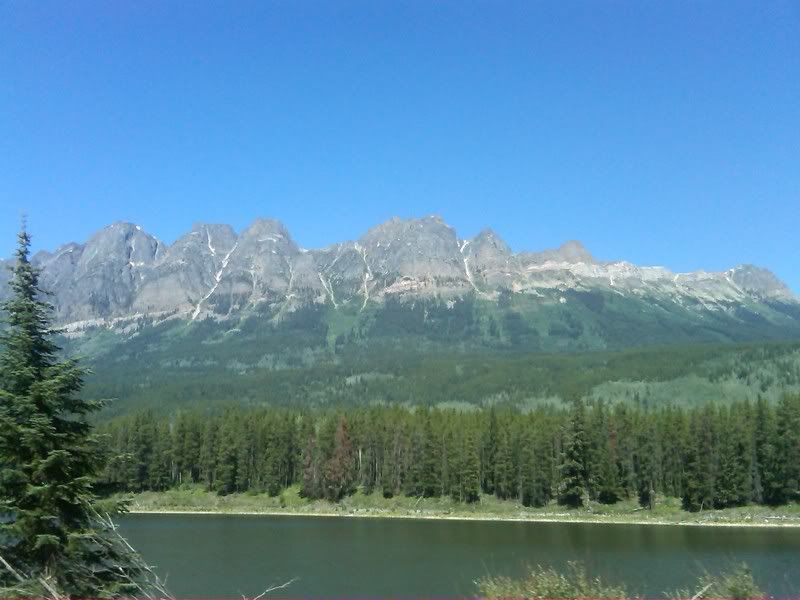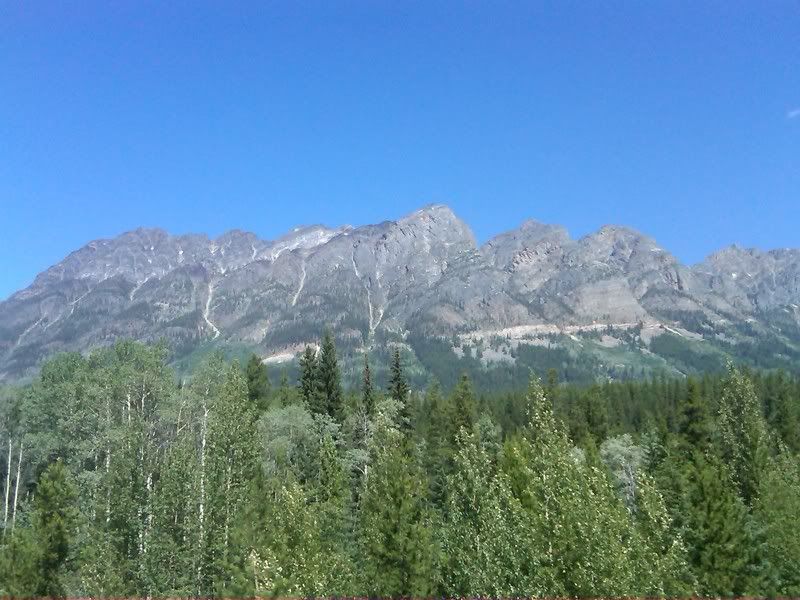 Mt. Robson:
Clearwater, BC: Trev and I stopped for some wicked deli sandwiches and ate them here: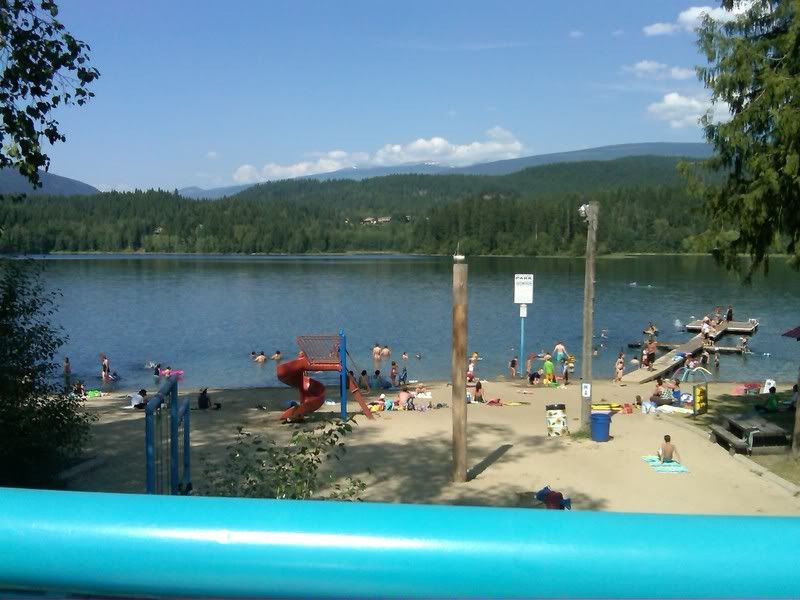 Heloooooo Kelowna!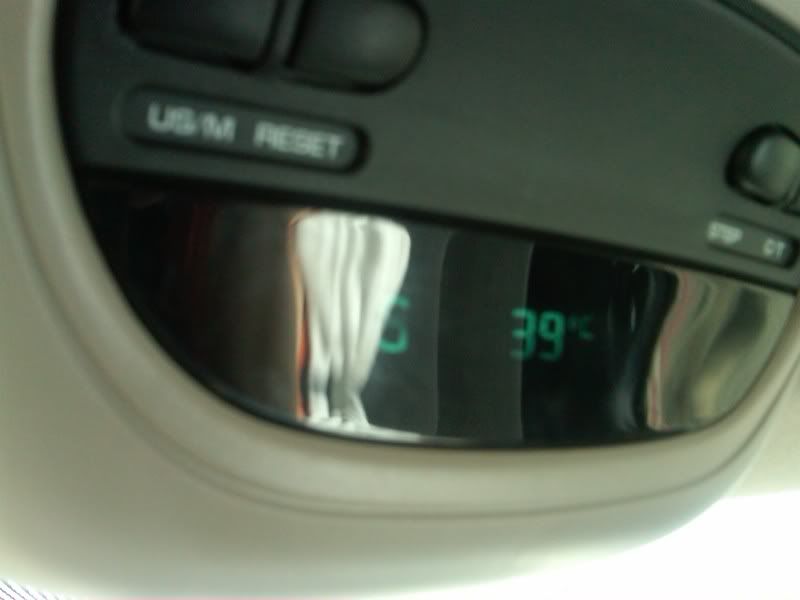 August 7, 2010
The "Epic Jasper... err, Banff Monsoon Ride"
Friends planned a quick jaunt down to Banff and back. Should be back in time for supper... LOL. 1000+km and the worst rain I have ever rode in. For hours! I will get pics off of facebook to fill the rest of this in.
First fuel stop... but where are we going?
Next fuel stop, and I think the last time we saw the sun that day...
But where the fuck are we going? Someone get the map again!!!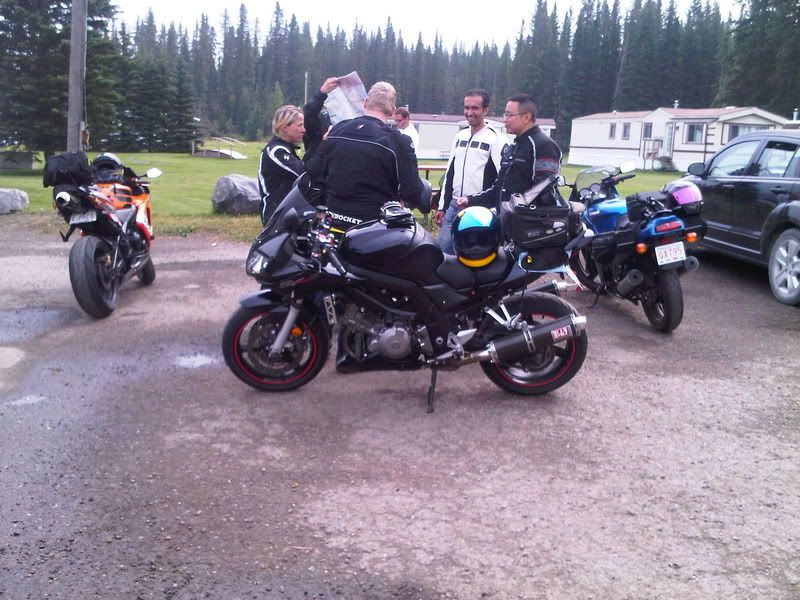 I thought it wasn't supposed to rain today?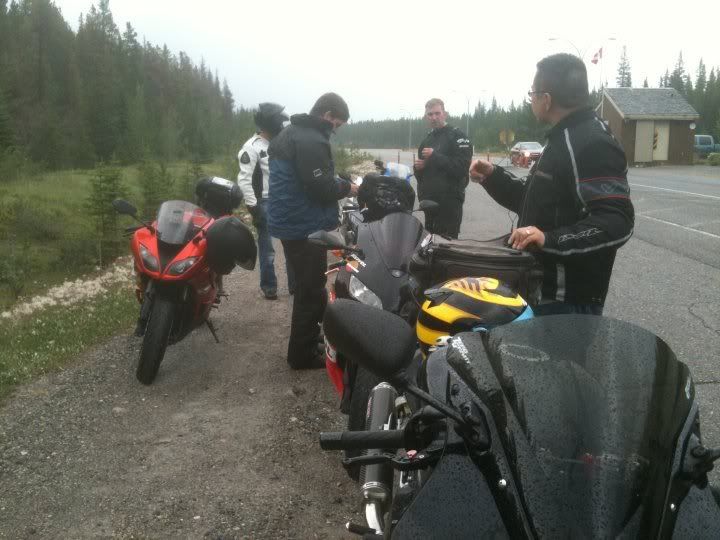 2 more hours of solid rain, and we arrived at our lunch stop.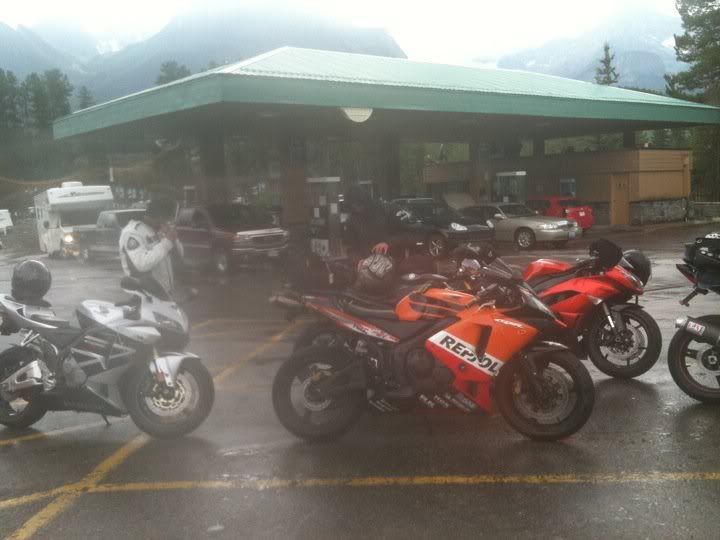 We are all completely soaked. I poured water out of my boots. But we're smiling!
Long, cold, dark, wet ride home...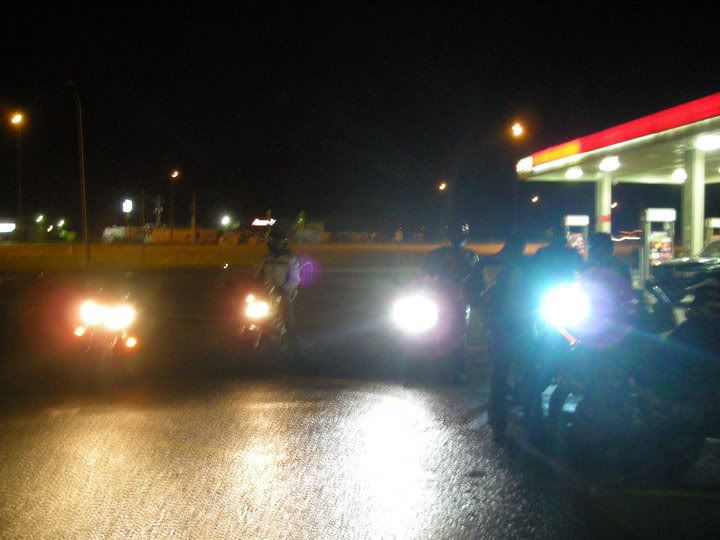 Fuggin!